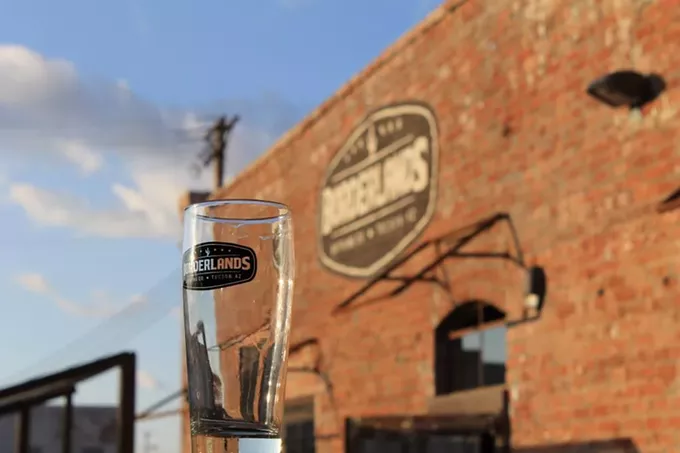 Brains & Brews–Science Trivia.
Nothing gets those neurons firing like pounding a brew. Just kidding—we suspect that's not true. But appearing at this week's Borderlands event, perhaps to tell us just exactly how not true it is, is the UA Department of Chemistry. If you've never been to a Brains & Brews, this is how it works: The first hour is all about soaking up knowledge, and the second hour is all about showing off your knowledge in five rounds of trivia. So you can sip intellectually on your beer while you listen patiently for the first half, then slosh your pint around like a confident science aficionado during the second. 7 to 9 p.m. Monday, Feb. 25. Borderlands Brewing Company, 119 E. Toole Ave.
Details here.

Tucson Roadrunners vs. Bakersfield Condors.
This weekend, our home hockey team is facing off against its Southwest neighbors, with two games that are all about the youth. Saturday night, DentalPros is hosting a youth jersey giveaway. And this plays perfectly into Monday night's promotional special, where kids 14 and under wearing their favorite team jerseys get in free with a paid adult. Ah, to be young again. If you're not 14 or under, grab your favorite person who is and treat them to a free jersey or hockey game. 7:05 p.m. on Saturday, Feb. 23, and Monday, Feb. 25. Tucson Arena, 260 S. Church Ave. $11 to $61.
Details here.
41st Annual AzJazz Week.
Celebrate the start of Arizona Jazz Week and get jazzy at this tribute to Tom Harrel and Kenny Wheeler at the Fred Fox School of Music Crowder Hall. UA faculty will be performing including Jason Carder on trumpet, Angelo Versace on piano and Fred Hayes on drums. 7:30 p.m. Free.
Details here.


Events compiled by Briannon Wilfong, Emily Dieckman, B.S. Eliot and Jeff Gardner.