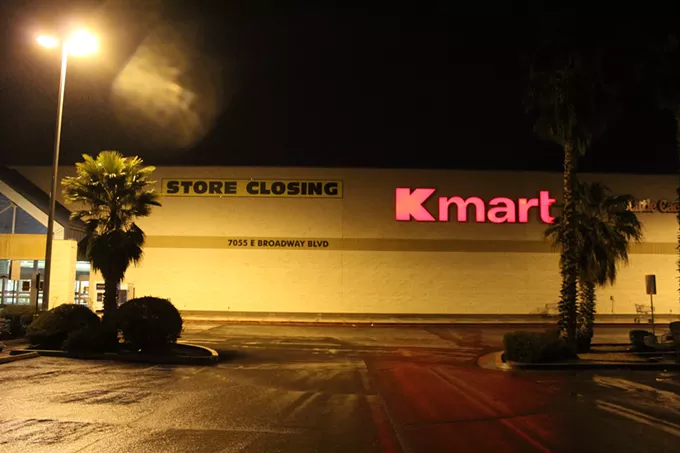 Tucson's final Kmart, located on 7055 E. Broadway Blvd, is closing for good Sunday, March 3.
While there are no more blue light specials happening, a good majority of the inventory is already sold, and it's basically abandoned already, this is your last chance to take a stroll through the aisles and hang out at the (now closed) Little Caesar's within.
And if you're feeling extra nostalgic, you can even purchase the store's sales racks, display cases and furniture. Truly everything must go!