Gilbert Gottfried.
You might know him from his performances on Saturday Night Live in the '80s, or from his appearances on The Cosby Show and Late Night with David Letterman. Or maybe you liked his improvised scene as business manager Sidney Bernstein in Beverly Hills Cop II, or from roles in films like Problem Child or Look Who's Talking II. That's right, folks! Gilbert Gottfried is comin' to Laffs. It's not his first rodeo here, but it is the first one in more than 25 years. Local attorney and comedian Elliot Glicksman opened for him last time he was here, and attests that Gottfried is the funniest comic he's ever seen. And Glicksman has opened for Seinfeld. 7 and 9:30 p.m. Wednesday, Feb. 20. Laffs Comedy Caffe, 2900 E. Broadway Blvd. $25, plus two-item minimum. 21+.
Details here.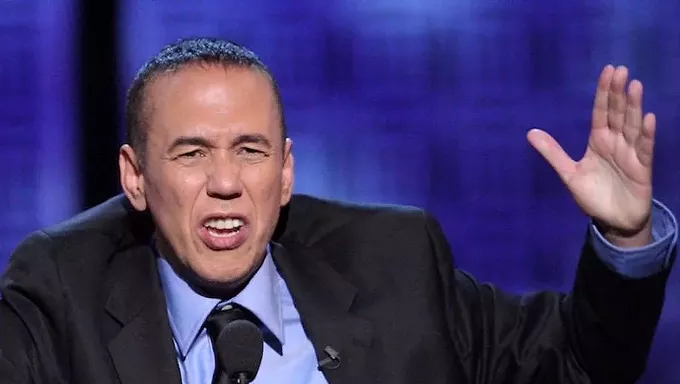 Traces of the Trade.
Giving Ancestry.com a run for their money, one woman discovers that her New England ancestors were the largest slave-trading family in U.S. history, and embarks on a quest to retrace her dark heritage. The YWCA of Southern Arizona presents this free screening, co-sponsored by the Culture of Peace Alliance, Community Conversations and Veterans for Peace. 5:30 to 9 p.m. Wednesday, Feb. 20. 525 North Bonita Avenue. Free.
Details here.

2019 Oscar Nominated Short Films.
The Loft Cinema is filling your week with special screenings of this year's best short films. Whether they're animated, live action, or documentaries, they're worth your time (especially since they're only a few minutes). Live Action Shorts: 4 p.m. Saturday, Feb. 16. Documentary Shorts: noon Saturday, Feb. 16. Animated Shorts: 7:30 p.m. Wednesday, Feb. 20. 3233 E. Speedway Blvd. $10.
Details here.

The Truman Show.
Stripping away any doubt of his acting ability, Jim Carrey plays the unwitting main character of a television show about his own life. He is constantly being filmed for the world's amusement, but has no idea of any of it. It's a satirical and humorous film, grappling with deeply psychological and dystopian themes underneath. 7 to 10 p.m. Wednesday, Feb. 20. Center for Creative Photography. 1030 N. Olive Road.
Details here.

Events compiled by Briannon Wilfong, Emily Dieckman, B.S. Eliot and Jeff Gardner.