"I'm writing fairy tales, and I hear my life story in them, but they're not about me," Case says. "I still can't figure out how to describe it. But I think that's why we make music or write things. You've got to invent a new language." Neko Case at The Rialto Theater with Canadian singer-songwriter Jennifer Castle. Details here.


Arizona Friends of Chamber Music presents San Francisco's
Alexander String Quartet
with Cliburn Competition medalist pianist
Joyce Yang
. The evening's program spans the full history of music composed for piano and strings. From the very first major effort in the genre by Mozart to new works by composer Samuel Adams. At the Leo Rich Theater. Details here.
A veritable smorgasbord awaits. This month's
Ladytowne Live
features the synth-pop of
Ziemba
(from NYC) and the intrepid acoustic post-punk noir of
BreakingGlass
. A performance by circus troupe
Les Femmes Marveilleuses
. Interviews with Joanna Lynne Smith (Southwest Love Fest), Lola Torch and Ziemba's René Kladzyk. With stand-up by Autumn Horvath. At Club Congress. Details here.
This Nashville songwriter penned such hits as "It's a Great Day to be Alive" for Travis Tritt and "Heartbreak Town" for the Dixie Chicks and many others. Darrell Scott performs at Monterey Court. Guitarist Peter McLaughlin opens the show. Details here.



The latest installment of Losers' Lounge is an "anti-Valentine's Day" mashup. Featuring techno/emo synth queen Snackbirdy, easy-listening troubadour Franklin Ross and country blues powerhouse Najima Rainey. At Owls Club. Details here.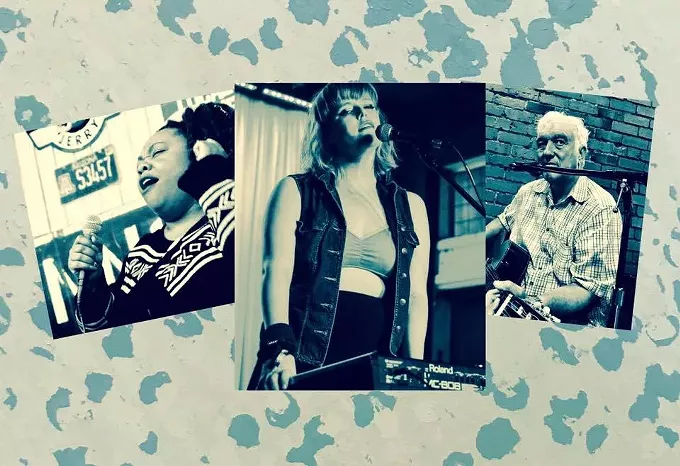 David Dondero has been many things in this life: From gas station attendant in New Jersey to being named by NPR's All Songs Considered as one of the "best living songwriters" alongside Bob Dylan, Paul McCartney and Tom Waits. At Exo Roast Co. Details here.
<!——EndFragment——>