Hell Can Wait. From the streets of Compton, this rapper's latest release Big Fish Theory incorporates experimentation and electronic elements to critical acclaim.
Vince Staples
creeps the Smile, Your On Camera Tour into The Rialto Theater.
Buddy
opens the show.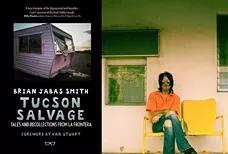 Author of
Spent Saints
,
Brian Jabas Smith
reads from his latest book,
Tucson Salvage: Tales and Recollections from La Frontera
at Antigone Books. With poetry by
Mari Herreras
, a screening of
Tucson Salvage Documentary
by filmmaker
Maggie Smith
and music by violinist
Barry Smith.
Details here.

UA students,
DJ Hadjibeatzz
spins into the early morning light.
College Party Night
at 191 Toole.
Details here.
Blues Hall of Famers guitarist
Dave Riley
and harpist
Bob Corritore
and
Juke Joint Blues
smoke at Monterey Court.
Details here.
The name says it all.
Tiny House of Funk
get wicked in the tasting room at Sand-Reckoner.
Details here.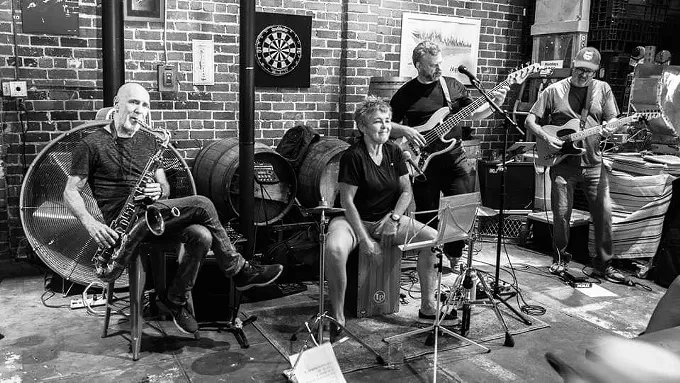 From San Diego,
DJ Ojo de Mano
spins an acid techno set at Solar Culture.
Details here.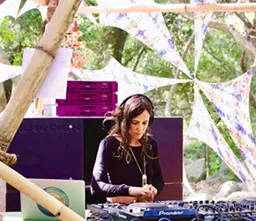 From cinematic spaghetti western stylings to French avant-garde jazz, Naim Amor sets the tone at Harbottle Brewing Company. Details here.

DJ Buttafly spreads good vibes at Hotel McCoy. Details here.

Resonance features the metal infused dubstep of PhaseOne. At Gentle Ben's. Details here.


Following in the tradition of Lee "Scratch" Perry and King Tubby, Tucson's dub/reggae masters
Dub Society
skank at the Chicago Bar. Details here.

Occupying the heavy end of the shoegaze spectrum, trippy shapeshifters
Grivo
are at Club Congress. With local badasses, dream poppers
Mute Swan
and
Moontraxx.
Details here.




Reverb-drenched mistresses of trauma,

The Surfbroads

are providing the musical background for

Día De Las Luchas. Oh, yeah, and there's a bunch of wrestlers too: Rockstar Champion EJ Sparks, Hammerstone, Lord Drako, El Dragon, The Prophet y un chingo mas. At The Rialto Theater. Details here.



Potent, like "Royal Jelly,"

Miss Olivia and the Interlopers

radiate their soulful, funky grooves at 191 Toole. With a debut album soon to drop, maybe they will sneak peek a track or two? With

Miller's Planet. Details here.



Revitalized after a six-year creative dormancy between albums,

Reel Big Fish's Life Sucks....Let's Dance Tour flails into The Rock on Saturday, Feb. 2. Details here.

Luicidal features former members of Suicidal Tendencies performing songs from their early studio albums. At Spark Project Collective. Details here.



Grammy Award winning cajun superstars,

Beausoleil

with

Michel Doucet

pack the dance floor at El Casino Ballroom.

Carnivaleros add more spice to the gumbo. Details here.


Celtgrass. What's that you ask? Playing banjos, fiddles, guitars and mandolins in innovative ways, Ireland's

We Banjo 3 find the common ground between old world tradition and the mountain music of Appalachia. At Leo Rich Theater. Details here.

The Missing Parts

and

Aztral Folk reunite at Tap + Bottle Downtown. Details here.
The Midtown Islanders

and

The Rifle play the classics of the future on Groundhog Day's night. At Che's Lounge. Details here.



From Christian Death,

Gitane Demone Quartet

rises from the shadowland to perform at Surly Wench Pub.

The Mission Creeps

and

Psygoat round out the bill. Details here.



Piano man

Paul Jenkins entertains at Hotel McCoy. Details here.



Her songs reflect the austere beauty of the desert Southwest:

Leila Lopez

is at Monterey Court. Followed by award-winning singer-songwriter

John Coinman. Details here.



Singer-songwriter

Katie Haverly

& The Aviary

debut the video release of "Titanic" with a special performance at Exo Roast Co. Songstress

Jillian Bessett opens. Details here.


Armed with only a banjo and acoustic guitar, plus a severely morbid sense of humor, murderfolk poète maudit

Amigo the Devil

sings songs about serial killers and spousal abuse at Club Congress. With the good-time devilish music of

Harley Poe. Details here.
Celebrating the music of Woody Guthrie, Leadbelly, Pete Seeger and the Weavers, The Kingston Trio, Bob Dylan, Joan Baez and more. Lonesome Traveler explores the roots of American folk music with special guest Peter Yarrow of Peter, Paul & Mary. At The Fox Theatre. Details here.

This acclaimed Yaqui guitarist has performed for a U.S. President and the Pope. Gabriel Ayala Quintet are at Monterey Court. Details here.



World soul music and improvisational live looping is in store when

Poranguí celebrate the release of their self-titled album at Solar Culture. Details here.


Al Foul

and

CW Anyon deliver a night of blues, rockabilly and country at Exo Roast Co. Details here.