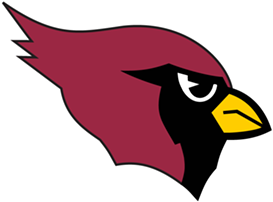 The Arizona Cardinals will be in the market for a new head coach, after firing Steve Wilks on Monday.
Wilks, who was hired by the Phoenix-based franchise in January, coached the Cardinals to a 3-13 record in his lone season in the Desert.
That record was the worst for the franchise in 18 years, thanks to a combination of sloppy quarterback play and a woeful defense that surrendered 26.6 points per game this season.
Wilks came to the Cardinals after serving in several assistant defensive coaching positions with the NFL's Carolina Panthers, including a year as the team's defensive coordinator in 2017.
Wilks was hired to replace outgoing coach Bruce Arians in the offseason after Arians retired due to health complications.
His offense struggled mightily all year, finishing dead-last in the 32-team league in points per game (14.1), while ranking near the bottom in passing (157.7) and rushing yards per game (83.9) as well.