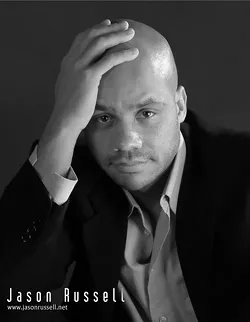 Weekend Laff's
Monica Nevi is featured supporting Jason Russell at Laff's Comedy Caffe this weekend. We're starting with Nevi because, at this writer's age, it could be time to start sucking up for an interview in her hilarious Amazon Prime documentary series, 80 for 80, featuring interviews with folks 80 and over.
Nevi turned to stand-up comedy in college when injuries stymied her basketball career. She appeared in several Northwest comedy festivals and on FOX TV's nationally syndicated show Laughs. She also co-hosts the popular podcast, HugLife and toured the US in the adorably named Blanket Fort Tour.
Jason Russell says he grew up a comedian.
"Every Saturday night, we'd have a family party with chips, candy bars and watch SCTV and SNL," he remembers. Russell would imitate the characters. Eddie Murphy and Richard Pryor were favorites. Soon he started creating voices and performing skits for family and friends.
He says his silly humor endeared him to most teachers and fended off the fights other biracial kids endured. Hosting the high-school talent show inspired him to try stand-up.
Russell's comedy style is clean, silly and full of memorable characters. His performance credits include shows with Patti LaBelle and Martin Lawrence, and with Tommy Davidson of In Living Color. He also was part of a documentary about interracial comedians called Crossing the Lines.
Nevi and Russell perform with local openers at 8 and 10:30 p.m. Friday, Dec. 7, and 7 and 9:30 p.m. Saturday, Dec. 8. Admission is $12.50, $17.50 for preferred seating. There's also a two-item minimum. Details and reservations are at laffstucson.com.
Holidays at the Wench

Bunny Boom Boom, Stormy Leigh, Lela Rose, Natasha Noir, Nikki Riot, Kitten Minx LaFemme, Divina Moorephina, Taryn Garters and Ms. Trixie Phillips are featured in the holiday edition of First Fridays Burlesque at the Surly Wench Pub.
Roxy Merrari promises a holiday extravaganza starting at 7 p.m. Monday, Dec. 10, at the club, where she hosts a weekly open mic and monthly showcase. Watch for details on the Facebook page, Comedy at the Wench.
Family-friendly comedy

Clean Comedy Shows in Marana and Vail feature popular stand-up comedian and hypnotist Jim Kellner in their monthly series. He performs at 7:30 p.m. Friday, Dec. 14, at 8000 N. Silverbell Road, Marana; and at 7 p.m. Saturday, Dec. 22, at Vail Theater of the Arts, 10701 E. Mary Ann Cleveland Way. Tickets are $10; $30 for a family.