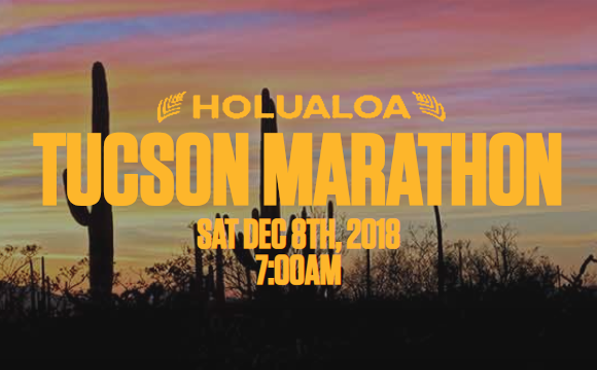 Tucson Marathon Events will take place on Dec. 8 from 7 a.m. to 1:30 p.m. and include the Holualoa Tucson Marathon, the Tucson Medical Center Marathon Relay and the Damascus Bakeries Half Marathon.
Happening annually since 1995, the event has grown from 800 participants to over 4,000. Last year 48 states and 5 foreign countries were represented.
The Boston Marathon qualifying race is USATF Certified. Also, according to organizers, it is one of the prettiest courses in the country and one of the easiest to run a personal best because of the cool temperatures of a Tucson winter.
The town of Oracle hosts the starting line and the course goes through the Sonoran Desert on paved roads and finishes at the Golder Ranch Fire Station in Catalina.
A portion of the proceeds benefit local school sports programs and other youth groups. If you are not going to run, you can also volunteer your time and get a free marathon t-shirt. The sponsors include Holualoa, Gatorade Endurance, CLIF Bar, Damascus Bakeries, Hilton, Kalil Bottling Company, Doctor Bob Studios, Magic Stuff, First American Traders, Culligan, Athlon Physical Therapy, Whole Foods Market and Fleet Feet Sports.
Find out more about
the event here.