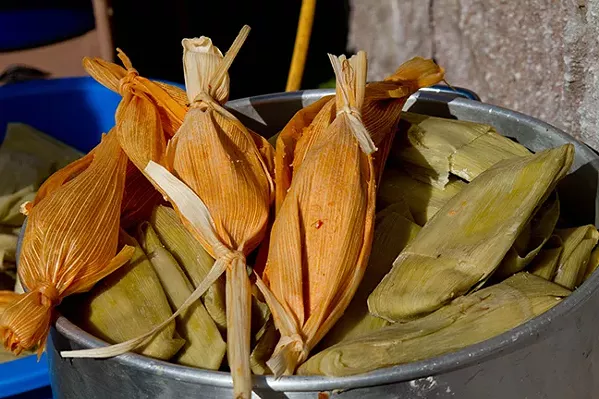 Celebrate the rich tastes, smells and variations of tamales from the Southwest and Mexico at the 14th Annual Tucson Tamal & Heritage Festival, held every year on the first Saturday of December at Casino Del Sol's AVA Amphitheater.
Enjoy live local entertainment including Tejano acts, Folklorico groups, Aztec dancers and Mariachis this Saturday, Dec. 1 from 10 a.m. to 5 p.m. Indulge in tamales, fry bread, tacos, burritos, BBQ, kettle corn and aguas frescas during this free event.
Shop for unique gifts from artisan vendors selling beadwork, jewelry, blankets, artwork, paintings, and woodwork; and farmers market vendors with jams, hats, soaps, shirts, chiles and more. The event will be fun for the whole family, complete with a visit from Santa.
There will, of course, be a tamale contest!
The contest is judged by casino management and local celebrities in four categories: Traditional red, traditional corn, gourmet and sweet. Cash prizes from $150 to $500 are given for first, second and third place in each category, with the top prize of $750 going to the best all-around tamale winner.
AVA Amphitheater is located at 5655 W. Valencia Road. Find
more info here.