Celebrate the season at the Literacy Connects Harvest Festival in the Literacy Garden. The festival is put on by Literacy Connects, International Rescue Committee Tucson and the Pima County Public Library.
The event will be perfect for children with activities including chalk art, an activity with seeds and story time, provided by the Pima County Public Library. The festival will also be handing out free books in multiple languages and features a potluck, with foods of different ethnic backgrounds.
The Literacy Garden has recently planted apple, fig and pomegranate trees to provide shade and fruit. The festival will allow visitors to see the progress of the growing plant-life.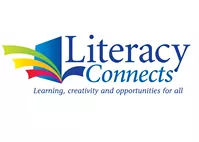 Literacy Connects offers free reading and writing support for children and adults of all ages.
Visit the Harvest Festival at the Literacy Garden on Friday, Nov. 16th from 4 p.m. to 6 p.m. The event is free and the Literacy Garden is located on 200 E. Yavapai Road, near Prince Road and Stone Avenue.
For more information,
visit their Facebook Page.