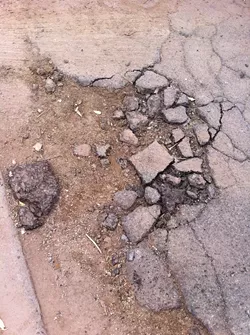 With the first results drawn from early ballots posted, it appears that Pima County voters are unwilling to spend more money on roads. Prop 463, which would allow the county to borrow $430 million for road bonds is failing, 56 percent to 44 percent.
Meanwhile, Tucson voters are supporting a $225 million bond package for parks, 55 percent to 45 percent.
Prop 408, which would move the city of Tucson's elections to even years in line with presidential and midterms elections, is being rejected by 56 percent of the voters.
Pima County officials still need to count the ballots cast at polling places today, as well as early ballots that arrived in recent days or were dropped off at polling places and remain to be processed.