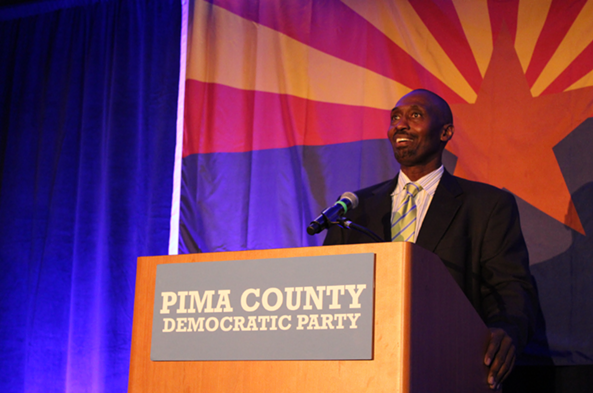 Gary Harrison, who served as a division director in the clerk's office for 30 years, beat out Toni Hellon's reelection bid for the Clerk of the Superior Court for Pima County.
"I've always been a confident person," Gary Harrison said at the Pima County Democratic Party election night party. "But it was everyone here that made me able to do this."
Hellon has served as Clerk of the Superior Court since 2013, when she was appointed by Gov. Jan Brewer to replace former clerk Patricia Nolan. Before getting involved in the clerk's office, Hellon served as a Republican state senator from 2001 to 2006.
At the Pima County Republican Party's election night event, Hellon said this is the last political campaign of her career. She is happy about the way her campaign went, claiming she pursued a 1-on-1 style of connecting with voters.
"I did a lot of personal notes, handwriting, I did notes to high propensity voters in areas where nobody goes," she said. "Places like Ajo, Mount Lemmon, Picture Rocks."