Friday Night Live at Steam Pump Ranch.
The Oro Valley Parks & Recreation department is organizing a beautiful night with local music for friends and family to come enjoy at the Steam Pump Ranch. Dan Levenson and the Cat Mountain Rounders will be the first band to perform, with the Hot Lizards performing for the second part of the event. Sonoita Vineyards will have wine sales, while food trucks serve your food options. 5 to 9 p.m. Friday, Nov. 2. 10901 N. Oracle Road, Oro Valley.
Details Here.

Tucson Comic-Con.
There's so much to see and do at Tucson Comic-Con that it's almost easier to list things that you CAN'T see and do at Tucson Comic Con. With comic industry guests like Alyssa Gerwig and Adam Yeater, celebrity guests like Jake "The Snake" Roberts and Kirk R. Thatcher, cosplay guests like Khainsaw and Alexis Noriega and author guests like James A. Owen and Marsheila Rockwell, there is lots of greatness to be in the presence of. An artist alley, tons of craftsmen exhibitors, a youth costume contest and the first-ever Tucson Comic-Con EPIC Scavenger Hunt will keep you busy as well. Plus, panels on everything from cosplaying over 30 to creating literary comics to horror films as social commentary. Just go. Friday, Nov. 2 through Sunday, Nov. 4. Exhibit hall is open from 3 to 8 p.m. on Friday, 10 a.m. to 7 p.m. on Saturday and 10 a.m. to 5 p.m. on Sunday, with registration starting an hour before the hall opens and ending two hours before it closes. Tucson Convention Center, 260 N. Church Ave. $45 for adults (14+) for a full-weekend, with tickets for individual days and youth also available for lower prices.
Details Here.

The Curious Incident of the Dog in the Nighttime
. If you haven't read this award-winning novel, you're going to want to. But with this showing of the play coming to town, directed by Cynthia Meier and with music direction and original composition by Jake Sorgen, you might want to wait until after you've seen the show live. The story follows 15-year-old Christopher, an autistic savant, who launches an investigation when he finds his neighbor's murdered dog and ends up opening up a whole world full of secrets. It's heartbreaking and fascinating and gripping on the page, and is bound to be even more so on the stage. 7:30 p.m. Thursdays through Saturdays and 2 p.m. Saturdays and Sundays. Thursday, Nov. 1 through Sunday, Nov. 18. The Rogue Theatre at the Historic Y, 300 E. University Blvd. $28 for preview shows on Thursday, Nov. 1, and Friday, Nov. 2. $38 all other shows.
Details Here.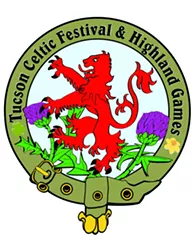 Tucson Celtic Festival and Scottish Highland Games.
Are you ready for some bagpipes? How about some Irish step dancing? What about traditional Celtic foods, crafts and cultural demonstrations? The Tucson Celtic Festival Association, a local nonprofit, has been putting on this event for more than three decades to help preserve and celebrate the traditions of all Celtic peoples—Scottish, Irish, Welsh and English—in the Tucson community. The Highland Games will have events like the Heavy Hammer, Open Stone, the Braemar Stone and Caber, which all sound extremely Celtic. And the event kicks off with a Pirate Pub Night at Rillito Park, 4502 N. First Ave., from 6 to 10 p.m. on Friday, Nov. 2, for $5. Main festival is 9 a.m. to 10 p.m. on Saturday, Nov. 3, and 9 a.m. to 5 p.m. on Sunday, Nov. 4. Rillito Raceway Park, 4502 N. First Ave. Admission is $16 a day for adults, or $22 for both days, with discounts for kids, military, seniors and students. Sunday is discount day, with $10 tickets for adults.
Details Here.
Chiles, Chocolate & Day of the Dead Festival.
POPPED Artisan Popcorn is hosting its fifth annual homage at Tohono Chul Park, celebrating the Day of the Dead, fiery chiles and chocolate. Throughout the venue, different vendors will be selling chiles, Day of the Dead inspired crafts, and chocolate culinary options. At the festival, you can watch cooking demonstrations, see live local artists and purchase different types of local food. Kids can enjoy all sorts of activities and can received a free "Day of the Dead" themed face painting. 9 a.m. to 4 p.m. Friday, Nov. 3, and Saturday, Nov. 4. 7366 N. Paseo Del Norte. $15, or $5 for members.
Details Here.


Desert Foods Festival.
The Garden Kitchen will be celebrating native southwestern foods this weekend at its location. Food samples, cooking demonstrations, local vendors, salsa dancing, music, garden activities and tours will be available. You can bring canned goods to both support the community pantry and possibly win prizes. 10 a.m. to 2 p.m. Saturday, Nov. 3. 2205 S. Fourth Ave.
Details Here.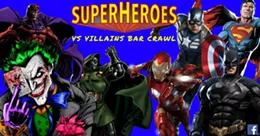 Second Annual Superhero vs Villain Bar Crawl.
If you want a little more fun at Comic Con, join the costumed heroes and villains who will be hitting the downtown and Fourth Avenue bars to save (or perhaps conquer) the world. Or at least this little corner of it. 5 to 10 p.m. Saturday, Nov. 3. 213 N. Fourth Ave. Pre-Sale $15. Door Price $20
Details Here.

Eighth Annual Harvest Festival.
Do you want to harvest popcorn? Have you ever even harvested popcorn before? The festival offers many activities, but popcorn harvesting may be an opportunity to do something you have never done. The full event will include a petting zoo, healthy food demonstrations, a raffle, gourmet food samples, live music, farm tours, educational activities for kids, fresh produce sales, hayrides, food trucks and more. 10 a.m. to 2 p.m. Saturday, Nov. 3. 4210 N. Campbell Ave.
Details Here.
23rd Annual Tucson Fire Fighters Chili Cook-Off.
Firefighters from all around Southern Arizona will be gathering in a cook-off to see who can put together the best chili recipe, with the mission to raise money for the Adopt-A-Family program. The event is hosted by Tucson Firefighter Charities and the Tucson Fire Fighters Association. Get in on the tasting at Reid Park Bandshell. 10 a.m. to 10 p.m. Saturday, Nov. 3. North Country Club Road and East 22nd Street.
Details Here.


Fall Open Studio Tours.
Everyone's always talking about supporting local art, but wouldn't it be nice to take a step behind the scenes and see exactly what you're supporting? The Arts Foundation for Tucson and Southern Arizona and the Southern Arizona Arts & Cultural Alliance are sponsoring this opportunity to connect with local artists—from right around the corner to all the way across town—by visiting their studios! There will be plenty of artist interaction and Q&A sessions, some hands-on art demonstrations and live music and refreshments. It's the largest community art exhibition in Southern Arizona, and you don't want to miss its second weekend, of artists working and exhibiting at addresses north of River Road. 10 a.m. to 5 p.m. Saturday, Nov. 3 and Sunday, Nov. 4. Check openstudiotours.com for locations. Free.
Details Here.
American Rhythm.
It's the 100th anniversary of Armistice Day, aka Veterans' Day, in the United States. To celebrate, the True Concord Choir, Orchestra and soloists, along with Jeffrey Biegel on the piano, is putting on this patriotic show full of music by American composers, like Copland's Fanfare for the Common Man and Barber's Adiago for Strings. They'll also be playing a new work by Jake Runestad called Dreams of the Fallen, which is based on texts by Iraq war veteran Brian Turner. Of course, they'll also be playing "America the Beautiful," a song to fill us with hope for our nation's future. 3 p.m. on Saturday, Nov. 3, and Sunday, Nov. 4, at Catalina Foothills High School, 4300 E. Sunrise Drive, and 7 p.m. on Saturday, Nov. 3, at Valley Presbyterian Church, 2800 S. Camino Del Sol, Green Valley. $25 to $40.
Details Here.
Empire Ranch Cowboy Festival.
Get ready to giddyup! Formerly known as the Roundup & Open House, this event sponsored by the Empire Ranch Foundation is back and ready to celebrate and help preserve the western history that's part of what makes Arizona so special. Join more than 2,000 other visitors at Western heritage demonstrations, arena and livestock exhibits, Western-themed entertainment and some good ol'-fashioned cowboy cooking. Western music will abound, skilled artisans will be on site, and a silent auction will keep you on your toes. 10 a.m. to 4 p.m. Saturday, Nov. 3. Empire Ranch, off Scenic Hwy 83, Empire Ranch Road in Sonoita. $10 donation per vehicle requested.
Details Here.

Southern Arizona Archives Bazaar.
In an age of both ancestry.com, which has us thinking about our lineage, and social media, which has us thinking about our own day-to-day lives, the idea of researching and preserving your family history has probably crossed your mind at least once. The Arizona History Museum is here to get you started! You'll be able to check out tons of archived collections from all over Southern Arizona, then hear talks about how to keep materials and stories preserved for generations to come. It's family-friendly in that kids are welcome, but it's also family-friendly in that it can help keep families close into the world of tomorrow. 11 a.m. to 3 p.m. Saturday, Nov. 3. Arizona History Museum, 949 E. Second St. Free.
Details Here.
Chris Bubany's Holiday Marketplace.
We're officially into November, which means we're past the point where it seems too early to start buying Christmas presents and officially at the point where you probably should start buying Christmas presents. And what's better than getting your Christmas shopping done and supporting local artists at the same time? More than 50 artists will be selling handmade goods at this free event, so you might just find something for everyone on your list. Imagine being completely done with your Christmas shopping the first week of November! 9 a.m. to 5 p.m. Saturday, Nov. 3. Harlow Gardens, 5620 E. Pima St. Free.
Details Here.
Classic Car Show.
Sometimes it feels like Little Anthony's Diner has a misleading name. We don't know who Anthony is—maybe he is little. But nothing else about the place is. It's got a big character, big portion sizes and this big ol' car show twice a month! It's the perfect place to come hang out with the family, chow down on some classic diner food and then walk (some of) it off by strolling up and down the aisles of gorgeous old vehicles, listening to live music. Come on down, car-ty animals! 6 p.m. Saturday, Nov. 3. Little Anthony's Diner, 7010 E. Broadway Blvd. Free.
Details Here.

29th Annual All Souls Procession Weekend.
It's not every day, or in every community, that people come together to honor and celebrate the dead. Want to make a mask, a puppet, an art installation or an altar? Want to put on makeup and dress up? Or just want to show up as you are and take a reflective walk? Do the procession in whatever way makes it meaningful to you. Events are held throughout the weekend, but the procession begins at 6 p.m. Sunday, Nov. 4 at the corner of North Grande Avenue and West Ontario Street. Gathering starts at 4. Free.
Details Here.
FROGZ.
It's hard to explain exactly what this show is without comparing it to other kinds of entertainment—like magic, animation, physical comedy, mime and acrobatics—and then immediately adding the disclaimer that it's not quite any of those. From Carol Triffle and Jerry Mouawad, the creators of Imago, comes this show that blurs the lines between modes of entertainment and is perfect for both children and adults (especially kids ages 5 and up). Come see a show that will have you marveling over mastery and oohing and ahhing over the pure magic of it. 3 p.m. Sunday, Nov. 4. Centennial Hall, 1020 E. University Blvd. $15 to $45+.
Details Here.
The Cripple of Inishmaan.
Are you looking for something with the poignance of an Irish fable, but the artistry of the Osar-nominated film
Three Billboards Outside Ebbing, Missouri
? Boy, do we have news for you. The Arizona Repertory Theatre is presenting this play by Martin McDonagh, the writer of both In Bruges and the above-mentioned film. UA Assistant Professor Hank Stratton directs this story about an orphan named "Cripple Billy," who longs to escape his humdrum daily life off the west coast of Ireland, and sees his chance when he hears that a Hollywood film is being shot on a neighboring island. It's dark comedy, biting social irony and theater at its finest. Sunday, Nov. 4, through Sunday, Dec. 2, with shows at either 1:30 or 7:30 p.m. Tornabene Theatre, 1025 N. Olive Road. $17 to $28.
Details Here.


Send Us Your Photos:
If you go to any of the events listed above, snap a quick pic and message it to us for a chance to be featured on our social media sites! Find us on
Twitter
,
Facebook
and
Instagram
@tucsonweekly.

Events compiled by Brianna Lewis, Emily Dieckman, B.S. Eliot and Jeff Gardner.