How does one define place? "Place" may occur in nature, in the city or in our professional lives.
On Monday, Oct. 15 at 6 p.m. at the Tucson Museum of Art, UA College of Architecture, Planning and Landscape Architecture and the American Institute of Architects Southern Arizona will host "Cultures of Place" lecture series "Drawing as a Way to See". Presented by Frank Harmon and sponsored by Studio Rick Joy, this lecture will bring attention on the ways we define "place".
Harmon has designed sustainable modern buildings across the Southeast for 30 years. His work engages contemporary issues such as sustainability, restoration of cities and nature and "placelessness."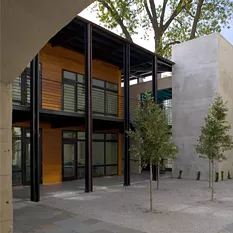 Harmon graduated from the Architectural Association in London and is a professor at the North Carolina State University's College of Design. His buildings have won over 200 design awards. He recently received the AIA North Carolina Gold Medal for Architectural Design and his book, "Native Places, Drawing as a Way to See," was published by Oro Publications in September.
Learn about the places each of us inhabits, the cultures that condition and interpret them and the role architecture can play in our world.
Some of his projects include:
1. STARworks Center for Creative Enterprise Star, NC in 2016
2. Seven Sisters Residence St. Helena's Island, SC in 2014
3. JC Raulston Arboretum Lath House Raleigh, NC in 2010
4. Walnut Creek Urban Wetland Education Center Raleigh, NC in 2009
5. Circular Congregational Church Charleston, SC in 2008
Tags: culture , drawing , places , seeing , architecture , award , art , design , sustainable , modern , lecture , landscape , Frank Harmon , Cultures of Place , Image