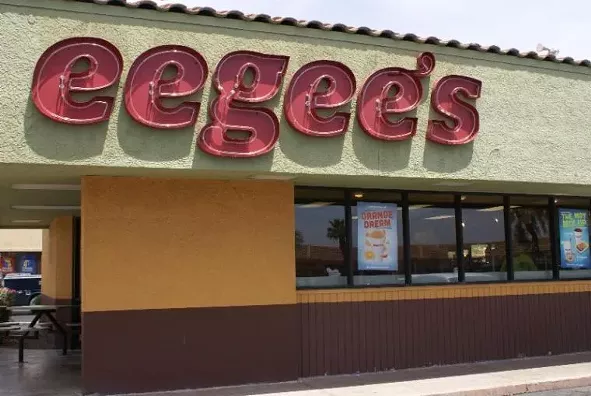 The sub sandwich king of Southern Arizona now has a new owner.
Fast food stalwart eegee's was purchased by a partnership of 39 North Capital and restaurant investor Kitchen Fund, according to a press release via Business Wire.
The sale, the terms of which were not released, was announced on Oct. 10. The chain has 24 locations in the Tucson region, and was put up for sale earlier this year, according to CEO C. Ron Petty.
Petty, in a statement, expressed his excitement at the infusion of capital that 39 North, a New York Firm, will bring for the local chain, allowing them to reach new markets and expand their reach into other parts of the country.
"The partnership with 39 North Capital is extremely exciting for eegee's and our loyal employees," Petty said, in a release. "39 North's investment will enable us to supercharge our growth, expand our footprint, remodel the restaurant exteriors and invest in new technology. Just as important, 39 North will continue the family-owned-and-operated tradition on which eegee's was founded."
The chain, which was founded in 1971, was previously sold in 2006 by CEO Foods from original owners, Ed Irving and Bob Greenberg.
Greg Golkin, who serves as a managing partner of Kitchen Fund, said he's excited to see how far the eegee's brand-known for its frozen fruit drinks, French fries with homemade ranch dressing and fresh sandwiches-can go with the financial boost.
"We look at restaurant brands across the country and rarely have we seen a brand that has built such an authentic and longstanding relationship with its guests," Golkin said in a release. "We have known the 39 North team for a while and have long admired their patient investment approach. We are thrilled to work on this opportunity with them."
This is a developing story. For more information, check back on The Range.