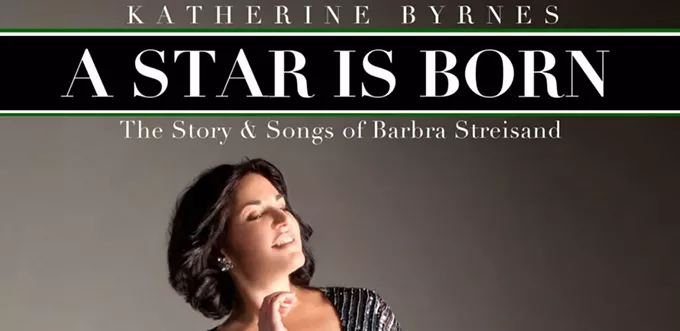 A Star is Born–The Story and Songs of Barbra Streisand.
If you don't think Barbra Streisand is an absolute star, then you are probably actually not thinking of Barbra Streisand. Scientists agree that she's one of the vocalists most worthy of having tribute shows in all of history. And the Gaslight Theatre has taken heed! Powerhouse vocalist Katherine Byrnes will be delivering hits on hits on hits, backed by an all-star band. "Don't Rain on My Parade"? You got it. "Papa Can You Hear Me"? Absolutely. "Memory"? It wouldn't be a Barbra Streisand tribute show without it. Can you get through the whole night without singing along? 7 p.m. Monday, Oct. 8. Gaslight Theatre, 7010 E. Broadway. $22.95., with discounts for children, students, seniors and military.
Details here.
SeeHearSmellTouchTaste.
Go beyond the traditional theater experience with this art installation where you can engage all of your senses in this presentation "spanning virtual reality and animatronics, urban agriculture and arid lands." Hosted by UA Librarians, this event features members of the School of Art, the Cooperative Extension and Tucson Village Farm, and Arid Lands Resource Sciences. Three experts from different disciplines share their latest ideas at this interactive evening event at Playground Tucson Downtown. Hosted by Playground Bar & Lounge and the UA Confluencenter for Creative Inquiry. 6 to 7:30 p.m. Monday, Oct. 8. 278 E. Congress St.
Details here.
Burger Madness Monday
From 11 to 5 p.m. Melissa and steve from Nevada Smith Salloon will be serving "crystal burgers" after the burger party is over, wing madness Mondays begin with a dozen wings for just $4. The offer goes until 8 p.m. Every day of the week they offer different special. A great place to save some dimes but get a lot of food. 1175 Miracle Mile.
Details here.
Tags: things to do , Tucson events , fun , shows , entertainment , Image