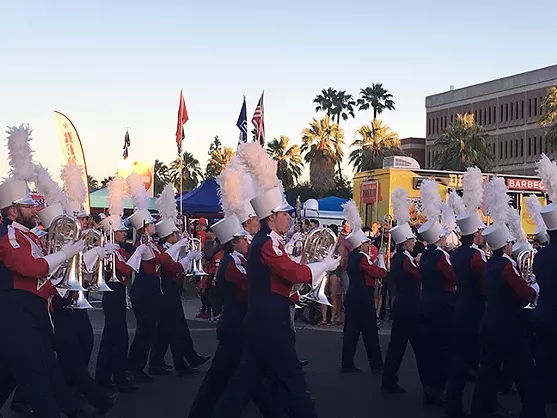 The University of Arizona is hosting its annual Family Weekend starting today, Oct. 5th through Sunday .
Family members of UA students from all over the country will be coming for the weekend to spend time with their sons, daughters, brothers and sisters.
As the Wildcats take on the California Golden Bears on Saturday night, families will be tailgating and enjoying a day of fun in some mild Tucson weather. The high on Saturday is expected only to reach 86 degrees.
Fraternities and sororities put on events and tailgates for family members on both Friday and Saturday.
Family Weekend t-shirts are sold out, but there is a pep rally at the Main Gate Square on Friday with food and performances put on by the university.
The UA Parents & Family Association is hosting its Golf Challenge at Top Golf from 8 a.m. until 12 p.m. on Friday. Money raised from the Golf Challenge is being donated to the UA Think Tank this year.