Finding Near Earth Asteroids with the Catalina Sky Survey.
The Summerhaven Speaker Series continues with this talk by Eric Christensen, principal investigator of the Catalina Sky Survey. Asteroid impacts have shaped the course of life on Earth as we know it, and they still regularly occur in our solar system. NASA has given CSS the mission of detecting and tracking near-Earth asteroids, and CSS has really done its job: They've found more potentially hazardous asteroids by looking up at the sky on Mount Lemmon than any other survey program in the world. Christensen will talk about how asteroids are discovered, how frequently they impact Earth and what we can do to predict—and even prevent—future asteroid impacts. 2:30 p.m. Thursday, Sept. 27. Summerhaven Community Center on Mount Lemmon.
Details Here.
Amos Lee
writes gentle folk without lumbering into bland dad rock. Though his electric acoustic and tinkling piano accompaniment often say Nora Jones, Lee sidesteps the dull by blending truthful grit and dark shades into his love-lorn ditties. (Dude may feel "at home in a woman's arms" but he spends "most days alone.") It's this willingness to be vulnerable, this embrace of authentic melancholy, which sets Amos Lee apart from Pop/R&B adult contemporaries like Jack Johnson or John Legend. He's a modern-day James Taylor; that weightiness in song and deep, personal connection to his lyrics. More, the Philly-weaned Lee has recorded in and long been inspired by the Old Pueblo and musical pals Calexico. Note that Lee is playing his most recent release, My New Moon, in its entirety. So one never knows who might show up to sit in. Thursday, September 27 at the Fox Theatre, 17 W. Congress. Doors at 8 p.m. $27-$60. All ages.
Details Here.
43rd Annual Tucson Greek Festival
The Tucson Greek Festival returns! They'll have all the homemade pastries, artisan jewelry, food vendors and dancing you can handle. Even if you aren't sure what saganaki is, it sure sounds good doesn't it? More than just the food and festivities, this is a chance to learn about Greek culture, and proceeds help raise funds for the various ministries of St. Demetrios Greek Orthodox Church right here in Tucson. Opa! Thursday, Sept. 27 to Sunday, Sept. 30. 1145 E. Fort Lowell Road.
Details Here.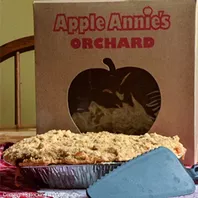 Fall Pumpkin Celebration.
If you can't believe it's already pumpkin season, you'll have no choice but to believe it once you spend a day in the pumpkin patch at Apple Annie's enjoying all-you-can-eat pumpkin pancakes, pumpkin ice cream, pumpkin pies, pumpkin bread and homemade cider donuts. If you're more of a "grab it and go" person than a "frolic through the pumpkin patch" person, then you can just pick a pumpkin out of the produce barn or at the pumpkin stand. And be sure to check out Arizona's largest corn maze! Starting this weekend, every Saturday and Sunday through Oct. 28. The foodstuffs are at the orchard location, 2081 W. Hardy Road, open from 8 a.m. to 5 p.m. during September and 9 a.m. to 5 p.m. during October. Pumpkin picking is at the pumpkin patch, 6405 W. Williams Road, open 7 a.m. to 5 p.m. during September and 9 a.m. to 5 p.m. during October. Free admission, pumpkins priced by weight.
Details Here.


Send Us Your Photos:
If you go to any of the events listed above, snap a quick pic and tag us for a chance to be featured on our social media sites! Find us on
Twitter
,
Facebook
and
Instagram
@tucsonweekly.


Events compiled by Brianna Lewis, Emily Dieckman, B.S. Eliot, Ava Garcia and Jeff Gardner.