If you are a student at the University of Arizona — or are affiliated with it or simply live in Tucson — there is a chance you've heard of ASUA, but there is a much higher chance you don't know what it is.
The Associated Students of the University of Arizona is UA's student government. The organization puts on Family Weekend, Spring Fling, oversees SafeRide, Zona Zoo and clubs like Students for Sustainability. But a small number of students know about this extensive involvement, and even fewer students participate in the elections.
"Last year we had somewhere between five and six thousand votes cast," said Natalynn Masters, president of ASUA.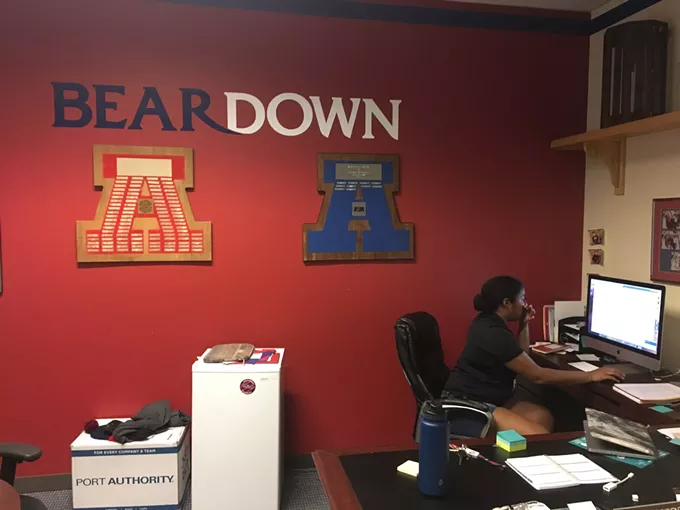 The total student enrollment at UA was 44,831 as of 2017. While many of those students may be online students or attend a campus other than the main one here in Tucson, voting for ASUA elections is entirely online, and most of the information students receive regarding the elections and candidates is via email.
So is this a problem of complete apathy on part of the students, or are ASUA and the school themselves not doing enough to raise awareness of student government and its dealings?
I talked to three students, two of whom knew what ASUA is, but none of them have ever voted for their student representatives.
ASUA is taking steps to change these types of student interests and awareness.
"We just, for the first time, got approved to send out monthly newsletters to students' emails," said Masters.
She also said they have plans to put aside money for promos, like giveaways for students, and put on "Jimmy Kimmel-type skits" on the mall to raise student awareness of ASUA.
Campaigning generally starts in late February and the entire election process lasts eight weeks.