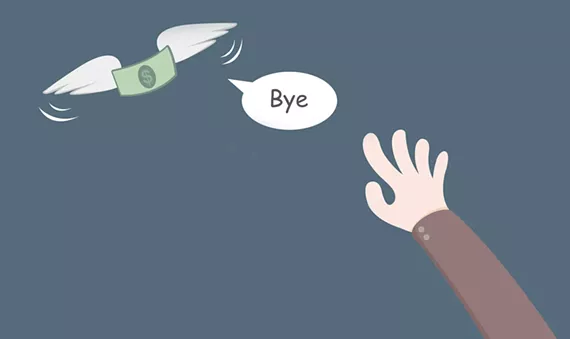 Across the country, teachers give up some of their earning power when they decide to enter their noble profession. Arizona tops the list in earning losses: 36.4 percent.
We're Number 1! We're Number 1! We're Number
. . . Oh wait, that's not a good thing.
According to an
analysis
in the Money section of Time, on average, teachers earn 18.7 percent less than other college grads working full time, factoring in education, age and years of experience. If you consider teacher's benefits, which are higher than in the private sector, the gap goes down to 11.1 percent.
But all pay gaps are not created equal, as we learn in the article's "Teacher Pay Penalty, State-By-State" chart. Scroll way, way down to the bottom, past Oklahoma, past North Carolina, and you get to Arizona, where teachers earn 36.4 percent less than people of similar education, age and experience.
Do you teach in Arizona? If so, slash a-third-plus-3-percent off your earning power.
I don't know the answer to this one, maybe a reader does: What are the average earnings of the members of the Arizona Chamber of Commerce who fought the Invest in Ed initiative all the way to the state Supreme Court and won, knocking it off the ballot?
This might help. If Invest for Ed passed, it wouldn't cost a penny for an individual making less than $250,000 in taxable income — that's more than five times the average Arizona teacher's taxable income — or $500,000 for a couple filing jointly.
Something tells me, the moneyed interests that denied the tens of thousands of RedforEd supporters who walked across the state gathering signatures in the Arizona heat the right to have voters decide the fate of their initiative can afford a few extra tax dollars. To put it another way, the quarter-to-half-to-full-out millionaires can afford a small tax hike far better than teachers can afford to meet the cost of their basic needs like housing, food, clothing and child-related expenses at their current salaries.
I'll lay odds that Arizona teachers spend more money to buy supplies so students can get something like the education they deserve than most $250,000-plus earners would have paid in added taxes if Invest in Ed passed.