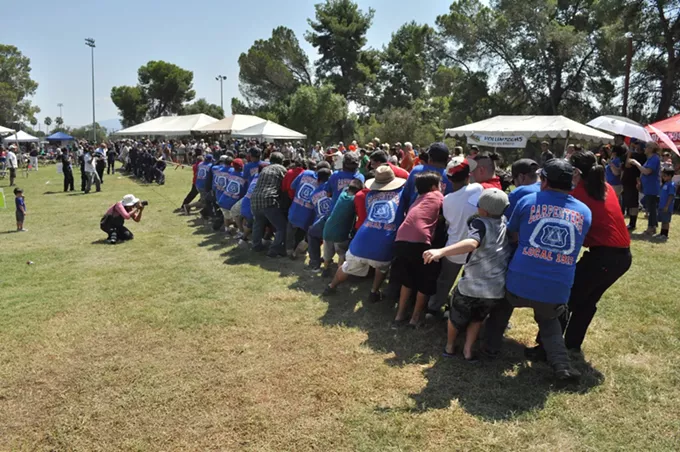 22nd Annual Labor Day Picnic.
Celebrate Labor Day with the Pima Area Labor Federation at Reid Park. This year's themes are "#UnionsChangeLives & #UnionsProtectOurFamlies". There will also be a classic car and motorcycle show with vehicles provided by Door Slammers Car club and union members. Both the picnic and car show are free.
Details here.
Green Chili Roast and Apple Harvest Celebration.
Today there are not one but two great reasons to head on over to Apple Annies. It is the last day to take part in the Green Chili Roast, so get your fill of green chili ice cream, fresh chilis and and free roasting. It is also Apple Annies Harvest Celebration! Pick your own apples and then fill up on either all-you-can-eat pancakes or apple-smoked burgers. Free wagon rides will take you to the orchard for picking. The Green Chili Roast is at the Produce Farm Location and the Harvest Celebration is at the Fruit Orchards Location.
Details here.
Wonders of Worlds–Real and Imaginary.
A new month means a new show from the Wilde Meyer Gallery, and this time around they're focusing on work that transports you away, both visually and mentally. With works that emphasize the beauty and wonder of good ol' nature as well as secret invented places created by artists, this is an exhibit with an effect that's almost as good as an actual weekend getaway. You'll see works by Linda Carter Holman, Ka Fisher, Connie Townsend and Andrea Peterson, just to name a few. Showing throughout September, 10 a.m. to 5:30 p.m. Mondays through Wednesdays and Fridays through Saturdays, 10 a.m. to 7 p.m. Thursdays and 1 to 4 p.m. Sundays. Don't miss the art walks from 5 to 7 p.m. every Thursday as well. Wilde Meyer Gallery, 2870 E. Skyline Drive. Free.
Details Here.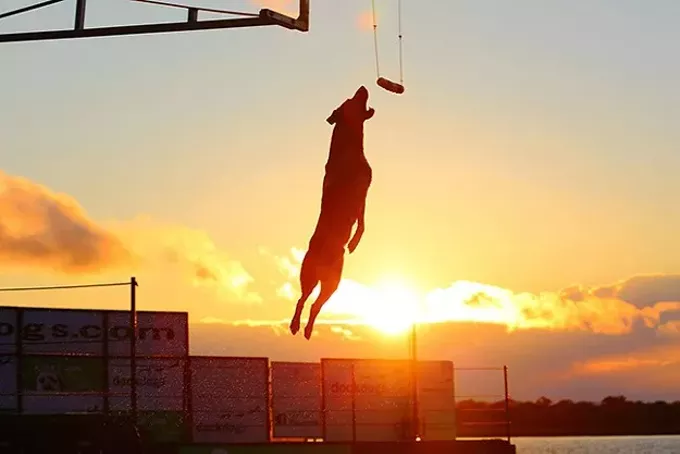 Say Goodbye to the Dog Days of Summer.
Goodbyes can be hard. But saying goodbye to the summer in Tucson? Not the hardest one. To make the transition to fall even more joyful, Old Tucson is throwing this event where kids 11 and under get in free, and DockDogs will be presenting dog diving competitions. You can even bring your own dog to see how they do at diving and to give them a chance to cool down. (After all, the dog days of summer aren't over quite yet). Register your dog for the competition online in advance if you're interested. Otherwise, just come prepared to watch and to enjoy games and prizes, vendors and nonprofit exhibitors, and special canine demonstrations. 10 a.m. to 5 p.m. Saturday, Sept. 1 through Monday, Sept. 3. Old Tucson, 201 S. Kinney Road. Normal admission is $19.95 for adults, with discounts for seniors, military and Pima County residents.
Details here.
103rd Annual Sonoita Labor Day Rodeo.
Billed as "the best little rodeo in Arizona," this event has more than 700 entries and $40,000+ in cash and buckles awarded to the top contestants of the Southwest. There's a junior rodeo at noon every day, the main performance at 2 p.m. and a steak fry and free rodeo dance Saturday and Sunday nights. Check out the merchandise and concessions, or, if you're into that sort of thing, consider camping for $10 a day or $25 for the three-day weekend. Gates open at 10 a.m. every day. Saturday, Sept. 1, through Monday, Sept. 3. Sonoita Fairgrounds, 3142 S. Highway 83. $15 for adults, $10 for kids ages 6 to 12 and free for kids under 6.
Details here.
JOGS Gem and Jewelry Show.
Got a minute this weekend? Why not check out one of the leading jewelry events in North America and one of the world's key jewelry markets? Exhibitors and buyers all over the world are converging to look for new products, exciting artist, unique resources and innovative ideas. Take a look at Amberman, an amber jewelry supplier based in L.A. Or how about Another Time and Place, which makes handmade sterling silver Turkish jewelry? Swiss watches! Antique sculptures! Turquoise and opals! Precious gems! They've got all sorts of stuff going on, which means you're sure to see something you like. 10 a.m. to 6 p.m. on Friday, Aug. 31, Saturday, Sept. 1 and Sunday, Sept. 2 and 10 a.m. to 4 p.m. on Monday, Sept. 3. Tucson Expo Center, 3750 E. Irvington Road. $12.
Details here.


Events compiled by Emily Dieckman, B.S. Eliot, Ava Garcia and Jeff Gardner.