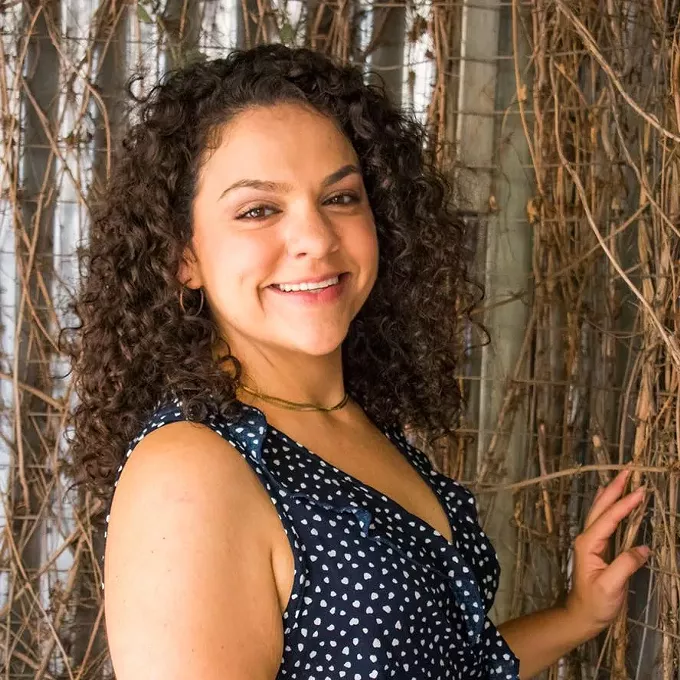 Next week we'll share all the fun things happening around Unscrewed Theatre's grand opening at 4500 E Speedway Blvd, Friday and Saturday, Sept. 7 and 8. Here are other highlights of Tucson comedy through September 15.
Summer Camp Talent Show
Tucson comics break out hidden talents for the Farewell to Summer Camp Talent Show comedy show at 8:30 p.m., Monday, Sept. 3 at The Hut.
Organizer and host Steena Salido says, "Summer comedy in Tucson was feeling like a sleep-away camp with everyone gathered around the mic every night, so I got the idea to do a talent show like at camp."
Salido shares what's left of her high school flag-twirling skills; Eli WT juggles; Bethany Evans does magic and April Walterscheid twirls batons. Tucson Improv Movement's Daniel Kirby and Amanda Tennyson provide the obligatory skit. Nikki Riot performs burlesque and Randal Aguirre plays piano accompaniment throughout.
The event also includes a rap battle emceed by Pauly Casillas. Rappers are comedians Danyella Renae, Ali Musa, Jesus Otamendi, Joel Martin, Eden Nault, Paul Fox, Darryl Graves, Tony Kanani Bruhn and John Hernandez.
Ladies Laugh Clean
Vail Laughs Clean Comedy Shows presents Lovely Ladies of Laughter at 7 pm, Saturday, Sept. 8, at The Vail Theatre of the Arts, 10701 E Mary Ann Cleveland Way. Admission is $10; $30 per family, refundable.
One of Tucson's favorite Phoenix comedians, Leslie Barton, opens for headliner Jessica Abrams, a nationally known stand-up comedian who also writes plays, acts and produces videos. Abrams' award-winning Knocking on Doors web series is now in its third season. More information is at jessicaabrams.com.
The Estrogen Hour: Virgin Sacrifice
Tucson's birthplace of women's comedy, The Estrogen Hour, returns to Laff's Comedy Caffe at 6 p.m. Saturday, Sept. 9. Advance tickets are $15 at TinyURL.com/MaryRunsTNT. Laff's doesn't sell advance tickets, but they are $20 at the show, if available.
Hosted by Nancy Stanley, this benefit for the Leukemia and Lymphoma Society features Amy Beson, Bethany Evans, Carol Avila, Cathy Sproul, Corrina Eklund, Esther Brilliant, Laura Hunter, Linda Ray (me), Mary Frichtl Schepelmann, Mel Blumenthal, Nicci Radhe and Vene Aguirre. Eli Turner provides the Guestosterone.
The show is for age 21 and older, and Laff's has a two-item minimum.
Ronny Chieng will sell out.
Tickets are $20 to $25 for this show at 9 p.m., Friday, Sept. 14 at 191 Toole. Chieng has sold out shows on four continents, so don't dally.
Most recently seen in Crazy Rich Asians, Chinese, Australian and New Yorker Chien made his US TV debut in 2015 on the Late Late Show with Craig Ferguson. Later he became a correspondent on The Daily Show with Trevor Noah and opened for Dave Chappelle and Bill Burr on their comedy tours of Australia. Find much more at ronnychieng.com