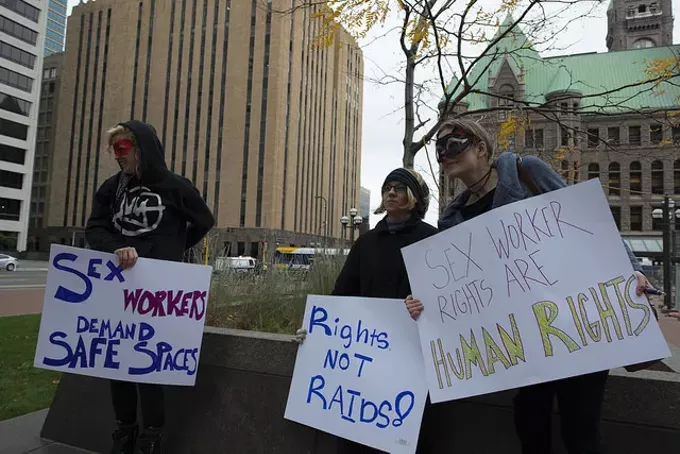 For an update on the
Backpage.com shutdown
and a deep dive into what led to the website's closure, check out Elizabeth Nolan Brown's
great reporting
.
Backpage started as the literal back page of the
Phoenix New Times
. Co-founders Michael Lacey and James Larkin started the weekly paper in 1970. And from the get-go, they were radical.
In Arizona, that meant taking ample swipes at Sheriff Joe Arpaio—who would eventually demand years' worth of personal data on New Times readers and have Lacey and Larkin jailed for writing about it—as well as anyone who cozied up to Arpaio, Republican Sen. John McCain, or his wealthy wife, Cindy. The paper would report on the McCains for their involvement with savings-and-loan scammer Charles Keating; dredge up Cindy's dad's connection to mobsters and murdered Arizona Republic journalist Don Bolles; and out Cindy as an opioid addict who forged prescriptions and stole pills from the children's charity she founded.

"We weren't trying to curry favor," says Larkin. "We didn't line up with the establishments in any city that we were involved in….We didn't really care what politicians saw in us. And that's come back to haunt us."
Nolan Brown speaks with the two men, arrested in Backpage's closure last spring, and looks at the case against the media moguls and the history of the
Phoenix New Times
and Backpage.