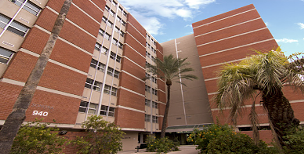 It's that time of year again, the traffic is picking up, there are more bicycles to look out for, Target at El Con will soon be packed and just about every restaurant and bar along University is starting to buzz. The students are back, and they are moving into the dorms this week.
General move-in days are:
Aug. 15, 7 a.m. - noon
Aug. 16, 7 a.m. - 4 p.m.
Aug. 17, 7 a.m. - noon
Aug. 18, all day
UA Housing and Residential Life are gearing up to move in more than 6,800 students into the 23 dorms for this upcoming fall semester. Classes start August 20. Find
more information here.