Friday, August 10

World Margarita Championship.
This SAACA-presented event pits Tucson Originals cocktail creators against each other in a throwdown for the People's Choice award for the Best Signature Margarita. Along with watching the contest, attendees can sample margaritas, tequilas and Southwestern snacks. Try your luck with raffles for gift cards and gift baskets. 6 to 9 p.m. Friday, Aug. 10. El Conquistador Golf and Tennis Resort, 10000 N. Oracle Road. Tickets are $55 and can be purchased at saaca.thundertix.com. 21+ event.
Details here.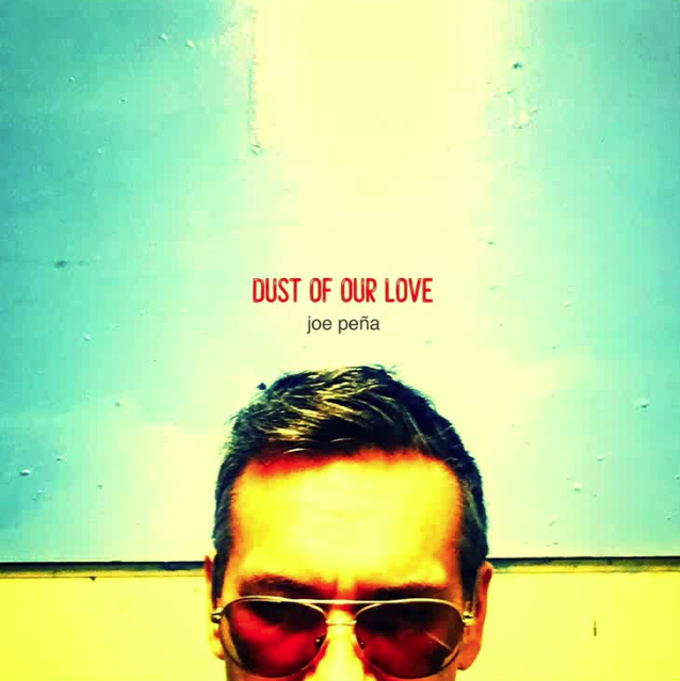 Joe Peña Record Release Party.
Head to Club Congress to celebrate the release of Joe Peña's new album,
Dust of Our Love.
Although this is Peña's debut solo release, his musical history begins far from this album. And if you've been paying any attention to Tucson's music scene over the past few decades, you'd already know that. Peña sings and plays guitar for Greyhound Soul, a local desert rock band that has consistently released records since the mid-90s. Peña will be celebrating with Miss Olivia and the Interlopers at 8 p.m. Friday, Aug. 10. Club Congress, 311 E. Congress St.; $5. 21+.
Details here.


The 3rd Beats ft. Harold Team Omega.
The Tucson Improv Movement's finest hip-hop improv team is taking to the stage to drop some sick beats, dope rhymes and—of course—fresh improv. But first, to open! Harold Team Omega just needs ONE audience suggestion, and then they'll run with it. What will they do with it? No one knows? But we do know that anyone who's anyone—and anyone who knows anything about hip hop—is going to be there. 7:30 to 8:30 p.m. Friday, Aug. 10. Tucson Improv Movement, 414. E. Ninth St. $5.
Details here.


Free Nature Expo.
The Southeast Arizona Birding Festival is in full swing, and here's your reminder to stop by this totally free event full of fun, games, vendors and free talks. Even if you're not into birding, how can you argue with that? Check out the Nestbox building workshop, or the short birding strolls around the DoubleTree of Reid Park grounds. Maybe you can get your binoculars cleaned, or do an owl pellet dissection. Or, if you're kids, perhaps a face painting session or a story time with the Pima County Library children's services is more up your alley. Free talks will offer up knowledge on everything from bats to moths to monsoons. There's also a session for beginning birders, a talk about the role of citizen science in the Sonoran Desert and a reminder on how to bird safely in rattlesnake country. Noon to 6 p.m. Friday, Aug. 10, 10 a.m. to 6 p.m. Saturday, Aug. 11 and 10 a.m. to 2 p.m. Sunday, Aug. 12. DoubleTree by Hilton Hotel Tucson–Reid Park, 445 S. Alvernon Way. Free.
Details here.
Karaoke Fridays at Espresso Art Café
. When was the last time you did karaoke? If it was more than a month ago, what are you waiting for? The people of Tucson need you singing your hit, whether it's "Billie Jean," "Summertime" or "Baby Got Back." Not too sure about it? Sure you are! You certainly will be after a few of the café's signature drinks, like the Irish Maiden or the Muay Thai. Alternatively, you could enjoy some coffee, tea or hookah, and enjoy watching other people reach Friday night Nirvana as they belt out "Smells Like Teen Spirit." 9 p.m. to midnight. Friday, Aug. 10. Espresso Art Café, 942 E. University Blvd. Free.
Details here.

Tucson Sky & Beyond.
There's always lots going on at the Flandrau Planetarium, but here's a reminder to check out their "classic" night sky show, which is almost certainly not the way you remember it. (Don't worry, it's still super cool and relaxing.) Kick back and take a look up at the sky while a "Console Captain" gives you a guided tour of the stars, planets, constellations and all of the current events going on in the night sky. Because of that last part, the live show is never the same, and Flandrau promises there will always be a surprise. Looks like we've all got some gazin' to do. Tuesdays, Fridays and Sundays at 4 p.m., Saturdays at 3 p.m. and 7:30 p.m. Flandrau Science Center & Planetarium, 1601 E. University Blvd. Tickets to enter the science center are $16 adults; $12 kids 4 to 17, seniors, military and college students with ID; and free for kids 3 and under. $3 for each show.
Details here.


Big Trouble in Little China.
After making some of the best darn horror movies of all time (Halloween and The Thing), John Carpenter decided to shift directions a bit and make a supernatural-kung-fu-fantasy-comedy-action-free-for-all-no-holds-barred-extravaganza. The result is a mulletted Kurt Russell donning a tank top and pistol and battling it out with ancient Chinese warlords. What's not to like? 10 p.m. Friday and Saturday, Aug. 10 & 11. The Loft Cinema. 3233 E. Speedway Blvd. $6.
Details here.
Saturday, August 11
British Invasion–Rock and Roll From Across the Pond.
It's understandable that the British made the choice to invade in the 1960s. In fact, we'd go so far as to say the United States was kind of asking for it. Loudly. Of course, the Beatles changed the game when they came over to the states, but this show wants to highlight other mop-topped, tea-drinking rockers as well—including Herman's Hermits, The Animals, The Rolling Stones and the Dave Clark Five. Put on your favorite old band shirt! Polish up your British accent! Cancel your dentist appointment! And don't miss this show. 6 p.m. Saturday, Aug. 11. Gaslight Music Hall, 13005 N. Oracle Road. $25 adult, $24 senior/student/military, $13 kids.
Details here.
Second Saturdays at Steam Pump Ranch.
Second Saturday is here again, which means you should be up at Steam Pump Ranch again for the Heirloom Farmer's Market, coupons for the first 20 people to ride their bikes or walk to the market, and a free cactus garden planting craft for kids. They're well aware of how hot it is, so there will be not Pusch Ranch House tours, garden activities or live music until October. Can you think of a better way to start a Saturday morning than getting up semi-early (not too early) and buying some fresh, locally grown produce? Yeah, that's what we thought. 9 a.m. Saturday, Aug. 11. Steam Pump Ranch, 10901 N. Oracle Road. Free.
Details here.
Second Saturdays Downtown.
Has it already been a month since you headed downtown for all those Second Saturday drink specials? Somehow, some way, it has. So here's the scoop this week: Series 19 has $5 margaritas and $5 mules on tap all day. Charro Steak has happy hours from 4 to 6 p.m. and 9 p.m. to close. Downtown Kitchen and Cocktails has happy hour specials from 4 to 6 p.m. Maynards Kitchen has reverse happy hour at 10 p.m. (Don't worry—we don't think they're talking about having a "sad hour.") Penca is having happy hour from 3 to 5 p.m., for those of you looking for something to do between a boozy brunch and the evening's later happy hours. And the Curry Pot food truck will be at Borderlands Brewing Company starting at 4:30 p.m. You'd better drink some water, and then head downtown and have some fun.
Details here.
North of Nightfall (Encore!).
Sonoran Desert Mountain Bicyclists and the Tucson Endurance Performance Center are teaming up for an encore screening of the new Red Bull documentary on some of the most incredible biking trails in the world. High up in the arctic glaciers, cyclists ride over ice and snow, and wouldn't have it any other way. Donations are encouraged to support development of the 100-Acre Wood Bike Park. 6:30 p.m. Saturday, Aug. 11. 4811 E. Grant Road, suite 147.
Details here.
Lukie D. Movie Screening + Dance Party.
This is more than just a screening of a new documentary filmed entirely in Tucson. It's also a food tasting and a party! Lukie D. features the titular Jamaican vocalist Lukie D. discussing his musical journey. Hosted by the Diaspora Showcase. After the screening, you can hit the dance floor to the beats of DJ Munkey. 6 to 11 p.m. Saturday, Aug. 11. Brother John's Beer, Bourbon & BBQ. 1801 N. Stone Ave. $39 in advance or $50 at the door.
Details here.


Ringside United Fighting and Ringside Promotions LLC.
are hosting this cage fighting event that will have you yelling, watching raptly and possibly spilling your beer. Matt Frincu and Joel Champion are facing off for the main event, and Daviante Jones vs. Eddie Arizmendi is the co-main event. If you don't know anything about cage fighting, but still want to take a guess at who's going to come out on top, here are the fighters' nicknames for reference: Matt Frincu goes by "The Thunder From Down Under" (he's from Australia), Eddie Arizmendi goes by "Crazyface," Daviante Jones goes by "King Kong" and Joel Champion is at a clear disadvantage with no nickname at all. 7 p.m. Saturday, Aug. 11. Tucson Arena, 260 S. Church Ave. $32 to $81+.
Details here.

Cool Summer Nights at the Arizona-Sonora Desert Museum.
This week's theme for the Desert Museum's summer event presents you with two questions: "Feeling Flutey? Going Batty?" If you're feeling flutey, you'll be in the right place to hear the soothing sounds of some Native American-inspired flute music. And if you're not going batty, you will be by the end of the night! Pima County Natural Resources Parks & Rec will have lots of hands-on activities where kids can measure life-sized model bats and learn how a bat's body is perfectly built for flight. Batman Theodore (Ted) Fleming will share some of the knowledge he's gained and photographs he's taken in 50 years of studying tropical bats. And kids who use a clue given on the museum's Facebook page to find the elusive Bat Girl will win a prize (while supplies last). As usual, don't miss museum docent booths, the stingray touch exhibit and the Packrat Playhouse. 5 to 10 p.m. Saturday, Aug. 11. Arizona-Sonora Desert Museum, 2021 N. Kinney Road. $22 GA, $20 seniors 65 and up, $9 kids 2 to 12, $18 military, $17 Arizona/Sonora resident.
Details here.
Art After Dark.
This week at the Tucson Children's Museum, they're teaming up with the Tucson Hip Hop Festival for a family-friendly Super Jam, where kids will learn the DJ skills they need to become the next big hip hop artist. You've heard of guitar and piano lessons, but there's not many opportunities for your kid to take DJ lessons while you get to hang out in a gorgeous museum courtyard. The first 400 guests to attend will get a pass for one free visit back to the museum. As always, all adults must be accompanied by children (under 18) and vice versa. 5:30 to 8 p.m. Saturday, Aug. 11. Children's Museum Tucson, 200 S. Sixth Ave. Free.
Details here.
100 Year Plan: Emotional.
Store Live Performances by Scotty Wagner and Bailey Hikawa. Okay, what if you lived in the internet? Of course, we all pretty much live ON the internet, but what if we went a step further? This project explores the way our physical and virtual worlds have started to blur through live and live stream performances, immersive installation, HD videos and wearables. Wagner and Hikaway use comedy, viscerally weird conversations and fascinating visuals (there's something sort of Willy Wonka and the Chocolate Factory meets cute cat photo websites going on) to tell the story of two characters who want to leave their physical bodies for an idealized digital land. Part one is at 7 p.m. on Saturday, Aug, 11, and part two is at 7 p.m. on Saturday, Aug. 18. MOCA Tucson, 265 S. Church Ave. $10 per performance.
Details here.
Ribbon-Cutting: Growler's Taphouse.
Growler's Taphouse is celebrating its first anniversary and is inviting the public to come join in on the fun. Jam out to band performances throughout the day, and enjoy food and drinks while you're there. Stick around for the ribbon cutting at 6 p.m. Event lasts from 5 to 7 p.m. Saturday, Aug. 11. 8275 N. Silverbell Road, suite 137.
Details here.


Return of the Mermaids 2018.
With great power comes great responsibility, and with great monsoons comes a great outpouring of mermaids from the skies, streets and homes of Tucson. Everyone's invited to head over to Fourth Avenue dressed like they live under the sea for this family-friendly (well, before 9 p.m., at least) event. There's tons to do! From 3 to 10 p.m., there's a whole beach set up downtown—where costume contests will be held at the onstage pirate ship—and there will be plenty of vendors, face painting and food trucks. Per formers like PoiZen Fire Spinning and Brenna Bean are performing from 5 to 10, the kids get to have a Mer-children sidewalk parade on Congress at 8:30, and at 9:30 p.m. there's a mermaid pageant. That's just the tip of the iceberg. 3 p.m. to midnight. Saturday, Aug. 11. Fourth Avenue. Free.
Details here.
Public Brewhouse Specials for Return of the Mermaids.
We may be in the middle of a desert, but Public Brewhouse is preparing for a flood of mermaids. The brewhouse is offering up Sparkle Specials all day long to celebrate Fourth Avenue's Return of the Mermaids event. If you're not dressed as a mermaid, you can still get a taste of mermaid spirit with glasses rimmed with edible glitter. Those who come decked out in mermaid attire can snag discounts for drinks at the brewhouse. 4 to 11:59 p.m. Saturday, Aug. 11. 209 N. Hoff Ave.
Details here.
Sunday, August 12
Cinema Fantasy–A Symphonic Experience.
The Santa Cruz Summer Winds invite you to an afternoon of some of the best movie music played live. What a score! Music highlights include 2001: A Space Odyssey, Harry Potter, Hunger Games, Pirates of the Caribbean, Jurassic Park, and Star Wars. The event also includes a raffle. 3 to 6 p.m. Sunday, Aug. 12. At the UA Fred Fox School of Music, 1017 N. Olive Road.
Details here.
Voices of Vail.
It's an all-out celebration! This documentary follows the town of Vail through more than a century of change, depicting the people, history, and natural beauty of "the town between the tracks." The film is accompanied by an original overture, written by Tucson Symphony composer Claire Thai, which will be performed by the Vail Youth Symphony live onstage before the film. A Q&A follows the film. The film was produced by Vail Preservation Society and made by local filmmakers Dennis Farris and Gerald Lamb, with support from Arizona Humanities. 2 to 5 p.m. Sunday, Aug. 12. At the Fox Theatre, 17 W. Congress St.
Details here.
The Stillwell House and Garden Fall Open House.
The Stillwell House, in case you didn't know, is a downtown event venue where you can host fancy schmancy events and weddings. Do you happen to have a fancy schmancy event or wedding coming up? Or do you want to pretend you do for the day? Head to this open house to visit with some of the best wedding vendors in town, sample culinary delicacies from Stillwell Catering Company and check out some exclusive booking incentives for event packages. Noon to 2 p.m. Sunday, Aug. 12. The Stillwell House, 134 S. Fifth Ave. Free.
Details here.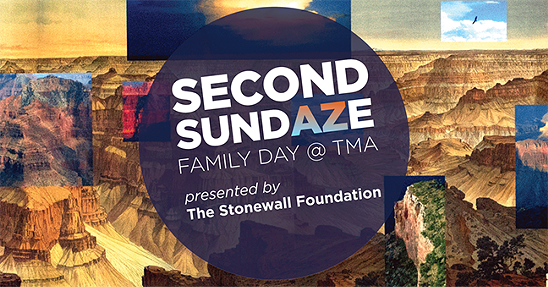 Second Sundaze Family Day at TMA.
Sundays are worth celebrating in and of themselves, but throw in free admission to the Tucson Museum of Art, and what could be a greater cause for celebration? There's tons of art-making going on in the Margaret E. Mooney Hall, like watercolor desert landscapes and the chance to make your own cactus sculpture. And be sure to check out the woodblock printing demonstrations from Tanline Printing. In addition, folks from the Arizona-Sonora Desert Museum will be stopping by at 1 p.m. for a live animal presentation. 10 a.m. to 5 p.m. Sunday, Aug. 12. Tucson Museum of Art, 140 N. Main Ave. Free.
Details here.

The Natural Wine Company and The Coronet—a Duo Every Sunday.
Check out what sets natural wine apart from other wine with a special dinner made to accompany a selection of wine from the Natural Wine Company. Natural wine is created through a "hands off" approach on low-yield vines. How does that affect the taste? Head to the Coronet and see for yourself. 5 to 9 p.m. Sunday, Aug. 12. 402 E. Ninth St.
Details here.

National Farmers Market Week.
Whether you're a farmers market fan or just want to support local agriculture, mark your calendar for National Farmers Market Week, happening Aug. 5-12. Heirloom Farmers Markets is joining in on the celebration with a twist on the Rillito Park Farmers Market on Sunday. In addition to picking up groceries, you can snag free farmers market swag. Enjoy live music from Rudy Cortese, and Mr. Nature's Interactive Music Hour will be there from 10 to 11 a.m. for an interactive musical experience. 8 a.m. to noon Sunday, Aug. 12. 4502 N. First Ave.
Details here.

Events compiled by Emily Dieckman, B.S. Eliot, Ava Garcia and Jeff Gardner.