Mondo Mondays.
With the start of a new month comes the start of a new theme of Mondo Mondays at The Loft. August is College Cut-Ups month so get ready to go back to school with grim and gore filled films. This week's installment of higher education horror is "The House on Sorority Row" from 1983, featuring the sorority Theta Pi. Described by The Loft as, "a creepy campus slasher flick from the big-haired 80's" is sure to be a good time. Monday, August 6 at The Loft. 8 p.m. $3 general admission, $2 Loft members.
Details here.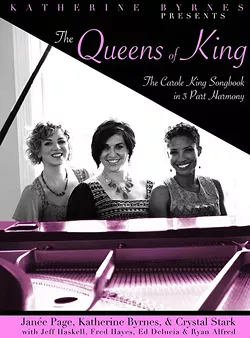 Tapestry, the Carole King Songbook.
Get ready to feel like a Natural Woman. And get ready to do it in three-part harmony! Because Katherine Byrnes, Crystal Stark and Janée Page are joining forces to bring you some of this soul singer's greatest hits. Jeff Haskell, Ed Delucia, Fed Hayes and Ryan Alfred will be there to really get the earth moving under your feet as well. You've heard of the King of Queens, but the poster for this event says (brilliantly) "the Queens of King." And if that doesn't sound like a good time, then what does? 7 p.m. Monday Aug. 6. Gaslight Theatre, 7010 E. Broadway. $22.95 adult, $20.95 senior/student/military, $12.95 kids.
Details here.
Burlesque Fitness.
Have you always wanted to try out Burlesque? Are you looking for a unique way to work out? Then this class is for you! Floor Polish dance studio at 408 N 4th Avenue offers this one of a kind work out on Mondays and Wednesdays from 4:30 to 5:30 p.m. The class will help improve flexibility and strength while you listen to sexy and fun music. $6 per class.
Details here.


Events compiled by Emily Dieckman, BS Eliot, Ava Garcia and Jeff Gardner.