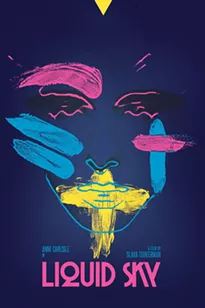 Liquid Sky.
Invisible aliens in a flying saucer come to Earth looking for heroin. That's just the set-up for the zany '80s cult hit. With neon-lights, crazy costumes and an event crazier plot, this forgotten gem is just as much a feast for the mind as it is for the eyes. The Loft Cinema recently got their hands on a better-than-ever digital restoration, and you are invited to the freakshow. 7:30 to 9:15 p.m. Wednesday, August 1. 3233 E Speedway Blvd. Regular admission prices.
Details here.
Southwest Wings Summer 2018.
Did you know that the Southwest Wings Birding and Nature Festival is the oldest birding festival in Arizona? Pop over to Sierra Vista to check out free programs, wildlife exhibits, vendors and a keynote buffet. There are about 200 species per festival, on average, and you can see them on guided field trips through areas like Carr Canyon, Ramsey Canyon, Cave Creek and all over the Huachuca Mountains. Rick Taylor, founder and director of Borderland Tours, is the keynote (which is only $35, and includes dinner). 5:30 a.m. to 9 p.m. Wednesday, Aug. 1 through Saturday, Aug. 4. Cochise College, 901 Colombo Ave. Sierra Vista. Prices vary widely. Some events are free, while an overnight field trip is $250 (including transportation and meals).
Details here.
Watermelon Wednesdays.
It is you last chance. You do not want to miss this. There will be animals. There will be watermelon. Reid Park Zoo's Watermelon Wednesdays sadly comes to a close this week so make sure you head over to the zoo to enjoy watching the animals chow down on their summer favorite fruit. Watermelon slices and Eegee's will also be for sale for humans to eat. Reid Park Zoo, 8:30 to 11:30 a.m.
Details here.


Events compiled by Emily Dieckman, Dylan Reynolds, BS Eliot, Ava Garcia and Jeff Gardner.