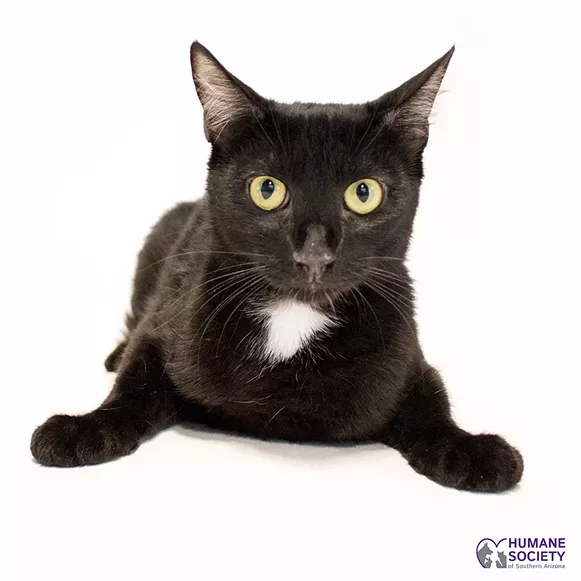 This little cat is not quite wearing a full tuxedo, but looks as cute as ever with that little white spot. Do you have room in your family for a furry feline friend?
"I love to sit near a window and watch birds."
- Minka (857324)
Bring your family to meet Minka at HSSA Main Campus at 635 W. Roger Rd. Have questions? Give an adoptions counselor a call at 520-327-6088, ext. 173.