Christmas in July at Hotel Congress.
It's a sentiment shared by Americans everywhere on Christmas morning: "Wht a wonderful day. If only it were 105 degrees outside, then it would be perfect." Well, at long last, HoCo is making all of our dreams come true. Holiday drink specials! Sexy elves! Mistletoe! There's even going to be a snowball fight hosted by Santa Claus himself. Summer Christmas attire is not required, but is heavily encouraged (a Hawaiian shirt with reindeer on it? A red and white pool cover up? Flip flops decked out with jingle bells? It's up to you to decide). 10 p.m. Thursday, July 26. Hotel Congress, 311 E. Congress St. Free.
Details here.
The Effect.
Ah, there's nothing quite like the feeling of new love: Pounding heart, sweaty palms, libido through the roof, thinking for the first time in a long while that maybe the world's not all that bad. You know the drill. Unfortunately, the lead characters and lovers in this show, Connie and Tristan, aren't totally confident that all of these symptoms aren't just side effects of the antidepressants they're taking as clinical trial participants. This clever look at love, attraction and all the mysteries that come with them is the second show in Live Theatre Workshop's 2018 to 2019 season. Thursday, July 26 through Saturday, Aug. 25. 7:30 p.m. Thursdays through Sundays and 3 p.m. on Saturdays. $15 to $20.
Details here.
Cinema La Placita Outdoor Movie.
It's time for a classic. Get out and enjoy the cooler evening temperatures and beautiful Tucson sunsets at La Placita tonight with "Cabin in the Sky" (1943). $3 admission includes popcorn! Grab a blanket and snuggle up under the stars for this classic film starring Ethel Waters, Eddie 'Rochester' Anderson, and Lena Horne. The event runs 7:30 p.m. to 9:30 p.m. at 140 North Main Avenue. There will be movies shown every Thursday night through August as part of the Cinema La Placita series.
Details here.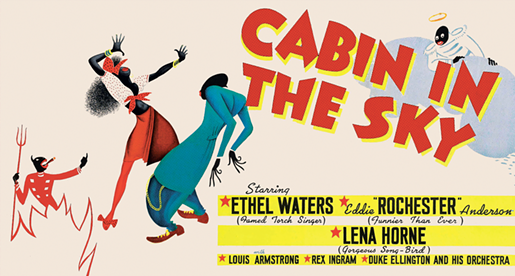 Events compiled by Emily Dieckman, Dylan Reynolds, BS Eliot, Ava Garcia and Jeff Gardner.