Raising money for the Humane Society of Southern Arizona is always a good way to help local animals in need. Recently, the HSSA gathered donations and some pretty impressive art at the same time through their Tatts for Tails Animal Tattoo Contest.
The competition challenged Tucson locals to submit a photo of their animal themed tattoo and then gain paid votes to raise money for the HSSA and hopefully win the grand prize.
And the winner is....
Tyler Crawford with his tattoo of his HSSA-adopted dog Luna!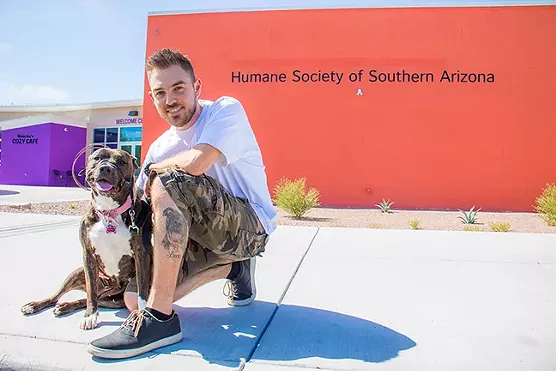 Tyler raised an amazing $1,279 through his submission and votes, which helped the HSSA reach their grand total of $5,046 raised.
Here's what Tyler had to say about Luna (in both ink and dog form)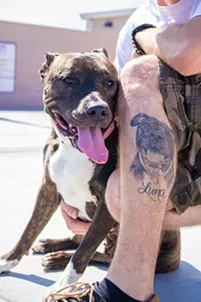 This is my tattoo of my dog Luna. Me and my wife got her from the Humane Society in 2012. She is sweet girl who loves to eat, chase lizards and cuddle her brother Bane. When we first saw her she was sitting in a loud room of barking dogs yet she was sitting quietly. She was leaned against the wall looking sad and she seemed interested in us so I wanted to meet her. When she first came out she tackled me and kissed me instantly. From then on I knew she was coming home. Little did we know, that sad face... yeah she always looks grumpy unless she's hot haha. She is a special girl to me and she will always have a place in my heart and on my calf. Tattoo was done by Kevin at Trinity Art Collective.
Congratulations to Tyler on winning the contest and the grand prize of two roundtrip domestic flights on JetBlue Airlines, $100 gift card to Buffalo Exchange, $100 gift card to Target and an REI Road Tripper 40L Duffel Bag.
Thank you to all who participated in the competition and helped raise money to help the animals at HSSA.