The Music of the Blues Brothers.
If you needed another reason to kick back and listen to some blues, consider that blue is on the "cooler" end of the color spectrum. So, attending this show might just help you beat the heat! Charlie Hall and Mike Yarema are bringing their nine-piece Blues Brother Tribute Concert back to Tucson. All you have to bring is your dancing shoes and a fedora. (Fedoras are not mandatory, but they'll help you get into the spirit, we're sure.) If you're not a Soul Man when you enter the Gaslight Theatre, you'll be one when you leave it. 7 p.m. Monday, July 16. Gaslight Theatre, 7010 E. Broadway. $22.95 adult, $20.95 senior/student/military, $12.95 children.
Details here.
Mirror Lab Tours.
You've probably heard of the UA's mirror lab, but might not know exactly what it is, or at least haven't seen it in person. But you can! They have tours all the time! If you haven't checked it out yet, why not this week? You'll have the chance to see LITERALLY the biggest and most advanced telescope mirrors in the world (like 27 feet across), because they're made at the UA campus. The stuff that goes on in the Richard F. Caris Mirror Lab make it possible for astronomers to look deep into the universe, and, technically, if you walk through the lab, you can say you're a part of it, right? Monday through Friday at 1 p.m. 527 National Championship Drive. The lab is located on the east side of the UA Football stadium. Adults $20, seniors and military $18, students 10-20 years old with ID, $10.
Details here.
Zoo Summer Camp.
Do you have a future zoologist on your hands? Send 'em off to a summer camp that will make their dreams come true. There's lots of games, crafts and behind-the scenes opportunities, but it's also super educational. Kids get to see how the staff use science, technology, engineering and math every day to take care of the animals, and to learn about why wildlife preservation is so important. Each week of camp also includes swimming sessions at the Edith Ball Adaptive Recreation Center. Bring your own lunch, or order it at the Zoofari Market Café. Open to kids entering grades 1 through 6. 8:30 a.m. to 4 p.m. Monday, July 16 through Friday, July 20. Other dates throughout the summer as well! Reid Park Zoo, 3400 E. Zoo Court. $275 for non-zoo member kids and $235 for zoo member kids.
Details here.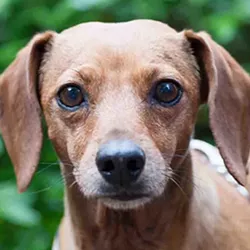 Dog Days of Summer menu.
Bring your four-legged friends to Café Botanica inside the Tucson Botanical Gardens from now until Sept. 30 for a chance to try out the café's new menu. Your dog can enjoy an upgrade from their bone; the café is debuting three different options from a dog-friendly menu, such as a hamburger, chicken and rice or a handmade dog biscuit. For the humans, the café offers a menu including apricot-glazed chicken, sweet cornbread strata and more. To visit the café, pay the Tucson Botanical Gardens' admission, which for non-members is $15 for adults and $8 for children over 3. Admission for dogs is $3 a day and $10 for additional dogs. 7:30 a.m. to 4:30 p.m. 2150 N. Alvernon Way.
Details here.
The Resiliency of Hopi Culture: 500 Years of Planting.
There's something about photographs taken or curated by a member of a community, rather than from the outside looking in, that gives pictures a certain power. This exhibit at the Arizona State Museum, guest curated by Hopi farmer, photographer and UA PhD candidate in the School of Natural Resources and the Environment Michael Kotuwa Johnson, is a perfect example. This series of photographs illustrates traditional Hopi farming practices and the values they're based on. 10 a.m. to 5 p.m. Monday through Saturday through June 29, 2019. Arizona State Museum, 1013 E. University Blvd. $5 adults and free for museum members, anyone 17 and under and UA faculty, staff and students with a Cat Card.
Details here.


Events compiled by Emily Dieckman, Dylan Reynolds, BS Eliot, Ava Garcia and Jeff Gardner.