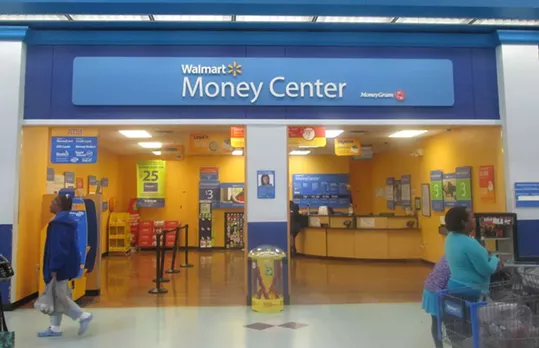 The charter school movement owes its current level of success to its friends in high tax brackets. Lots of friends. We wouldn't have as many charters as we have now, by a long shot, if deep-pocketed donors hadn't contributed billions to get them started and prop them up. And they'd get far less press without all the privatization/"education reform" groups funded by the same rich folks who help them make it into the news.
Take the private donors out of the charter school biz, and we'd have a backwater education movement with significant outposts around the country, a band of ardent supporters and occasional articles in the media, including thought pieces like "Will charter schools ever catch on?"
A number of the deep-pocketed charter supporters are men who made their money in high tech and hedge funds. Their allegiance has less to do with an objective analysis of charters than their dislike of government regulations and their oversized, self-made-man egos. Other donors are billionaires who made their money the old fashioned way, they inherited it. Together, they've plowed billions into charter schools. That's on top of taxpayer funding, of course. Charters get per student dollars from state budgets, just like district schools.
I used "billions" to describe the money going to charters. Did I add a zero to the total to exaggerate the contributions to charter schools? The answer is, no. Billions it is, no exaggeration necessary. To get a sense of the kind of money that flows to charters from private sources, let's push aside all the donors except one, not because the others' contributions are insignificant, but because this one money machine cranks out cash for charters at an amazing rate. I'm talking about the Walton Foundation.
The Walton Family Foundation is funded by the folks who brought you Walmart. The three siblings, heirs to the Walton fortune, are the 11th, 12th, and 13th richest people in the U.S. according to Forbes magazine. Put their money together, and they're worth $27 billion more than Jeff Bezos, the top dog on the list.
According to the Walton Foundation's literature, it has contributed more than a billion dollars to K-12 education through 2015. The lion's share went to charter schools or organizations which assist and promote charters. The Foundation claims it has given financial support to one in every four charter schools in existence. It plans to give another billion by 2020.
That's two billion from a single source, without looking at big funders like the family of Trump's secretary of education, Betsy DeVos, or the tech and hedge fund bros education historian Diane Ravitch refers to, appropriately, as The Billionaire Boys Club.
Let's take a look at a sampling of the Walton Foundation's
2016 grants
, the most recent listing on its website. The Foundation gave out a grand total of $454.4 million in grants that year. Of that, $190.9 million went to K-12 education. I've limited the list below to K-12 contributions over a million dollars, starting with the largest grant — $23 million to Charter Fund, Inc. — and working down from there. The word "charter" crops up in a number of the grantees' names. If you google the others, you'll find most are either directly related to charters or are part of the privatization/"education reform" cabal which supports charters and similar education options.
Arizona doesn't have a large presence on the list, but $1.5 million went to the Arizona Charter School Association, which is a centralized private support system for our state's charter schools. That's half of the Association's operating budget.
Here's the list.
CHARTER FUND, INC. $23 million
TEACH FOR AMERICA, INC. $15 million
BUILDING EXCELLENT SCHOOLS, INC. $6.2 million
KIPP FOUNDATION $6 million
NEW TEACHER PROJECT, INC. $5.5 million
CALIFORNIA CHARTER SCHOOLS ASSOCIATION $5 million
LEADERSHIP FOR EDUCATIONAL EQUITY FOUNDATION $5 million
NEWSCHOOLS VENTURE FUND $4 million
EDUCATION REFORM NOW, INC. $3.6 million
ALLIANCE FOR SCHOOL CHOICE, INC. $3.2 million
NATIONAL ALLIANCE FOR PUBLIC CHARTER SCHOOLS $3 million
NATIONAL ASSOCIATION OF CHARTER SCHOOL AUTHORIZERS $2.6 million
FOUNDATION FOR EXCELLENCE IN EDUCATION, INC. $2.6 million
EXCELLENT EDUCATION DEVELOPMENT $2.5 million
EDUCATION FORWARD DC $2.3million
50CAN, INC. $2.3 million
CHARTER SCHOOLS DEVELOPMENT CORPORATION $2.2 million
GREAT SCHOOLS $2 million
RELAY GRADUATE SCHOOL OF EDUCATION $2 million
FAMILIES FOR EXCELLENT SCHOOLS, INC. $1.8 million
PHILADELPHIA SCHOOLS PROJECT $1.7 million

THE ARIZONA CHARTER SCHOOLS ASSOCIATION $1.5 million
UNITED NEGRO COLLEGE FUND, INC. $1.5 million
EDUCATION TRUST, INC. $1.4 million
PRESIDENT AND FELLOWS OF HARVARD COLLEGE $1.4 million
SCHOOLS THAT CAN MILWAUKEE, INC. $1.3 million
4.0 SCHOOLS $1.3 million
CHARACTER LAB, INC. $1.2 million
THE MIND TRUST, INC. $1.2 million
ILLINOIS NETWORK OF CHARTER SCHOOLS $1.2 million
NEW SCHOOLS FOR NEW ORLEANS INC. $1.1 million
SUCCESS ACADEMY CHARTER SCHOOLS, INC. $1million
MINNEAPOLIS FOUNDATION $1 million
NATIONAL PUBLIC RADIO, INC. $1 million
Yeah, it's true, progressives have their deep-pocketed donors too, funding education ventures along with various think tanks and political campaigns. But c'mon, let's get serious. Progressives have a few deep pockets. Conservatives have a closet full of cargo pants, every pocket stuffed with tens of millions — hundreds of millions — of dollars to be given away with abandon.
"Need a million? Sure, no problem, here you go." "Need ten million? I'm going to have to see some ID first." If a venture is successful, "Great, here's some more money." If it's not, "No biggie, there's plenty more where that came from."
It must be nice.