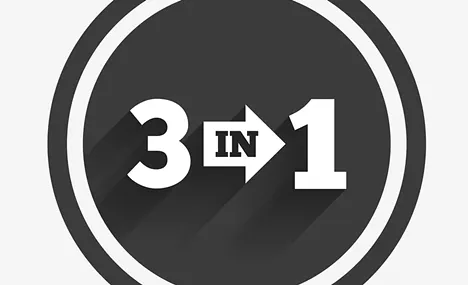 This is a "Three posts for the price of one" special. Read them all, mix and match, your call. Here's the short version of the three topics.
• The Network For Public Education released an education privatization report card, the more school privatization, the lower the grade. Arizona earned an F, along with 16 other states. Arizona's is the lowest F of the lot.
• The Bill and Melinda Gates Foundation sunk over $200 million into an multi-year experiment looking at ways to improve teacher effectiveness. Its own analysis indicates it didn't work.
• Trump's Ed Sec Betsy DeVos's family has a stake worth between $5 million and $25 million in an education company which the National Advertising Review Board accused of making questionable claims about its ability to help with problems related to autism, attention-deficit hyperactivity disorder and depression.
Here are the details.
Arizona Earns an F:
The study calls itself
A Report Card on Our Nation's Commitment to Public Schools
. The more a state favors education privatization, the lower the grade. Arizona earns its lowest-in-the-country F by having the nation's largest ESA program (Education Savings Accounts, aka Empowerment Scholarship Accounts, aka Vouchers on Steroids) along with the worst ESA accountability system, and a Tuition Tax-Credit Program with one of the nation's highest eligibility rates and the worst accountability systems. Arizona is one of only four states which allows for-profit charter schools to operate, though many charter schools in most states use for-profit charter management companies.
Put those all together, and Arizona ranks significantly lower than the other bottom dwellers: Florida, Georgia, North Carolina and Nevada. Three states earn an A+ for their commitment to public schools — Nebraska, North Dakota and West Virginia — followed closely by South Dakota, Kentucky and Wyoming.
As with all studies and scorecards of this kind, it's important to know the focus and bias of the groups which created the study. The Network for Public Education is an organization started by education historian Diane Ravitch and others which takes a strong stand for public education and against privatization/"education reform." (Full disclosure: I agree with NPE's stands in general though not in all the particulars, and I know some of the people involved in the group's leadership.) The study was done in cooperation with the Schott Foundation for Public Education, a group I know less about. It supports, according to its mission statement, "fully resourced, quality PreK-12 public education."
Merit Pay Fails:
Actually, this is about more than merit pay. The Bill & Melinda Gates Foundation sunk over $200 million into a
six year project
to find ways to make teachers more effective. The school districts and charter schools involved had to match the Gates money. Total cost: $575 million.
The half billion dollar investment was basically a bust. The carrots and sticks of merit pay for growth in student achievement and intense teacher observation and evaluation systems yielded negligible results. Student achievement didn't budge relative to schools which didn't have the grant money, and teacher effectiveness didn't change noticeably.
"The initiative itself tried to pull a bunch of levers to have a big impact on student performance," said Brian Stecher, a RAND researcher and the lead author of the report. "The sites did in fact modify all of these levers, some more than others, but in the end, there were no big payoffs in terms of improved graduation [rates] or achievement of students in general, and low-income and minority students in particular."
The Gates Foundation looked at the data and decided, maybe the path to improving student achievement needs to go through the students, not the teachers. So the foundation is now looking at early childhood education, family support, health and nutrition to see what impact they have on the way students learn and succeed in school.
DeVos-Backed Company Caught Lying:
The advertising for the company Neurocore claims that its "neurofeedback" programs help treat autism, attention-deficit hyperactivity disorder and depression in children and adults. The problem is, the company's
claims aren't supported
by any reliable data, so the Advertising Self-Regulatory Council demanded that they stop making their extravagant claims of success.
Officially launched in 2006, Neurocore operates a half-dozen "brain-performance" centers in Michigan and Florida. It claims to treat both adults and children by analyzing their brainwaves and other biological signs, then providing "neurofeedback sessions" through which they can train their brains to function better. A 30-session cycle can cost as much as $2,200.
The DeVos family are believers, though whether they believe in the effectiveness of the company's treatment or its moneymaking potential isn't clear. Betsy DeVos served on the company's board, leaving when she became Trump's Secretary of Education. The family's financial stake in the company is somewhere in the $5 million to $25 million range.
Apparently, our national Ed Sec's devotion to the notion that anything is better than traditional public schooling extends to the use of untested, cool-sounding "neurofeedback" systems.