Your
Weekly
guide to keeping busy in the Old Pueblo.
Performances
Cirque Italia
. As if Cirque de Soleil wasn't crazy enough, this show has all the acrobatics, contortionism, aerials and other impressive feats, but with a 35,000-gallon tank of water underneath it all. Who wouldn't be impressed by one of those people flipping around on a piece of fabric hanging from the ceiling? Or someone doing a headstand on top of someone else's head? And they've got some seriously good performers—the show held auditions in 25 countries to find the 30 artists featured in the show, and travels to about 50 cities per year. You'll love it, the kids'll love it, your in-laws'll love it. What's not to love? Showtimes at 1:30, 4:30 and 7:30, depending on the day of the week. Friday, May 18 through Monday, May 28. Cirque Italia's Big Top Silver, 5870 E. Broadway Blvd in the Park Place parking lot. Tickets range from $10 for the cheapest children's seat to $40 for the most expensive adult seat.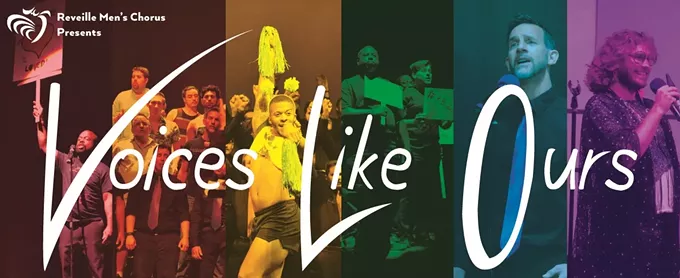 Voices Like Ours
. The Reveille Men's Chorus is offering up a friendly reminder of that most universal of truths: Music is for anyone and everyone, regardless of who they are, where they came from or what they enjoy. (Assuming there isn't anyone who truly hates all music?) To do it, they'll be singing songs that range from the 1960s to today, and combining music, comedy, dance and drama to explore more universal (or near-universal) themes, like aging and gender. Lift those voices, and those spirits! 7:30 p.m. on Saturday, May 19. 2 p.m. on Sunday, May 20. Temple of Music and Art, 330 S. Scott Ave. $20 in advance, $25 at the door.
Tim Allen
. Which of the many faces of Tim Allen is your favorite? Is it the debonair, grunting man's man from "Home Improvement?" The tricked-out, totally enviable Buzz Lightyear in the Toy Story films? The grinchlike Scott Calvin-turned-Santa Claus in "The Santa Clause?" Face it: You can't choose. And you don't have to. Allen, who recently finished the sixth season of the sitcom Last Man Standing, is on a comedy tour across the country, including to Tucson and beyond! 8 p.m. Saturday, May 19. Tucson Music Hall, 260 S. Church Ave. $49 to $89+.
Star Wars
. You might not usually spend your weekends seeing shows put on by the City High School theater department, but the City High School theater department isn't usually putting on one of the most beloved stories of all time. If watching the Star Wars movies makes you feel nostalgic, imagine how nostalgic you're going to feel when you watch the show put on by people who were the same age you were when you first got really into the franchise. 1 p.m. and 7 p.m. on Friday, May 18 and 2 p.m. and 7 p.m. on Saturday, May 19. Their dress rehearsal at 6 p.m. on Thursday, May 17 is also open to the public and free. 47 E. Pennington St. Tickets are available at the door or at City High in advance. $5 or free for CHS and PFFS students. Email tomm@cityhighschool.org to reserve tickets in advance.
BT2
. We're already at the end of the Ballet Tucson season! This three-pronged program is highlighted by the second act of Swan Lake, with the iconic music of Tchaikovsky and the dancing talents of 15-year-old Emma VanPeenen and Ballet Tucson principal dancer Mauricio Vergara in the lead roles. It's followed by the world premiere of "Back to Bach" (move aside, Amy Winehouse), a Neo-classical ballet created by Michelle Alexander of Ballet Tucson. The theatrical dance "Bits & Pieces," which tells the story of children playing dress up on a rainy day, closes out the show. 2 p.m. Sunday, May 20. Stevie Eller Dance Theatre, 1737 E. University Blvd. $25.
Summer Kickoff Music & Poetry Show
. In honor of the dawn of summer (or perhaps in honor of the gods of summer, that they may have mercy and not strike us down with consistent 115-degree heat) Casa Baja has put together a great lineup of local music, a touring artist and several poets. Jordan Collins is the indie folk artist from Spokane, and local artists kllr, Deandra Binder (of Cool Funeral) and Zac Harris (of Newbell) will be serving up post-punk synth sounds, quirky nostalgia and emo, respectively. Sophie Daws, Kyle Rees and Joseph Parker are the evening's poets. 8 to 11 p.m. (punk time, that is) Monday, May 21. Baja Audio Heads Association, 324 E. Mabel St. $5 donation for touring artist.
Up in the Sky
Exoplanets: The Search for Life Beyond Our Solar System
. The Flandrau Science Center & Planetarium is closing out its three-part series on exoplanets with presentations by Peter Behroozi, assistant professor at the Steward Observatory, and Lauren Schatz, PhD candidate in the College of Optical Sciences. Behroozi's talk is called "Studying Galaxies to Calculate Rates of Planet Formation" and Schatz's is titled "Optical Engineering in the Search for Exoplanets." With titles like that, you're practically guaranteed to walk out of this thing smarter than you were when you walked in. 6 p.m. Thursday, May 17. Flandrau Science Center and Planetarium, 1601 E. University Blvd. $10 tickets are available at the Flandrau front desk, and include a showing of the "Undiscovered Worlds" planetarium show.
Stargazing Astronomy Event
. It's interesting how romantic and simple the word "stargazing" sounds, but how fancy and scientific the word "astronomy" sounds, when really they come down to the same thing: looking up at all the interesting stuff in the sky. The Tucson Amateur Astronomy Association is hosting this opportunity for even the most casual of stargazers to view things like planets, nebulae, star clusters and double stars. Be cool—try to use red flashlight and otherwise minimize white light so you don't mess up your own (or anyone else's!) night vision. Weather dependent, so follow the event page on Facebook to get real-time updates. 7:30 to 9:30 p.m. Saturday, May 19. Agua Caliente Regional Park, 12325 E. Roger Road, at the north end of the parking lot. Free.
For the Kids
Summer Safari Nights at Reid Park Zoo
. For all the horrors of a Tucson summer, there sure are a lot of things to look forward to during the Old Pueblo's hottest months. And this week, one of the old standbys returns. Every Friday through August 3, the zoo will have live music, wildlife activities, food and drink specials and animal encounters. This week's theme is "Super Heroes and Super Powers at the Zoo," and will highlight how high lemurs can jump, how strong grizzly bears are, how excellent lions are at teamwork, how well owls can hear and how insane giraffes' tongues are. The Just Intervals are playing, and the café special is bratwurst and potato salad. 6 to 8 p.m. Friday, May 18. Reid Park Zoo, 3400 Zoo Court. $10.50 adults, $8.50 seniors, $6.50 children 2 to 14. Half off for zoo members!
Magic Box at the Fox
. Professional acting ensemble Stories that Soar! will literally be bringing children's imaginings to life during this show, by portraying zany, kid-created characters who experience the spooky, the surprising and the touching over the course of an afternoon. With music, dance and comedy, it's the sort of an event that adults won't be forcing themselves to sit through either. Get there early and the kids can get their faces painted and watch circus performers while you enjoy live music. 3 p.m. Saturday, May 19. Fox Tucson Theatre, 17 W. Congress St. $10 adults, $5 for kids 12 and under.
Play Like a Packrat
. The Arizona-Sonora Desert Museum is hosting this event every Saturday through July 28, where kids ages 6 to 12 can scurry around like little packrats "hidden in the midden." This week's theme is animal yoga, and kids will have the chance to learn about how animals move, and then mimic the way different species might do yoga. They'll also meet a live animal and take home a fun prize. Every week includes some exclusive time in the Packrat Playhouse before the museum opens to the public, just to add a cherry on top of it all. 9 a.m. Saturday, May 19. Arizona-Sonora Desert Museum, 2021 N. Kinney Road. $12 museum members and $15 non-members, plus the price of admission.
¡Cultura!
San Ysidro Festival and Dedication of Chinese and Mexican Gardens
. Head over to Mission Garden to see the harvesting, threshing, winnowing and milling of the garden's wheat. For those who aren't privy, Mission Garden is full of fruit trees, edible native plants and traditional area crops, and is sort of like a neat combination of garden and museum. This event also features a procession with Mariachi Milagro, Tucson Chinese Cultural Center Lion Dancers and Tohono O'Odham basket dancers from Simon School. Patricia Preciado Martin will do a presentation on the patron saint of farmers, the new Chinese and Mexican gardens will be dedicated and you'll get to sample pozole de trigo and Chinese watermelon soup. 9 to 11:30 a.m. Saturday, May 19. Mission Garden, 946 W. Mission Lane. Free.
Second Annual Waila Celebration
. Check out bands like Valenzuela and Company, Southern Scratch, South Image and T.O. Mumsigo at this year's Waila Celebration, a two-day event filled with authentic Tohono O'odham food, music and art. On Saturday, the performances will even include jam sessions. The free event is over at Desert Diamond Sahuarita, and is the perfect opportunity to treat yourself to a stay-cation. 5 to 10 p.m. Friday, May 18 and 4 to 10 p.m. Saturday, May 19. Desert Diamond Sahuarita, 1100 W. Pima Mine Road, Sahuarita. Free.
Special Occasions
The Gala: Celebrate the Gift of Longevity
. "It's paradoxical that the idea of living a long life appeals to everyone, but the idea of getting old doesn't appeal to anyone," Andy Rooney once said. At this event, celebrate the whole damn thing: long life and all of the creaking joints, crinkly skin and crotchety moods that come with it. Also, celebrate the Pima Council on Aging, and all of the work the group does for older adults in the area. Black tie optional, because you've earned the right to wear whatever the hell you want. (It's still optional even if you haven't earned it by growing old, though). Long live us all! 6 p.m. reception, 7 p.m. dinner and 8:30 p.m. dancing with live music by the George Howard band. Friday, May 18. Westin La Paloma Resort & Spa, 3800 E. Sunrise Drive. 150 per person.
Black Girl Vibranium Women's Empowerment Breakfast
. Are you a black woman with a list of impressive achievements, a ton of community involvement, a general pattern of kicking ass or even just a desire to lead a more intentional and excellent life? Definitely go to this breakfast. Black Girl Vibranium is a sisterhood full of people who want to help one another be better, professionally, romantically, financially, spiritually, physically. This event was inspired by Valorie Burton's book, "Successful Women Think Differently," and will feature a panel discussion, a full meal and a keynote speech by Tonya R. Strozier, an educator, author and mom of six. 8 a.m. to noon. Saturday, May 19. Viscount Suite Hotel, 4855 W. Broadway Blvd. $40.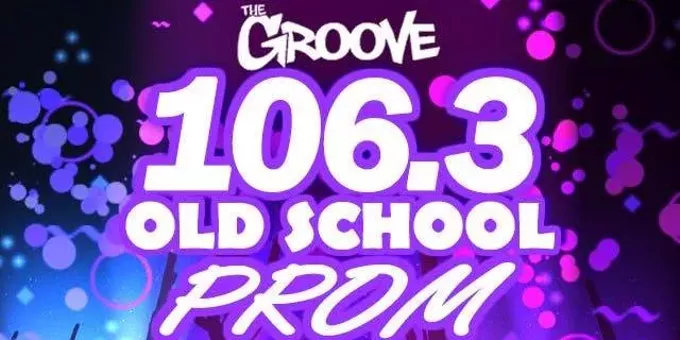 Old School Prom
. This is the second annual old-school prom hosted by 106.3 the Groove, but if you've been doing it right, you've been throwing your own little old-school prom events since way back when it was still just called "prom." This more formal iteration will have Master Mixx spinning all your favorite old school toons from 8 p.m. to midnight, plus a photo booth, all sorts of prizes and a crowning ceremony for a king and queen! Even if you don't win prom queen, you can feel good knowing half the price of your ticket goes to the Educational Enrichment Foundation to help TUSD students pay off their overdue lunch balances. You'd better get grooving! 8 p.m. Saturday, May 19. El Casino Ballroom, 437 E. 26th St. $10 regular, $20 VIP, $35 for a pair of VIP tickets. VIP tickets include reserved seating, exclusive access to one of the bars, 2-for-1 beers, 2-for-1 well drinks and a gift bag.
Fun in General
First Time Homebuyer Workshop
. OK, hear us out. This might not be the most rip-roarin' fun event on our list, but it's pretty cool. Buying a house can be confusing! So can fixing your credit score, the whole mortgage process and everything else that comes along with it. This event will explain how to be payment-free for three months, and to be eligible for a free appraisal when you're ready to start your home-buying process. Whether you've been turned down for a mortgage, need help with your down payment or just need to ask a few questions, this is the space to go. With an open Q&A session, you're free to ask all the questions you were too embarrassed to ask before. The Tucson Real Estate and Mortgage Information Center hosts. 11 a.m. to 1 p.m. Saturday, May 19. 1640 E. River Road.
Zafusishan: New Works by Linda Cato
. The new YWCA exhibit features artwork by Linda Cato, a local artist who uses various mediums (mostly collage!) to explore the relationship between our inner landscape as humans and the outer, natural landscape we exist in. Cato, who is also an educator and activist, has also facilitated national public art events and helped implement visual arts programs at several Tucson schools. With this work ("Zaufishan is a blended Arabic/Farsi word that means "light spreader"), Cato contemplates the idea of inner light and hopes to ignite a conversation about the qualities and experiences that unite the entire living world. DJ Buttafly will be serving beats, and someone else will be serving light refreshments. 6 to 8 p.m. Friday, May 18. Frances McClelland Community Center, 525 N. Bonita Ave. Free.
What's on your mind? Kundalini Yoga with Sant Kaur
. Our minds are either operating in positive, negative or neutral mode, and sometimes it's easy to get stuck in the dumps. During these classes, practice meditations to help clear your subconscious, allowing yourself to find your inner peace, connect with your inner light and get back on the right track. On the way, you'll learn a little bit about the way you think, and how your mind and your thought processes can serve your soul. Each class also includes a Kundalini Yoga kriya (series of yoga moves) and a gong relaxation. Get ready to be. Just be. 10:30 a.m. Saturday, May 19 and May 26. Yoga4All Tucson, 500 N. Tucson Blvd., suite 180. $12 per class.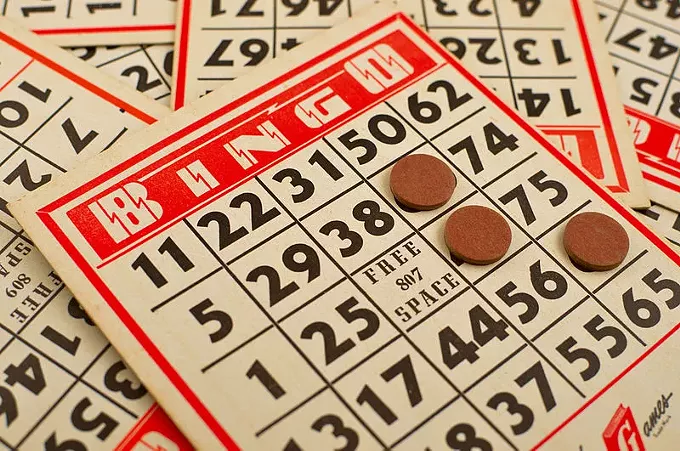 Bingo! At the Shrine!
There's nothing like the adrenaline rush of scoring a bingo, and hearing your voice reach entirely new volumes as you proclaim it to the world. Head over to the Sabbar Shrine Center, where you can play bingo, win money, eat, drink and be merry. They do this every Sunday, so it makes for a perfect "brace yourself, tomorrow's Monday" ritual. Better start warming up your vocal chords, so you can shout "BINGO" loudly enough, and your wrists, so you can play the game with all the necessary speed. 12:45 p.m. Sunday, May 20. Sabbar Shrine Center, 450 S. Tucson Blvd. $1 per sheet to play, and no entrance fee.
Nightcrawler

Froggy Fresh
is a dude out of time. Hailing from Em's home state, the Marshall Mathers EP has been in his tape deck for the last 18 years, easy. With basic ascending and descending synth prods and a sweet mid-'90s insistence on all shit funky fresh, including elaborate NBA disses and bad cartoon voices, Froggy's tunes would long-ago be played out save his horror-flick imagination. Getting no attention as a rapper until he turned comedic, Frog is six-years deep into the spoof game, with viral YouTube vids galore. He's rescued a "puppy" in a box, turned Freddy Krueger, and slipped into some "Good Guy Shoes" that channel Chucky's evil spirit. And yes when things finally get real, he rhymes, "pain and rain." Froggy Fresh feels like the persona an honor student coined for his high-school recording class; it's pretty terrible, but Frog's listenable somehow for trying his best and living out his dream. Tuesday, May 22. 191 Toole, 191 E. Toole Ave. Doors at 7 p.m. All ages. $15-$50. —B.S. Eliot
Allison Iraheta
recordings are one part woman, one part robot. In the post-Gaga, post-
American Idol
world, she enlists repetitive, Tommy gun-fast samples and masking vocoders to capture the experiences of a modern young woman—alienated, sex-crazed and isolated by technology. Her maddening insistence on encrypting a strong, perfectly listenable voice beneath layers of scratchy noise and deep house bass reads like a desperate warning, "I'd do anything at all—anything for contact." Iraheta's music is challenging, not just because of exaggerated, inhuman arrangements, but with the visceral obsessions she's channeling. She's the PJ Harvey for this generation, her repellant vision fully realized, her singsong melodies oddly infectious. There's no way to passively enjoy this music—the only catharsis is dance, metaphorical or literal. With Infinite Souls, Miss Olivia and the Interlopers on Thursday, May 17. The Flycatcher, 340 E Sixth St. Doors at 9 p.m. 21+. Free. —B.S. Eliot
The Gloomies
pen soundtracks to take drugs with lovers. Tunes like "LSD" hit sweetly with a deep repetitive bass, liquid, psych-ready guitars and verb'd-out vocals offering up lines like: "You've got me now, both windows down/We'll drive around till time slows down." Its melancholy affect is done well, a moment of climactic beauty mourned as soon as it happens because it may never come again. We hate that in life but we love it in song. The surf-rock jangle allows one to imagine cool Pacific waves, only to be sucked underwater by high, mournful vocals. Its sound suggests aptly named band have survived much psychedelic wonder and repeated listens to Syd-era Floyd, and now struggle with the daily grind and getting older. The oddly distant, matter-of-fact delivery of lines like, "I lost you in the back of my good friend's truck" offer emotionally resonant postscripts to youthful anthems like Spoon's "That's the Way We Get By." So good thing Tucson's Mute Swan is on the bill too. With Cullen Omori and Mute Swan. 191 Toole. Doors at 7 p.m. 21+. $10-$12. —B.S. Eliot