Thanks to the legalization of marijuana across various states, perception isn't the only thing that's changing. New state of the art technology allows for optimal control, allowing Master Growers to produce cannabis with specific medical benefits and effects. Want to have deep conversations with friends? Run a 5k? Give a presentation to the board? Enjoy more connected down-time with your kids? There are strains for that. With this newfound technology also comes a better understanding of this powerful plant's constituents. Cannabis used to come unlabeled in a ziploc bag, but companies like PuraEarth have elevated the playing field by subjecting all of their products to multiple state lab tests and proudly publishes the results for patients. Effectively, remedying the "grey area" with cannabis. Producing medicine patients can trust, that they know is safe. PuraEarth's transparency extends further than testing. Patients can reference the education tab on their website for more information, including how to obtain a medical marijuana patient card.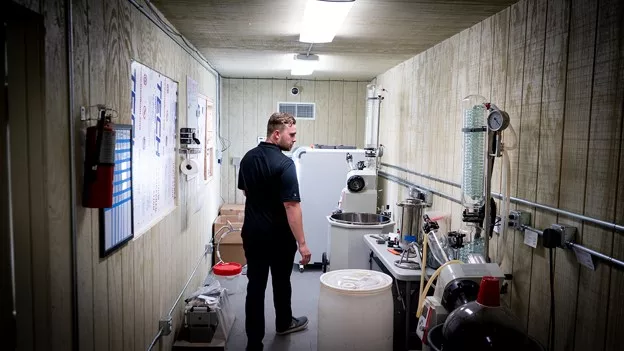 Modern-day marijuana patients are able to combine in-depth information with a desired effect, and unleash a plethora of experiences. Sure, this may bring back images of the '70s and '80s "Just Say No" days of anti-pot propaganda, where the plant is misunderstood and stigmatized for encouraging slacker behavior. The old slang about cannabis is changing, and for good reason. Some companies are even encouraging cannabis use at work. Take Flowhub for instance, a Colorado-based software company, who allows employees to consume edibles, juices, and sodas that contain THC. In an interview with CNN, Flowhub founder Kyle Sherman said, "Our philosophy at Flowhub is to get s*** done, If [cannabis] helps our employees get work done, then we don't care if they consume at work."



Modern, forward-thinking companies aren't the only ones opening up to cannabis use. UltraMarathoner, Carolyn Ford, says cannabis consumption makes her 100+ mile training sessions more bearable. "Running while stoned is therapeutic" Ford says, "It helps me concentrate on small movements of my body." Carolyn Ford isn't the only athlete talking about cannabis. Former Philadelphia Flyers left wing, Riley Cote, said his hockey career was like "getting punched in the face for a living," and he found unmatched pain relief with cannabis. After retiring from professional hockey in 2010, Cote founded the Hemp Heals Foundation, an organization focused on sustainable agriculture and holistic health through cannabis.



As with all things in life, cannabis is best consumed in moderation. Hal Gibbs, Founder and President of PuraEarth, a cutting edge cannabis concentrates company based in Phoenix, recommends patients start with 1-2 puffs of the Uncut vape cartridge for optimum motivation. "Our vapes are great because patients can easily take small and controlled micro-doses. Pura patients don't worry about wasting medicine, like they might after packing a full bowl or rolling a joint. On top of that, nicotine vapes are becoming increasingly common, so patients are not at risk of standing out with our Uncut vape cartridge product line. There is also no marijuana smell so the (vape) pens are incredibly discrete," Gibbs said. "We encourage our patients to live a life that is fueled by cannabis, with the right combination of knowledge and dose, cannabis can be the spark that lights the flames of success."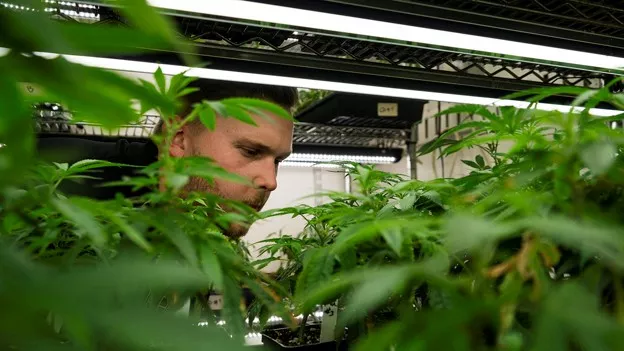 Starting in April of 2018, PuraEarth began their "Puradise" campaign, a movement that encourages it's cannabis patients to live enriched lives with passion and confidence. "Cannabis makes the greens greener and the blues bluer, and releases our patients from the burden of their ailment. I think everyone can benefit from a cannabis lifestyle."


PuraEarth premium products can be found at the following dispensaries spanning the greater Tucson area:
The Prime Leaf
4220 E Speedway Blvd
Tucson, AZ 85712

Botanica
6205 N Travel Center Dr
Tucson, AZ 85741

Green Halo
7710 S Wilmot Rd.
Tucson, AZ 85706

Hana Green Valley
1732 W Duval Commerce Point Pl
Green Valley, AZ 85614