Your
Weekly
guide to keeping busy in the Old Pueblo.
Earth Day

Buffalo Exchange $1 Day Sale
. In honor of Earth Day, Buffalo Exchange is hosting this event to turn the tide on plastic pollution. Bring your own bag (you know, preferably not a plastic one), make a purchase (or two or three) from a selection of $1 clothing and know that all the proceeds from the $1 clothing sales will go to the 5Gyres Institute. 5Gyres conducts research on ocean plastic pollutions and runs outreach and education programs on how to properly dispose of plastics. You deserve a shopping spree anyway—might as well go on one for a good cause. 10 a.m. to 8 p.m. Saturday, April 21. At all Buffalo Exchange locations, excluding outlets! The Tucson location's address is 2001 E. Speedway Blvd.
Party for the Planet–Bike to the Zoo
. What better way to celebrate the Earth and everything on it than by heading to the zoo for an afternoon of displays on conservation and activities involving bees, seed bombs and plenty of animals? And what better way to show the Earth how much you love it than to ride your bike instead of driving? More than 100 zoos and aquariums across the United States are participating in 12th annual Party for the Planet, during which anyone who bikes to the zoo and shows their bicycle at the front gate gets in for free until 3 p.m. 9 a.m. to 3 p.m. Crafts and activities from 9 to 11:30 a.m. Sunday, April 22. Reid Park Zoo, 3400 Zoo Court. Free for bikers, but otherwise $10.50 adults, $8.50 seniors 62 and up and $6.50 for kids 2 to 14.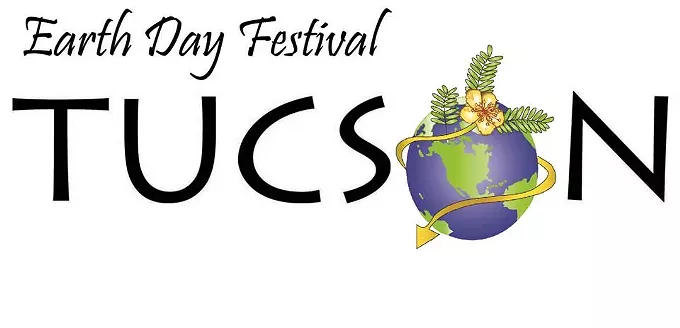 Tucson Earth Day Festival
. It's been 23 years since the first Tucson Earth Day Festival, but the simple, beautiful core of the event hasn't changed much: It's a celebration of the environment and a chance to make sure we're doing our part to help it. Exhibitors will provide info on wildlife and soil conservation, alternate modes of transportation, renewable energy, pollution prevention, waste reduction and other ways to keep an eye out for Mother Nature. 10 a.m. to 2 p.m. Saturday, April 21. Children's Museum Tucson, 200 S. Sixth Ave. Free.
Art
John Nieto: American Icon
. It's been more than two decades since John Nieto, the artist known for his fauvist depictions of the Native American images and themes, has displayed his work in Tucson. And now his work is coming, including his very first painting of a wildcat, done especially for this show. (Bear down!) The painting will be auctioned off live at 11:30 a.m. Nieto himself can't attend due to health restrictions, but his son Anaya, president of the family art business, will be there. 11 a.m. to 2 p.m. Sunday, April 22. Madaras Gallery, 3035 N. Swan Road. Free.
We are human at Ventana Gallery
. Roche Tissue Diagnostics has an ongoing collaboration with SAACA to feature a community gallery on RTD's Oro Valley campus. It displays the work of dozens of local artists, plus an Employee Gallery Exhibition with artwork by more than 50 company employees. This month, employee Darlene Buhrow is showcasing a new exhibit: a series of black and white photographs of her colleagues which challenge viewers to cast aside their biases and look at others in a new light. The subjects of the photographs each shared five things about themselves, and viewers are encouraged to guess which list goes with which photograph. Two weeks before the show closes, the photographs and lists will be paired up. Opening reception 5 to 7 p.m. on Thursday, April 19 with refreshments and live music. The gallery is open to the public by appointment (48 hours in advance) 9 a.m. to 4 p.m. Monday through Friday and 11 a.m. to 2 p.m. on the first and third Saturdays of each month. Roche Tissue Diagnostics, 1910 E. Innovation Park Drive. Free.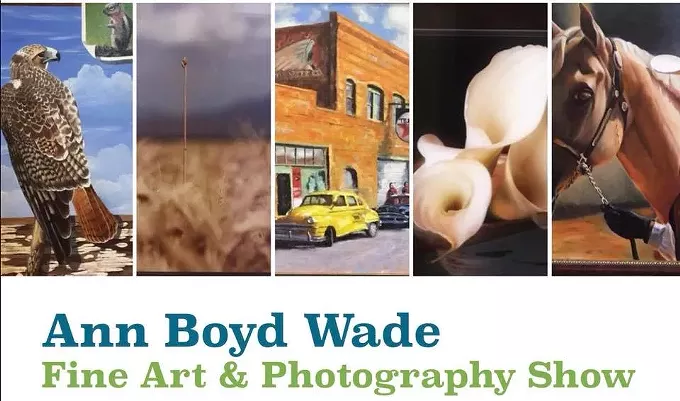 35th Annual Ann Boyd Wade Fine Art & Photography Show
. If you're jonesin' for a Willcox visit, the perfect excuse is to head up for an art show! Jeff Valdez and Earl Goolsby will perform, Keeling Schaefer and Aridus wineries will provide wine tastings, refreshments will be served, a $500 Visa gift card will be raffled off, and you'll see plenty of artist demonstrations and beautiful masterpieces. Friday, April 20 through Sunday, April 22. Artists reception 5 to 7 p.m. on Friday. Willcox Community Center, 312 W. Stewart. Free entry.
Theater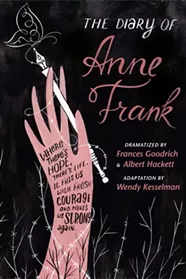 The Diary of Anne Frank
. If you haven't seen this play put on before, buckle up for an emotional roller coaster that brings Anne Frank, her aspirations, her personality and her family to life before your eyes. And if you have seen it before, you haven't seen it like this. Arizona Theatre Company is putting on the Tony Award-winning version of the show written by Goodrich and Hackett, the Broadway playwrights behind
Father of the Bride
and
Seven Brides for Seven Brothers
, and co-writers of
It's a Wonderful Life
. Their version was adapted by Wendy Kesselman in the '90s to incorporate newly discovered writings from Frank's diary, as well as accounts by survivors. David Ira Goldstein directs and Anna Lentz stars as Anne Frank. Preview shows at 7, 7:30 or 8 p.m. Saturday, April 21 through Thursday, April 26. Show Friday, April 27 through Saturday, May 12, with 2 p.m. matinees on Sundays. Temple of Music and Art, 330 S. Scott Ave. Preview shows $25 to $45. Full shows $41 to $63.
Finding Neverland
. "When the first baby laughed for the first time, its laugh broke into a thousand pieces, and they all went skipping about, and that was the beginning of fairies." It's hard to believe that playwright and novelist J.M. Barrie, the guy behind
Peter Pan
, ever had writer's block when he's the guy behind lines like that. But (as anyone with writer's block right now will be happy to hear), he was struggling to find inspiration until he met a widowed mother and her four sons. As he got to know them, his heart filled with mirth and pixie dust, he sat down at the typewriter and BOOM, he wrote
Peter Pan
. This musical tells that story, and it tells it beautifully. Tuesday, April 24 to Sunday, April 29. $19 to $85+
Mr. Goldberg's Prodigal Son
. Like any good family gathering, the one in this show by playwright John W. Lowell has three generations, too much food and one son who seems to have showed up for no other reason that to ruin the whole thing. This comedy will have you laughing, and, on another level, it will have you smiling, as it offers some sweet reminders of what it means to be a big, happy, imperfect family. This is the southwest premiere of the show! Tuesday, April 24 to Sunday, May 6, with shows at 7:30 p.m. every day (except Sunday, April 29) through Tuesday, May 1. There are 3 p.m. matinees on Sunday, April 29 and Sunday, May 6. Invisible Theatre, 1400 N. First Ave. $34 GA.
The Fishers Wish
. Leave it to Flam Chen, Tucson's own pyrotechnic theater company, to put together a show that features media artwork, a mix by a local DJ, aerial performances, fire dancing and a giant, glowing fish. This isn't the sort of thing that can be described in a calendar blurb—you're just going to have to go see this one for yourself. (And enjoy the food from Westbound and Jozarelli Italian food truck.) Doors open at 7 p.m. with a performance by Aztral Folk. Shows at 8 p.m. Thursday, April 19 through Friday, April 20 and Thursday, April 26 through Saturday, April 28. Mercado San Augustin Annex, 267 Avenida del Convento. $25, or $45 for two tickets. $10 for kids. A limited number of VIP tickets are also available for $50, or $75 for two.
Learn Something New
April Aerial Intensive with Aurelia
. AAA is good to have when your car breaks down, and the batteries power some remotes, but this AAA is going to be much more fun and exciting than either of these things. Aurelia is an aerialist and musician who performed at the 2017 All Souls Procession Grand Finale, and is stopping through Tucson while on break from a tour with her folk band. Learn about everything from proper breathing to how to train your flexibility on Sundays, or if you're a slightly more advanced aerialist, check out the Monday workshops for some work on transitioning and developing your own style. There are two more sessions of each, on April 22, 23, 29 and 30. 6 p.m. on Sundays and 7 p.m. on Mondays. Mercado Annex, 267 Avenida Del Convento. $45 per session.
Astronomy Festival
. The Tucson Amateur Astronomy Association is at it again, with another opportunity to look at planets, star clusters, nebulae, double stars and all sorts of other cool space stuff. Since this festival starts during the daytime, they'll also feature interactive exhibits so you and your whole family can learn more about astronomy. AND you can look at the sun safely using the club's solar telescopes. They'll also help you set up your own telescope if you bring one. 3 to 9 p.m. Sunday, April 22. Brandi Fenton Memorial Park, 3482 E. River Road. Free.
Turquoise Trail Walking Tour
. Did you know that the Turquoise Trail winds more than two miles through the heart of downtown? Check it out on this docent-led walking tour, where you can learn about Tucson's history and see some of the best architecture around. Afterwards, you're welcome to eat lunch with the other tour members or to enjoy a meal on your own. 10 a.m. to 12:30 p.m. Saturday, April 21. Starts at 196 N. Court Ave. $10 for Tucson Presidio members, $15 for nonmembers.
Fun in General
Pima County Fair
. Mirror, mirror, on the wall, what's the fairest fair of all? Our own Pima County Fair, of course! Is it because of the pig races? The Budweiser Clydesdales? The Beerfest? Maybe it's the chance to get free admission until noon with three cans of unopened food on Sundays. Or is it the AC/DC tribute, the truly impressive juggling or the large stock auction? There's something for everyone at the Pima County Fair, so really, you're the judge of what makes it all so special. Thursday, April 19 through Sunday, April 29. Gates open at 1 p.m. and carnival begins at 3 p.m. Monday through Friday. Gates open at 10 a.m. and carnival begins at 11 a.m. Saturday and Sunday. Pima County Fairgrounds, 11300 S. Houghton Road. $9 GA, $5 youth 6 to 10, $5 military, free for kids 5 and under. Parking is 5 bucks.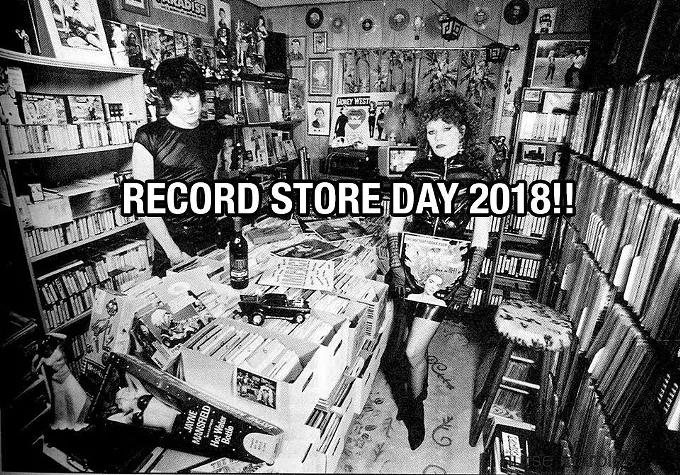 Record Store Day 2018
. Not only is it Record Store Day, which is celebrated by record stores all over the place, but it's also Wooden Tooth Records' third anniversary, and they're putting out a bunch of exclusive releases to celebrate. In addition, they'll also be putting out a ton of amazing used records for the first time. Wooden Tooth really is a friend to the community, so this is like going to a birthday party for a friend. Except it's better, because instead of buying your friend something, you get to treat yourself with a new vinyl. 8 a.m. Saturday April 21. Wooden Tooth Records, 416 E. Seventh St. Free entry.
Enchanted Nights at Yume Japanese Gardens
. There's nothing quite so peaceful and charming as an afternoon at a Japanese garden. Except, perhaps, an evening at a Japanese garden. We're talking the soft glow of lantern light, the gentle lilt of a bamboo flute melody and the whole tranquil scene being reflected in the mirror of the lily pond. It's enchantment on a whole new level. 6:30 to 8:30 p.m. Thursday, April 19 through Sunday, April 22. Yume Japanese Gardens, 2130 N. Alvernon Way. $15.
Cultivate Tucson
. If you're not already privy, Cultivate Tucson is a collective that puts together pop-ups featuring local artists, nonprofits and small businesses to help them grow, and gives the rest of us a convenient way to shop local. Pick up everything from fine clothing to artisan food to jewelry to art, and everything in between and beyond. And there's plenty to eat too, with everything from Geronimo's Revenge Food Truck to Purple Tree Organic Acai Blends. A portion of proceeds will be donated to Tucson Youth Development, so you can shop good and feel even better. 10 a.m. to 5 p.m., with early bird hours from 8 to 10 a.m. Saturday, April 21. The Chicago Store, 130 E. Congress St. Free and open to the public, but no dogs please!