Your
Weekly
guide to keeping busy in the Old Pueblo.
Festivals

Old Pueblo Playwrights New Play Festival
. Have you ever written a play? If you have, you know it's not easy, and if you haven't, you can probably guess that it's not easy. Take this opportunity to give some props to local playwrights while also enjoying their work. With six original plays showing over four days, you'll see big plays, small plays, some the size of your head, with titles as relatable as "Dirty Laundry" and "The Stuff in the Garage" and as intriguing as "Kitchen, Spaceship, Chinese Restaurant." Thursday, April 12 through Monday, April 16, with plays showing at 7 p.m. Thursday through Saturday and 7 p.m. on Sunday. Temple of Music & Art, 330 S. Scott Ave. $7 per day or $21 for an all-festival pass. Day passes available at the door, both available online.
Marana Bluegrass & Acoustic Music Festival
. Isn't it beautiful how sometimes a whole can be greater than the sum of its parts? Like two people falling in love, or when paints come together on a canvas to create a gorgeous work of art, or when you combine "blue" and "grass." At Marana's festival, they'll be highlighting tons of local artists (such as The Sonoran Dogs, the Dust Devils and the Heather "Lil Mama" Hardy Band) throughout the festival, particularly in the free singer-songwriter showcase on Friday. Chris Jones and the Night Drivers, a bluegrass band that does a combination of only the best covers and original songs, will serve as the headliner. The venue at Gladden Farms Community Park includes lots to do for families and kids as well, such as sports fields, a playground area, a Ramada with a grill and a picnic area. 4 p.m. on Friday, April 13, 10:45 a.m. on Saturday, April 14 and 9:45 a.m. on Sunday, April 15. Gladden Farms Community Park, 12205 N. Tangerine Farms Road. $30 for a weekend pass, $20 for a pass to the Saturday or Sunday shows and free for the Friday concert. Kids 12 and under are free with a paid adult.

35th Annual Tucson Poetry Festival
. Hard to believe that Tucson and its poetry festival are already on their jade anniversary. (Everyone knows 35 is the jade anniversary.) This year's theme is "Poetry in Action." Celebrate with a treasure trove of events, including a kickoff reading with Tere' Fowler Chapman, Isaac Kirkman and youth poets from Spoken Futures. Also on the docket: A youth-only poetry workshop, a "Poetry as Resistance" workshop led by Fowler-Chapman and a workshop on "Occult and Freeing the Verse Through Archetype Using Astrology and Tarot" with Kirkman. The festival kicks off at 6:30 p.m. on Thursday, April 12 and continues through Saturday, April 14 at Steinfeld Warehouse, 101 W. Sixth St., with workshops and readings at various times. Free.
Fest on Fourth
. To gear up for the big event in May, the folks at the Tucson Folk Festival are throwing this outdoor music bash on Fourth Ave. with four stages at Magpie's, BOCA Tacos y Tequila, Taggerty Plaza and Lindy's on Fourth. Then, stay tuned for the acoustic lottery, in which 16 musicians will come together to create four brand new bands just for the night. Saturday, April 14 with Fest on Fourth from 6 to 9 p.m. and acoustic lottery from 9 p.m. to midnight. Various locations downtown and then at the Flycatcher, 340 E. Sixth St. $5 for acoustic lottery, with proceeds benefitting the Tucson Folk Festival.
Bicycles
GABA Spring Bike Swap
. At the Greater Arizona Bicycling Association, Inc. their motto is "where cycling is more than just riding a bike." These are people who celebrate the activity they love and the group of friends they've made doing it in equal parts. In keeping with this spirit of community, they like to throw the largest bicycle swap in the Southwest biannually, attracting more than 5,000 attendees and dozens of vendors. Head on down to sell or buy bikes and bicycle parts from others in the community. Even if you just have one bike you want to sell, feel free to bring it down, slap a price on it and walk it around the event (though if you've got more to sell, hopefully you've already reserved a vendor space). 7 a.m. to 2 p.m. Sunday, April 15. 311 E. Seventh St. Free entry.
Bike to the Farmers Market
. As if riding your bike into a land of locally roasted coffee, homegrown produce and all sorts of other delicious food and drink wasn't rewarding enough, this event makes the whole experience even better. Head over to Rillito Park for the kickoff of Heirloom Farmers Markets' summer hours and enjoy live entertainment, family-friendly activities and lots of free stuff. (Mention how far you rode your bike to get a free cup of iced tea from Transit Tea Company). Once you're all fueled up, and if you're in the mood, head out to explore The Loop, in all its 131 miles of recently-completed glory. The market will also have a free, secure bike valet so you can explore the vendor selections with ease. 8 a.m. to noon. Sunday, April 15. Rillito Park Food Pavilion, 4502 N. First Ave. Free entry.
Tour de Cookie
. Even without knowing anything about this event, you've got to admit that something called "Tour de Cookie" is at least worth a try. The Rotary Club of Marana is hosting this fundraising event for the second time, and the focus is on the fuel. Everyone is invited to bike a 30-mile stretch along the Santa Cruz River bike path, where twelve community organizations will be stationed to provide cookies for riders along the way. It's not a race, and you don't even have to do the whole thing—it's just a fundraiser with a serious emphasis on "fun." (It's too bad the word "cookie" is nowhere to be found within "fundraiser," but cookies and fun are more or less synonymous.) 8 a.m. to noon Saturday, April 14. The course begins at Rillito River Park, but check out the course map on the event website and feel free to start anywhere along it. $40.
Music
Andrei Ionita, Cello
. The Arizona Friends of Chamber Music website summed it up best when they said this Romanian musician has a last name with diacriticals we don't have access to, and a talent most of us don't have access to either. Some of his distinctions include first prize at the 2015 International Tchaikovsky competition, being named a BBC New Generation Artist in 2016 and receiving prizes at the ARD Feuermann and Khachaturian competitions. At this program, hear him play Locatelli's Cello Sonata in D Major; Stravinsky's Suite Italienne; Bach's Solo Cello Suite No. 2 in D Minor, BWV 1008; and Shostakovich's Cello Sonata in D Minor, Op. 40. 3 p.m. Sunday, April 15. Leo Rich Theater, 260 S. Church Ave.
Tucson Masterworks Chorale Spring Concert
. Arizona's premier community chorus is now in its 66th season, and some of the group members have been with the group for decades. This year, they've got just the spring concert to showcase all those years they've spent practicing. Great Mass in C Minor is the last musical setting of the mass composed by Mozart, and it's a doozy. Scored for two soprano soloists, a tenor, a base, a double chorus and a big 'ol orchestra, it's gorgeous even though it was never quite finished. 4 p.m. Sunday, April 15. Saints Peter and Paul Catholic Church, 1946 E. Lee St. $18.
Hotel Congress Spring Concert Series
. Outdoor concerts at Hotel Congress are always pretty dreamy. There's twinkly lights everywhere, and you can wander freely from inside to outside, checking out all the old show posters on the walls of the lobby, ordering drinks ($4 Dos Equis!) and eating at the Cup Café. The third annual spring concert series runs through May 12, and this weekend they've got the Luminaries and Bill Sedlmayr playing on Friday and Miss Olivia and the Interlopers and Birds and Arrows playing Saturday. Spring has sprung and songs are being sung! 7 p.m. Friday, April 13 and Saturday, April 14. Hotel Congress plaza, 311 E. Congress St. Free.
UA Events
Spring Fling
. If "Spring Fling" is bringing to mind middle school dances in the cafeteria, you've got the wrong idea. THIS spring fling is the biggest student-run carnival in the nation, and the dozens of rides, 20+ food booths and endless entertainment attracts more than 32,000 guests annually. The whole thing is planned and organized by eight student directors who work year-round to make it all work, and now they're ready for you. This year they've instituted a clear bag policy, so make sure you check out all the rules on their website. 4 p.m. to 11 p.m. on Friday, April 13, 11 a.m. to 11 p.m. on Saturday, April 14 and 11 a.m. to 6 p.m. on Sunday, April 15. Admission closes one hour prior to closing time. $5 admission. $5 for 10 tickets, $10 for 20 tickets and $20 for 40 tickets. Unlimited ride wristbands are available for $30 on Friday and Sunday. Free admission with military ID, active alum ID or any student ID. There are also various promotions throughout the weekend, including $5 off wristbands on Friday with the donation of four items to the Community Food Bank.
Trevor Noah
. Trevor Noah is coming! The first South African comedian to appear on both The Late Show with David Letterman and the Tonight Show with Jay Leno is best known for hosting Comedy Central's The Daily Show. As for his comedy? He's got a fascinating background (he speaks more than half a dozen languages, once had a bit role in a South African soap opera and is currently writing his second book), but his main goal is to make people laugh, and he's great at it. 7 p.m. and 10 p.m. on Saturday, April 14. Centennial Hall, 1020 E. University Blvd. $54 to $225+.
Earth Month at the Biosphere 2
. The Biosphere 2 continues to celebrate its muse this weekend with another set of activities and programs especially for Earth Month. The Flaundrau Science Center is hosting an Earth Science Discovery program, the Marine Awareness and Conservation Society (MACS) will be around, and you can watch an invertebrate release in the Biosphere 2's own ocean. Hooray Earth! 10 a.m. to 3 p.m. Saturday, April 14. Biosphere 2, 32450 S. Biosphere Road. Oracle. $20 adults, $13 kids ages 6 to 12, $18 seniors.
19th Annual Pima County Master Gardener Home Garden Tour
. Did you know the UA has a master gardener program? Four of the program's graduates are going to show you the gardens they created using their garden mastery, and discuss topics ranging from utilizing rain water to gardening in small spaces to raising chickens in an urban environment. And each garden will have a plant list available both onsite and online! 9 a.m. to 3 p.m. Saturday, April 14. Pima County Cooperative Extension, 4210 N. Campbell Ave. Tickets are $20 online or on-location the day of the event, or $15 at select locations throughout town.
Museums and Education
Art After Dark at the Children's Museum
. It's the second Saturday of the month, which means the Children's Museum of Tucson's FREE after-hours program is back! This month, the museum is partnering with Ben's Bells Project and Jam to Grow to offer hands on activities and demonstrations to the tots of Tucson. The collaborations are designed to highlight all of the museum's offerings, and will leave you wanting to come back during daytime hours. 5:30 to 8 p.m. Saturday, April 14. Children's Museum of Tucson, 200 S. Sixth Ave.
MOCA Local Genius Awards Gala 2018
. The idea that we get to live in the same world as some geniuses is pretty cool. And how extra cool is it that we get to live with some of the geniuses that live right here in Tucson? This year, MOCA is honoring Carol A. Barnes, a Regents' Professor of Psychology, Neurology and Neuroscience at UA; Thomas Grogan, founder of Ventana Medical Systems, Inc. and professor of pathology at the UA's College of Medicine; and Susan Stryker, an author, filmmaker and theorist and professor who directs the institute for LGBT studies at UA and founded the UA's transgender studies initiative. Join the museum in paying tribute in this night of dinner, dancing, live performances and a fabulous auction. 6 p.m. to midnight, Saturday, April 14. Museum of Contemporary Art, 265 S. Church Ave. $275 individual tickets, $175 of which is tax deductible.
An Evening With Noam Chomsky
. Noam Chomsky, one of the most renowned scholars in modern history, is delivering his talk "American Exceptionalism: Reconsidered" to the public. In it, the expert on everything from linguistics to politics to mass media will talk about some of the ways American culture is set apart from the rest of the world, including in its attitude toward guns. Chomsky became a professor at UA in fall of last year after 62 years at the Massachusetts Institute of Technology, and has traveled the world to give talks for more than four decades. 7 p.m. Friday, April 13. Joel D. Valdez Main Library, 101 N. Stone Ave. Free.
Fun in General
Drop it like it's Hatha with Amber Ana and DJ Elektra Tek
. There's nothing that will motivate you through a 75-minute energizing flow yoga workout like your favorite hip hop and reggae tunes. Except maybe the prospect of even more live music, food and $1 off your first draft beer after the session is over. This class is good for yogis of all levels, even people who have never heard the word yogi before. Just bring a mat, some water and whatever tools you use to help you hit poses correctly, and enjoy this evening in the Tucson Hop Shop courtyard. 5:30 to 6:45 p.m. Saturday, April 14. Tucson Hop Shop, 3230 N. Dodge Blvd. $17.89 resale or $23.16 at the door.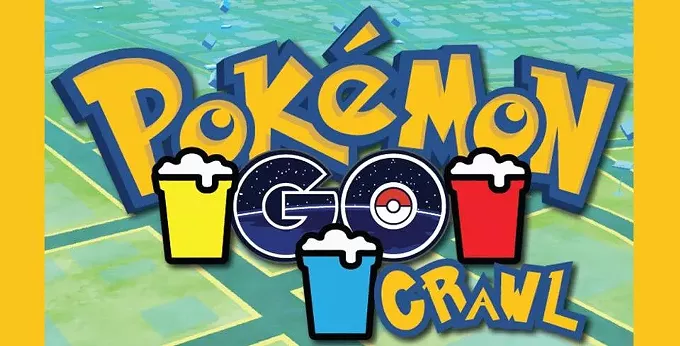 Pokecrawl Pokémon Go Bar Crawl
. If you want to be the very best, like no one ever was, then you probably already play Pokémon Go. But maybe you've hit a wall, or maybe you're feeling uninspired. Our suggestion? Relax a little bit, and combine the hard work of Pokémon hunting with the laid-back adventure of going on a bar crawl downtown. Tickets include a wristband for food and drink specials, raffle prizes, giveaways and a ticket into the costume contest. Tickets don't include any guarantees about catching Pokémon, though, so you'd better come ready to play. 3 to 10 p.m. Saturday, April 14. Downtown Tucson, location TBA. $15.
Drunk Drag Queen Storytellers 2
. Still kicking yourself for missing the first Drunk Drag Queen Storytellers event, something that truly seemed like a once-in-a-lifetime chance? Turns out it's at least twice in a lifetime! Head over to Welcome Diner for a night of food, booze and storytelling from some of the best storytellers in town. It's not exactly wholesome, but it is exactly where you want to be on a Thursday night. 10 p.m. Thursday, April 12. Welcome Diner Tucson, 902 E. Broadway Blvd. $12.
Nightcrawler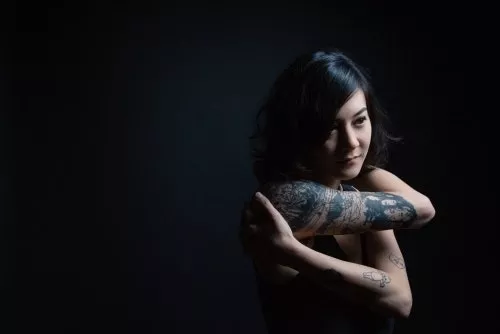 Japanese Breakfast
. Five years ago, Michelle Zauner, singer/songwriter of indie stalwarts Little Big League, returned home to Eugene, Oregon, to look after her mom, who was diagnosed with cancer. Soon rose her plucky "self-healing, meditative" bedroom pop and her project Japanese Breakfast. Expansive instrumentation underscores soulful, bell-like vocals. Recalls mid-period Yo La Tengo, which is all the more impressive since this is solo Zauner. On her sophomore album,
Soft Sounds from Another Planet
, Zauner pens her most deeply personal songs, finding hard-won answers to tough questions while cosmic synth-scapes swirl about. "I want you and you want something more beautiful," she concludes in one tune. With the open-road ache of Aimee Mann and the back-porch lonesomeness of Mazzy Starr, Zauner hits a hyper-alienated, all-enveloping sound, even as it shoots you through with hard-sparkle guitars. With Snail Mail on Friday, April 13. 191 Toole. Doors at 8 p.m. $12-$15, 21+. —B.S. Eliot
Yamantaka//Sonic Titan
thrive on the back-and-forth tension that rises from pushing boundaries and straddling cultural lines. Composed of Asian-Canadians, and split between a performance art troupe and traveling rock band, Y//ST blends tribal chants with dirty guitar overdrives and deep, resonant drums and bass. This is post-Talking Heads world dance, and it single-handedly remedies the lack of organic sounds in current EDM by juxtaposing women-centered mojo atop masculine rock. Killer! This uneasy blend results in a satisfying aural yin-yang, that's intellectually and sexually challenging. With their first work, 33, Y//ST incorporated elements of Noh Japanese theatre and James Chance-y no wave to create an epic drag-rock opera. They credit their projectionist as a member of the band (!) and the psychedelic visions that accompany their often indecipherable but emotionally heartfelt words inspire both prayer and, yes, fucking. Works like how religion should. With Zig Zags on Saturday, April 14. Club Congress, 311 E. Congress. 7 p.m. $10. 16+. —B.S. Eliot
The War on Drugs
. Even with this year's Grammy for Best Rock album, The War on Drugs continue to be tossed off as mere regurgitators of '80s post-punk and pop. But to dismiss Drugs as a mediocre redux is to lazily overlook nuances with which they augment and re-vitalize. Singer/songwriter Adam Granduciel has a warm, melancholy voice that recalls Ian Broudie from the Lightning Seeds or that limp-handshake guy from the Railway Children (or even Don Henley at his best), and musically his sweet drone and shoegaze hum adds a heady sense of nostalgia that might or might not be your own. Granduciel's real songwriterly gift is how he turns over classic pop melodies like a well-worn worry stone in his hand—dude can stretch songs into something bigger, wider, taller. At times, WoD captures the essential yearning of long-highway drives through American nights, where the music tugs and yanks at the most bittersweet of memories and childhood recalls. Listen close, man. With Califone on Tuesday, April 17. Rialto Theatre, 318 E. Congress. Doors at 7 p.m. All ages. $34-$45. —B.S. Eliot
Respect the Underground presents Terrorist Angel Babies from Neptune
. Respect the Underground (RTU) promotes indie hip-hop to help local flava to capture regional, sometimes national ears. Their 520 basecamp is Tucson's mighty Loudhouse, which this week showcases Phoenix's gleefully obnoxious Terrorist Angel Babies from Neptune. Picture three cartoony white dudes weaned on Em, more goofy than gangsta, dominating the mic with tales of tea-bagging, drunk driving and numbskull shit-cannery. Under-chorus samples are psychobilly-paced and ear-bending cracky. And everything's spat at 11, rapid-fire like the side-effect warnings on big Pharma ads. This is "Brass Monkey" for the 21st century, a lethal and exhausting buzz of grape drank and bathtub speed. The Angel Babies are an almost-pleasurable punch to the dome, a nonsensical barrage of post-Bradley Nolan "I ain't getting out of bed today" jack-assery. With Trap House on Saturday, April 14. At The Loudhouse, 915 W. Prince Road. 8 p.m. 21+. Call 520-393-3598 for more info. —B.S. Eliot