(Four if you count bloat, and five if you count bliss.)
The Brews

The guys over at Sentinel Peak are bringing their Salida del Sol Amber beer, which is like a desert sunset in beer form, both because of its warm color and the way drinking it melts away the stresses of the day into the cool stillness of the evening. Equal parts smooth and spicy, it's their most popular brew by far.
"If we brew five days a week, we brew that one four days a week, just to keep up with demand across the state," said Sentinel Peak co-owner Jeremy Hilderbrand.
Whether you've admitted it to yourself yet or not, temperatures are starting to creep up, but Sentinel Peak's crisp, light and local (some of the brew's wheat grains are grown over in Marana) Heatwave Hefeweizen will keep you cool.
With a repertory of beers including "Señorwheata" and "Oats, Oats Baby," the owners of Dillinger Brewing (all UA alumni!) knew they had to come to Baja Beer Fest prepared. So they've got the Boatshoes Hazy IPA, their entry into the festival's IPA competition, judged by the Tucson Homebrew Club, and named for their old college kicks that they still wear when they're brewing.
Their second new offering is "The Notorious ESB." The "ESB" stands for "Extra Special Bitter," and the mild, malty brew is a part of Dillinger's series of traditional beers. Said co-founder Aaron Long, "I mean, I think everyone likes old-school rap."
And that's just the tip of the iceberg. A full list of the beers available from the festivals' 40+ vendors can be found
here
.
The Bites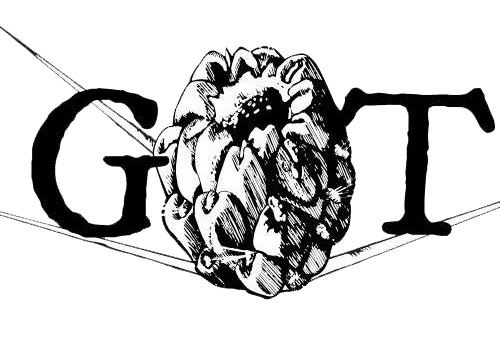 Reps from the Gastronomic Union of Tucson will be present — four teams worth of them. Chefs from all over town teamed up to put together a collection of beer-friendly menus.
Team 1, made up of Fresco Pizzeria's Mat Cable, The Carriage House's Devon Sanner, Kingfisher's Jim Murphy and Tanque Verde Guest Ranch's Janet Jones, is serving up a whole host of flavors. Heatwave Hefe Currywurst, hopped up beerBQ chicken, beer-braised greens with Dunkel-cured bacon and Low Down Dirty Rice will make sure your stomach isn't full of just bubbles.
Team 2, with Culinary Graduate Food Truck and Dante's Fire's Ken Foy, Mercenary Chef's Max Provost, Dante's Fire's Drew Burk, Big Daddy's Kitchen's Lindon Reilly and Fresco Pizzeria's Daniel Padilla, also has a powerhouse lineup. Stout pretzel bread sticks with beer mustard dip, grilled candied bacon jalapeño poppers, sage chile chicken sausage, pork belly sandwiches and cajun garlic fries? Yes please.
Team 3 (Gary Hickey from Charro Steak, Matt Kraiss from Thunder Canyon Brewstillery and CJ Hamm from Saguaro Corners) are keeping it classic with a Baja beer burger and some hopped spiced barbecue potato chips.
Team 4's approach was similar. The Parish's Travis Gary Peters, Forbes Meat Company's Ben Forbes, Mercenary Chef's Matt Guitierrez and Mountain Oyster Club's Obadiah Hindman have one thing and one thing only on the menu: Beer Battered Forbes' Meat Co. Corndogs. It's bold. It's brave. And did we mention it's beer battered?
The Buddies
When Sentinel Peak first opened, Hilderbrand was nervous about entering what he figured would be a highly competitive atmosphere. Then the brewers at Borderlands told him to call if they ever needed anything, a gesture that, for Hilderbrand, set the tone for his whole experience in Tucson's craft beer community. The brewers in town share everything from advice to ingredients.
"We're all in this together," he said. "We want Tucson to be a destination, and in order for this to happen, we need to be a team."
Sentinel Peak just hit their one-year anniversary in January, so in 2017, Baja Beer Fest was one of the first beer festivals the brewery attended.

"It was just a blast to see everyone in Tucson enjoy beer like that," Long said. "It's in the park, in the sun, lots of music and food. It's a pretty good time. It's a big party."

The Baja Beer Festival is on Saturday, April 7 at Armory Park. Tickets are available at bajabeerfestival.com. A $35 general admission ticket gets you 20 4-oz beer tastings and a 2 p.m. entry, while a $60 VIP ticket gets you 25 tastings, a food voucher and entry at 1 p.m. Designated driver tickets are available for 10 bucks.