I don't know if it's just another sign of the political climate or my own poor luck in scouting bands, but I heard a lot of sad and depressing music Wednesday at SXSW. It wasn't necessarily bad music, but it sure as heck wasn't uplifting: Acclaimed bands like Low (at a surprisingly underwhelming NPR showcase at Stubbs) and SYML were just pretty downbeat. And check out the description of Lo Country: "Lo Country is the recording project of Carlton Bostock, Vince Delgado, Robert Cherry, and Jason Butler. It is based on the mutual love of country, blues, and sad, sad songs. Lo Country celebrates the pain of existence with a voice that has obviously lived it. Silver tongued balladeers, their songs plumb the depths of despair and loss." Hey, there's a place for all that, but I was looking for something a little more upbeat.
Leave it to the girls to kick some ass: London's 19-year-old Jade Bird, who was named a country artist to watch by Rolling Stone last year, delivered a rousing set that concluded with a jangly cover of Johnny Cash's "I've Been Everywhere." And Lucy Dacus, who will be playing Club Congress on Tuesday, March 20, delivered a sweet set to kick out the NPR showcase. As Eric Swedlund explains in this week's Tucson Weekly, Dacus is just 22 years old but she's got serious songwriting chops. Check out her show next week if you're free on Tuesday.
But the highlight of my night came from two Austin bands that share members: Brownout and Chicha Money. Brownout is a funk band heavy on horns and percussion that spun out of Austin's legendary Grupo Fantasmo, and Chicha Money is a new spinoff of both bands that loses the horns of Brownout in exchange for the surf guitar of chicha that will be familiar to fans of Tucson's own superband XIXA.
Oh, and not all the boys were sad: Field Report did upbeat alt-country Americana act that kept the crowd happy at the Swan Dive.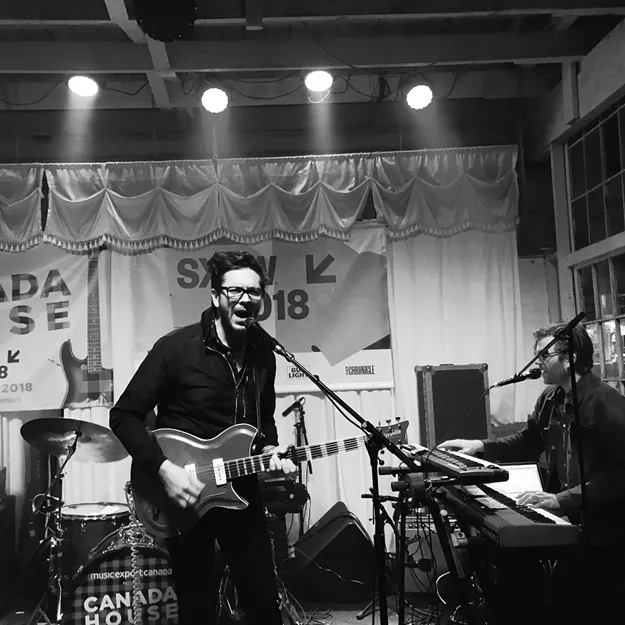 Should I tell you all about the BBQ? Another time.