Your
Weekly
guide to keeping busy in the Old Pueblo.
Music to Your Ears
John Kamfonas & Eric Edberg
. The Sea of Glass Center for the Arts is hosting Award-winning pianist John Kamfonas, known for his talent with improvisation and Eric Edberg, a Julliard and Peabody Conservatory-trained cellist. Spend a weekday evening watching these two powerhouses make gorgeous music. The Beer & Wine Garden will be open before, during and after the show, so you can take the edge off of your Tuesday. 7 p.m. Tuesday, Jan. 30. Sea of Glass Center for the Arts, 330 E. Seventh St. $15 advance, $20 day-of. For adults, $12/$17 for teens 12 to 17, $4 for kids 11 and under.
Bernstein Mass!
Mass
, formally known as
Mass: A Theatre Piece for Singers, Players and Dancers
, is a big deal. Leonard Bernstein composed it, and wrote the lyrics along with Stephen Schwartz (he's the guy who wrote Wicked, and did music and lyrics for The Hunchback of Notre Dame and The Prince of Egypt). It's loosely based on a Catholic mass, but it explodes into Broadway, avant-garde and classical styles at different times to explore the versatility of humanity's relationship with god. This performance features the Grammy-nominated group True Concord, Baritone Jubilant Sykes, UA Dance and the Tucson Arizona Boys Chorus. 7:30 p.m. on Friday, Jan. 26 and 3 p.m. on Sunday, Jan. 28. Centennial Hall, 1020 E. University Blvd. $20 to $75.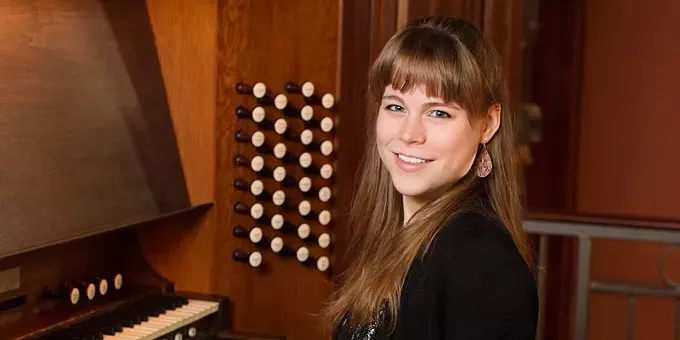 Catalina Organ Festival
. Maybe they call it organ music because you can feel it through your whole body—like it's good for your own, internal organs. There's just something striking about hearing grandiose chords echo throughout a room, like the chapel in the Catalina United Methodist Church. The church continues their 2017/2018 organ festival with a performance by Katelyn Emerson, first-prize winner of the American Guild of Organist's 2016 National Young Artists' Competition and associate organist and choirmaster at the Church of the Advent in Boston. She'll be playing works by the likes of Reinberger, Bach, Escaich, Sowerby and Litaize. 7 p.m. Friday, Jan. 26. Catalina United Methodist Church, 2700 E. Speedway Blvd. $15 advance, $20 at the door.
Candide at the Arizona Opera
. Are you sick of Leonard Bernstein yet? Of course you're not! He's such a diverse composer that you might not even realize that you've seen 17 Bernstein events in Tucson this week, all in celebration of his centennial. Based on the novel by Voltaire, the award-winning Broadway musical features hits like "Glitter and Be Gay" and "Make Your Garden Grow," and will remind audiences that sometimes the best thing you can do in the face of misfortune is to laugh. 7:30 p.m. on Saturday, Jan. 27 and 2 p.m. on Sunday, Jan. 28. Tucson Music Hall, 260 S. Church Ave. $65 to $120.
Rock 'n' Roll
Tucson Gem, Mineral & Fossil Showcase
. There are so many things that make Tucson special, but one of the biggest is that we have the largest gem-and-mineral event of this kind in the whole WORLD. Come one, come all, come serious collectors and come girl who sometimes picks up cool rocks she sees in Sabino Canyon. Come children, come grandparents, and come guy who wants to get his girlfriend a unique and gorgeous Valentine's Day gift. There are 47 separate shows this year, beginning on Saturday, Jan. 27 and going through Sunday, Feb. 11. Here are just a few of your options: The Sonoran Glass Art Show runs Wednesday, Jan. 31 from 10 a.m. to 6 p.m., Friday, Feb. 2 from 10 a.m. to 9:45 p.m. and Saturday, Feb. 3 from 10 a.m. to 5 p.m. at 633 W. 18th St. The Arizona Mineral & Fossil Market Place is open 10 a.m. to 6 p.m. from Saturday Jan. 27, to Friday, Feb. 9, and 10 a.m. to 5 p.m. on Feb. 10, at 1330 N. Oracle Road and 475 N. Granada Ave. The 1820 Oracle Wholesale Show is open from 9 a.m. to 6 p.m. from Wednesday, Jan. 24, to Sunday, Feb. 11, at 1835 N. 11th Ave.
12th Annual Gem & Jam Festival
. There's a hell of a lot of rock stuff going on this week, but this is the only music festival one. See bands like Greensky Bluegrass, Papadosio, Emancipator, Railroad Earth and John Kadlecik's Fellowship of the Wing. But you probably know music festivals are rarely just about the music. There'll be a lineup of live painters and performance artists, of course. But also all sorts of workshops, like "Intro to the World of Hoop Dance," and "Primitive Skills Fire Making" and "Sacred Geometry and Earth Energies for the Evolution of Consciousness." Not to be missed. Thursday, Jan. 25, to Sunday, Jan. 28. Varying times. Pima County Fairgrounds, 11300 S. Houghton Road. Ticket prices vary, but day passes range from $35 to $85, and four-day passes for people who aren't camping are $149 to $239.
Calexico Live Performance and Signing
. You may have heard of local band Calexico, or you may have been living under a rock for the last 20 years. Either way, you won't want to miss this acoustic performance, including songs from their ninth and newest album, The Thread That Keeps Us. It's an album that's largely about living in such tumultuous and chaotic times, but listening to them play offers a melodic respite from just that. The Thread That Keeps Us will be available via Anti Records at all Zia locations on Jan. 26. Performance is at 2 p.m. on Saturday, Jan. 27. Zia Records Tucson, 3370 E. Speedway Blvd. Free.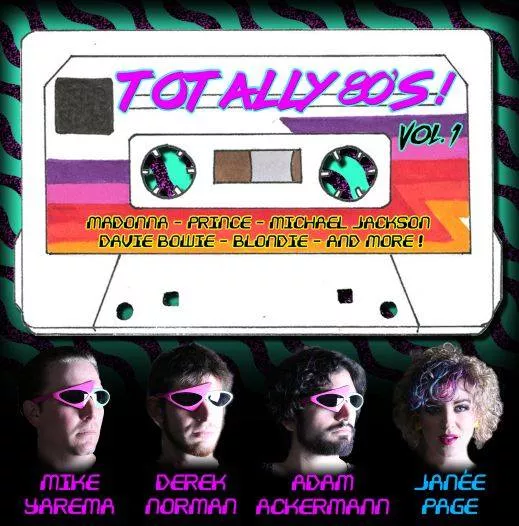 Totally '80s
. It's pretty wild that today's world is so full of political turmoil/large-scale scandal/enormous natural disasters that we can look back on the era of jelly shoes and shoulder pads as a simpler time. But no matter what your opinion on today's world or '80s fashion, you're in for a treat with this Gaslight Theatre show, where Gaslight faves Janée Page and Mike Yarema will be performing songs like "Under Pressure" and "Burning Down the House." It's gonna be, like, totally bitchin'. 7 to 9 p.m. Monday, Jan. 29. Gaslight Theatre, 7010 E. Broadway Blvd. $22.95 adults, $20.95 students/seniors/military, $12.95 kids.

Shop 'Til Ya Drop
Back Issue & Used Board Game Sale
. Shazam! Heroes and Villains Comic Book Store is selling thousands of back issues at criminally low prices (we're talking 99 cents), as well as piles of used board games. This is your perfect chance to be the hero you were always meant to be, and to save this treasures from lives of being unread and unplayed. Plus, users of the store loyalty app flok will get their own special deal, so if you don't have it downloaded it already, do it on the way over to this sale. 10 a.m. to 5 p.m. on Saturday, Jan. 27, and Sunday, Jan. 28. Heroes and Villains Comic Book store, 4533 E. Broadway Blvd.

Flea-less Market
. Flea markets are great, but Tucson C.A.R.E.S. decided they could do you one better: a market with an eclectic mix of goods for sales, but without the icky fleas. And they even threw in an all-vegan bake sale to sweeten the deal. Proceeds from the sale will go toward the group's work with at-risk animals in Pima County. Pick up some books, grab some home goods, buy a coffee table, and help local animals while you're at it. 9 a.m. to 5 p.m. Sunday, Jan. 27. Kismet, 2627 E. Broadway. Free entry.

Learn Something New
Historic Tour with Ken Scoville
. On this two-hour walking tour, learn from the director of Old Pueblo Tours, and one of the preeminent scholars on Tucson history, exactly how our city got where it is today. The tour's focus is on geography and architecture: You'll hear about the history behind the homes on what was formerly known as El Camino Real street, like the Fish-Stevens House, the Corbett House and Snob Hollow. Then enjoy refreshments at La Cocina, in the oldest continuously inhabited building in Tucson. What's more is that the event is a fundraiser for the Presidio Museum, so your money will go to a good cause—and be tax-deductible. 2 p.m. Sunday, Jan. 28. Presidio San Agustín del Tucson Museum, 196 N. Court Ave. $25 ($20 of which is tax-deductible).
Calculus: The Musical and Curie Me Away
. Looking for a middle ground between the whimsy of an evening at the theatre and the impenetrable logic of mathematics? Say no more. MaTheatre, a troupe of professional actors on a mission to teach you about STEM in an entertaining way, are bringing this double feature to the UA. Watch Isaac Newton partner up with a modern math student to discover one of math's most important forms, then learn about the life and work of double Nobel Prize winner Marie Curie. And enjoy a "magic" show by the UA Chemistry Blub at intermission! Music, magic, math, marvelous. 6 to 9 p.m. Friday, Jan. 26. UA Department of Mathematics, 617 N. Santa Rita Ave. $16.75 adults, with discounts for students.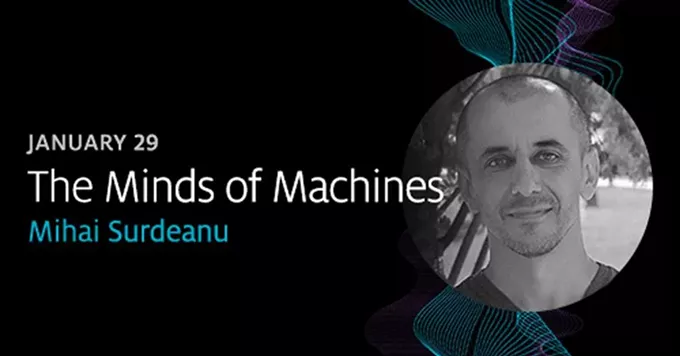 The Minds of Machines
. The UA Science Lecture Series continues with this is talk by Mihai Surdeanu, a computer science professor at UA. He'll be talking about AI and some of the reasons why it might not be as scary as we think. While AI does outperform humans at specific tasks, including precision medicine, natural language understanding and identifying planetary objects, they think differently than us. Most AI, for example has probably never watched two seasons of Breaking Bad in one day and ignored its other responsibilities, or woken up in the middle of the night in a cold sweat wondering what its doing with its life. 7 to 8 p.m. Monday, Jan. 29. Centennial Hall, 1020 E. University Blvd. Free.
Tucson Mountain Park Star Party
. Calling all amateur astronomers! And even people who like looking at the stars but wouldn't even call themselves amateur astronomers! And, hey, calling anyone who's interested! The Tucson Amateur Astronomy Association will have several telescopes available to the public, so that you can take in all of the planets, star clusters and nebulae your heart desires. Try to use red flashlights and keep phone use to a minimum, because the white light's not good for night vision. Happy gazing! 6:30 to 8:30 p.m. Saturday, Jan. 27. Ironwood Picnic Area, 7300 W. Hal Gras Road, about ¾ of the way in, near the second restroom facility and on the right hand side of the road. Free.
Art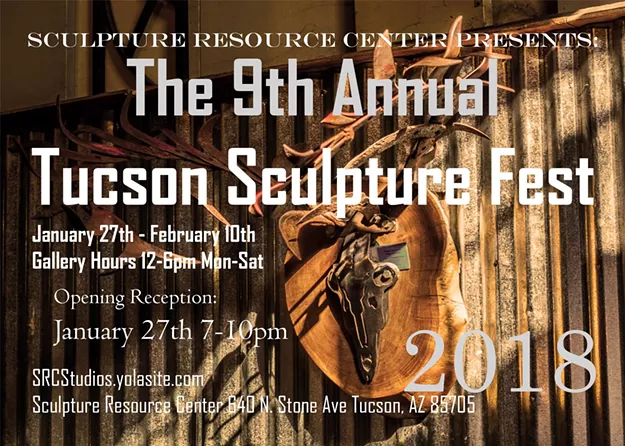 Ninth Annual Tucson Sculpture Fest Opening Reception
. The Sculpture Resource Center, a cooperative studio that pools equipment, ideas and other resources for Tucson-based artists, is hosting this free opportunity for you to look at art, and to appreciate it, struggle to understand it and/or everything in between. That's kind of the great thing about art though, isn't it? You're allowed to feel however you want about it. Support these local artists and feel worldly. Opening reception is 7 to 10 p.m. on Saturday, Jan. 27, but show runs through Saturday, Feb. 10. Noon to 6 p.m. Monday through Saturday. Sculpture Resource Center, 640 N. Stone Ave. Free.
The Art of Christophe Szpajdel at Xpanded Universe
. Christophe Szpajdel is a Belgian artist who is literally known as "Lord of the Logos." He's behind the logos for extreme metal bands like Covenant, Emperor, Nargaroth, Borknagar and Wolves in the Throne Room. His classic works and new projects will be on display for this event, and a documentary about his life and work will be showing as well. Local artists, including Jenny Dee, will have their work on display as well, and KHVLT will be playing live ambient music and black metal. 7 to 11 p.m. Saturday, Jan. 27. Xpanded Universe, 197 E. Toole Ave. Free.
La Pilita Cultural Center: January Open House
. Come one, come all, for an afternoon of poetry, music and snacks at La Pilita, a youth-centered arts and social justice education space in Tucson's Barrio Viejo. Learn more about the services they offer and host, including bilingual writing workshops, theater rehearsals and arts meetings, and get inspired by the range of activities that are hosted in this sweet space. 1 to 4 p.m. Sunday, Jan. 28. La Pilita Cultural Cente, 420 S. Main Ave. Free.
Fun in General
Stranger Things Trivia Night
. Crooked Tooth is back at it again, with trivia master extraordinaire Pablo Sandoval, gift certificates for the winner and runner up and questions about a piece of media we're all familiar with. No outside drinks, please (you won't need them, trust us), but outside food is welcome. Form a team of up to six people, and tell yourself that the repeat binge watching you've been doing has been strategic all along. 7:45 p.m. Thursday, Jan. 25. Crooked Tooth Brewing Co., 228 E. Sixth St. Free.
Picnic for the Homeless
. Here's your weekly chance to do good, and this one's pretty easy. Ladies of Love, a street ministry that works to feed the hungry, will be doing their thing this weekend by hosting a picnic for the homeless. Want to do your part? Call Loretta at 727-366-0831 to see how you can help. If you miss this one, they're doing another even on Feb. 24. 4 p.m. on Saturday, Jan. 27. Santa Rita Park, 400 E. 22nd St.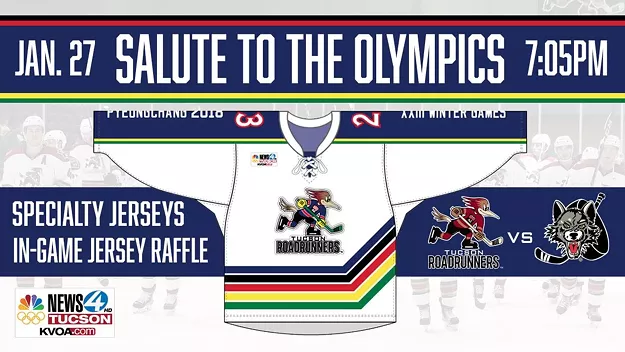 Tucson Roadrunners vs. Chicago Wolves
. It's a canine-avian faceoff this weekend, when the Chicago Wolves come to town for the first time ever for a pair of games against our beloved Roadrunners. Saturday, Jan. 27 is also "Salute to the Olympics Night," when the team will be wearing special Olympic-themed jerseys to be auctioned off after the game. Olympic prize packs will also be awarded to fans throughout the night! 7:05 p.m. on Friday, Jan. 26 and Saturday, Jan. 27. Tucson Convention Center, 260 S. Church Ave. $10 to $56+.
Sundance Welcome
. The HITS Arizona Winter Circuit, a series of horse shows that runs through March, is kicking off right here at the Pima County Fairgrounds. Not a horse person? Sure you are! Everybody likes watching impressive animals do impressive things, like jumping over things and running fast and being generally graceful—or doing all three in something called the "hunter-jumper" division. Even if you're a pleb, like we are, you'll be impressed. The $25,000 HITS Grand Prix is on Sunday at 2 p.m. Shows start at 8 a.m. Wednesday, Jan. 31 through Sunday, Jan. 4. Pima County Fairgrounds, 11400 S. Houghton Road. Free.
Nightcrawler
The Pine Hill Haints
. Those who felt at home inside Disneyland's Haunted Mansion as a kid, who at some point could not get
Gris-Gris
out of their system, and who take pleasure in life's inevitable impermanence will love the Pine Hill Haints. Think of a singing saw creaking out notes, a backwoods banjo laying down rhythm while a gangly man in undertaker tails steps up to profess, "I wanna roll/Down to the depths of your soul." And that's just upon introductions. This bayou-rich quintet draw from snake-charmer's gospels, speakeasy waltzes and hillbilly traditionals to make "Alabama Ghost Music," which is as rousing as it is haunting. Comparable to Squirrel Nut Zippers, even early Dr. John, in voodoo revelry, this combo summons and celebrates the macabre spiritual underground of the American South. The dark humor resonates, too: "It's hard when you're hiding in the hollow of a tree." With Serious Sam Barrett, Slow Motion Cowboy on Friday, Jan. 26. Exo Roast Company, 403 N. Sixth Ave. 8 p.m. All ages.—B.S. Eliot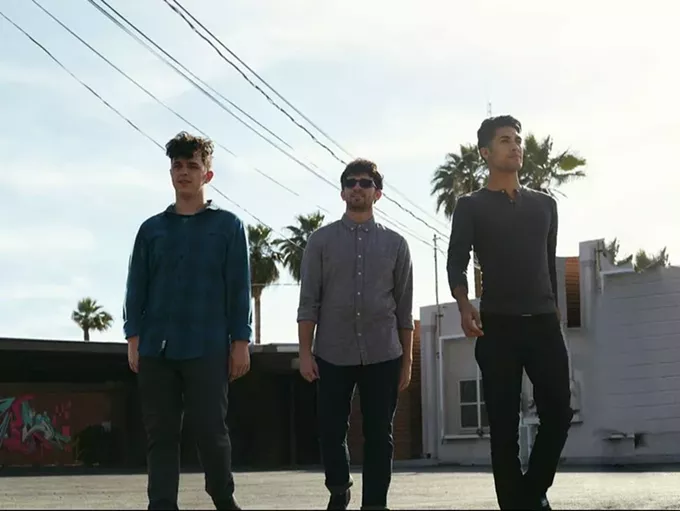 People Who Could Fly
. This Phoenix pop combo are set to pull down serious coin. It'll be from commercials—they've managed to distill every male pop vocal radio hit since "Semi-Charmed Life" into thoroughly digestible sound bites, not an easy feat. The shiny happy ear candy feeds the urge to consume: "Help me end these empty days," a rounded, slightly-melancholic voice pleads, echoed by a candy guitars. And what better way to fill that emptiness than with cheaply made impulse buys? People's songs incorporate the faux-Caribbean leanings of early Maroon 5, the beat-box inspired phrasing of Justin Timberlake and that distinct longing of any country pop ditty since Billy Ray conceived Miley. Sweet tunes for an outlet mall, and you may drive home with a car full of baubles and slogan tees. Saturday, Jan. 27, Tucson Premium Outlets, 6401 Marana Center Blvd. Doors at 5 p.m. All ages. Free.—B.S. Eliot
Gaelynn Lea
. She can bring the tears on first listen. Without knowing she's severely disabled, you can hear the personal work and transcendence in each exhaled word, "Who are you really? Are you so important? Take a look around, watch the world unfold." Using a delay pedal on her violin, Lea's music gently unfolds, one sustained note at a time. When she reaches a chorus as simple as, "I love you," we recognize her hard-won joys. With the openness of a child and the spirit and wisdom of a one who has endured unimaginable physical suffering, each line is packed with such bittersweetness, such emotion and sincerity, that it actually tilts the gut to listen. It's the sound that offers us all hope that we might one day overcome our own limiting illusions of "self." With Karima Walker on Wednesday, Jan. 31. Club Congress, 311 E. Congress. Doors at 7 p.m. $10. 21+.—B.S. Eliot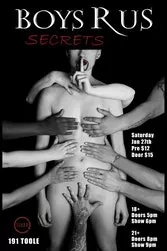 Boys R Us
. When a comely drag king commands the mic, backed by 11 more gender-queer performers, all lip syncing to Justin Timberlake's "Dick in a Box," you just have to shout along. The humor (and bravery) with which Boys R Us take the stage pulls sex and gender identity off the pages of Ivory Tower doctoral theses. Once embodied, the struggles and triumphs are humanized and made universal; who hasn't faced a roller coaster of emotions when daring to fly in the face of social acceptability? For 16 years, the Tucson-based troupe have been creating honest, thought-provoking work which generates a palpable camaraderie between audience and performer. Boys' always-brilliant choice to enlist humor draws in rather than alienates; and when the skits turn serious, there is rarely a dry eye in the house. It's empathetic like that. Saturday, Jan. 27, 191 Toole. Two Shows: 5 p.m. doors, 18+;8 p.m. doors 21+. $12-$15. —B.S. Eliot