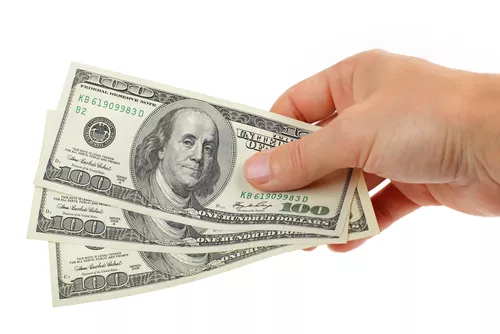 Chandler, Queen Creek and Vail school districts all have more than their share of students from higher income families. Over two years, beginning with the 2017-18 budget and continuing with Ducey's proposed budget for 2018-19, all of them share in $152 million to build schools in their districts, assuming Ducey's budget makes it through the legislature intact. Tolleson is the only district getting part of the construction money whose family income is close to the state average.
Ducey's proposed education budget is filled with items worth discussing, but I want to start here, with new money for school construction, because it's one of the indications that all school districts are not created equal when it comes to our meager state funding. Four districts will build new schools or expand existing schools, three of them in high rent districts. It may be a reasonable move. Population growth may have their buildings bursting at the seams. But at a time when additions to most school district budgets are being doled out by the teaspoon, these districts are getting money by the steam shovelful.
If you subtract the money going to the four districts from the two year education budget total, it gives the lie to Ducey's claim that he's spreading lots of new education dollars around the state. His claim is a wild exaggeration to begin with, considering how far we have to go to get back to 2009 spending levels, but even that exaggerates the benefits to most districts. Ducey says his 2018-19 budget proposal will bring $214 million in new education spending. Add that to last year's total, $163 million, and you get a two year total of $377 million. But about 40 percent of that figure, $152 million, is going to build schools in four districts. That leaves $225 million over two years for everyone else.
Let's look at how those four districts stack up to the rest of the state economically, using the percentage of students on free or reduced lunch as a guide.
First, looking at the state:
• Half the state's schools have 60 percent or more students on F/R lunch.
• Only one in five schools has fewer than 30 percent of its students on F/R lunch.
With that in mind, here's how the F/R lunch numbers break down in the three high rent districts getting construction money.
• In Chandler, 28 of its 43 schools have 30 percent or fewer students on F/R lunch.
• Queen Creek's 8 schools range from 22 percent to 40 percent on F/R lunch.
• Vail's 17 schools range from 14 percent to 30 percent on F/R lunch.
Those four districts rank somewhere in the top 10 to 20 percent of state schools in terms of their students' economic status. Tolleson is the exception. Its school range from 52 percent to 89 percent on F/R lunch.
Whatever the reason, whatever the rationale, it's an undeniable fact that a few high rent districts, and one district close to the state average, are getting a hell of a lot more money than everyone else.
An "It's Probably Just A Coincidence, Right?" Note:
In Governor Ducey's
recent op ed
, he brags about the 50 superintendents who stood behind him as he presented his budget. He quotes the glowing reviews he received from three of the superintendents. Two of the three, the Chandler and Vail superintendents, were beneficiaries of the school construction money. No doubt, they're a couple of happy campers.
A "This Is Probably Also A Coincidence, Right?" Note:
Results-based funding will cost about $75 million over two years, and the money only goes to 17 percent of the state's schools.
Let's see how many schools in the four districts got results-based funding in 2017-18.
• Chandler. 16 of its 43 schools: 37 percent
• Queen Creek: 3 of its 8 schools: 38 percent
• Vail: 6 of its 17 schools: 35 percent
• Tolleson: 1 of its 9 schools: 11 percent (Note: The one Tolleson school is University High, which has 450 students, accepted under a competitive admission process.)
The current results-based funding is skewed toward districts with higher income students, so it's no surprise that the three high rent districts getting construction money have twice as many schools as the state average. Because of changes in 2018-19, even more results-based money will very likely flow to those districts. And that construction money will just keep rolling in.