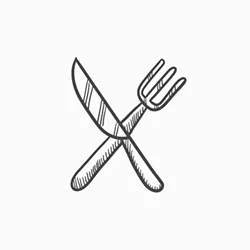 "Road trip!"
This time of year, merely hearing that enthusiastic utterance may exhaust you. Which means you've likely already been on a road trip or two this summer.
But good news: There's another kind of trip that takes absolutely no packing and only enough gas to get to East Grant Road. During the Kingfisher's "Road Trip 2016," this top-notch seafood restaurant's Chef Jeff Azersky takes diners to various U.S. regions using only food (mostly seafood, natch).
If you fancy traveling "
Back East
," head to Kingfisher: An American Bar & Grill (2564 E. Grant Road), by Tuesday, Aug. 23, for first courses like "East Coast Oysters on the Half Shell" (the restaurant is renowned for its awesome oysters), entrées like steamed Maine lobster and desserts like Boston cream pie. Wash it all down with something off the region-specific drink menu, like Finger Lakes chardonnay or cocktails with berries and apples. From Aug. 24 through Sept. 4, the Kingfisher will bring you "Down South"—though it hasn't released that road trip's menu yet (but keeping checking the
website
).