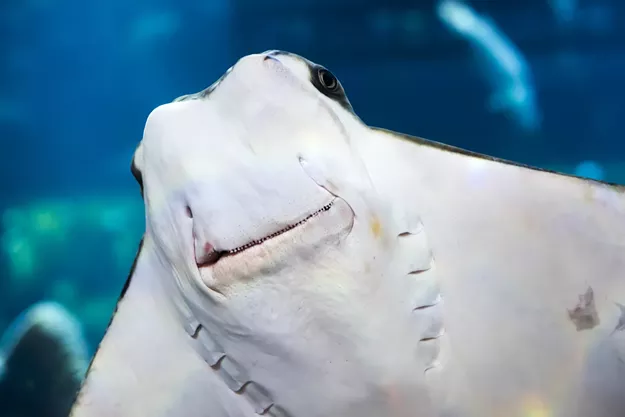 There's a new exhibit opening at the Arizona-Sonora Desert Museum (2021 N. Kinney Road) this Friday:
Stingray Touch
.
What do you think of when you visualize the desert? Cacti? Breathtaking sunsets? Elusive Gila monsters?

At the Arizona-Sonora Desert Museum, you can experience those things, as well as the touch of a stingray. Although the Sonoran Desert may be known for its dry climate, the Gulf of California (Sea of Cortez) and the stingrays that flow through it are critically important and the primary reason the Sonoran Desert has been named the "lushest desert on earth."

The museum's stingray pool will feature cownose rays that are regularly debarbed—a process the museum says is comparable to giving them a stingray fingernail trim.
If you're at the exhibit at the right time you might be able to help out at mealtime—but make sure you arrive early because the museum will be keeping a close eye on how much food the stingrays get.
Admission to the exhibit is $3 ($2 for members), and one portion of stingray food is the same price. Get a look at the exhibit hours and feeding times on the Desert Museum's
website
.