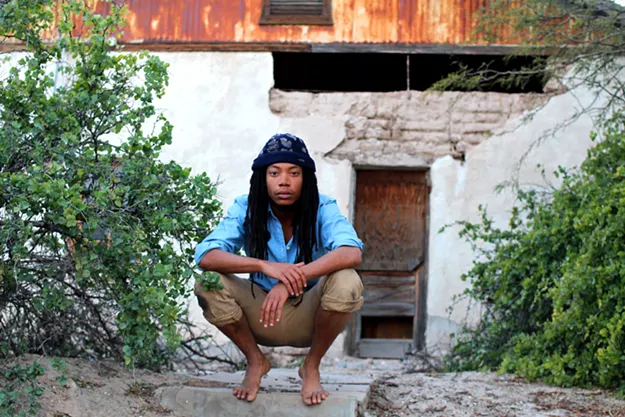 In the
Feb. 25 issue
of the
Tucson Weekly
, we explored the reasons why it seemed local rapper Lando Chill was poised to blow up on a national level with his debut LP
For Mark, Your Son
. Now the artist is one step closer to that, having been signed to indie hip-hop label Mello Music Group. Chill will be in good company as the label backs Open Mike Eagle, Oddisee, L'Orange, Kool Kieth and more.
However, with the announcement, Chill also released a music video for his new single, "Coroner," which is a crowd favorite at live show and was produced by Headlock's Tom Johnson. Johnson also makes a cameo in the video as a liquor store clerk, along with some familiar venues like PDQ Records and the 4th Ave. pedestrian bridge.
"Coroner" visually paints the picture of heartbreak through some pretty intense (and surprisingly realistic), gory special effects, while the mellow tune is as smooth and earworm-worthy as any of Chill's most recent work.
The video, which was directed by Malcolm Critcher, is also up for the $1,000 cash prize at
Loft Cinema's Golden Gong Year End Showdown.
The event will pit the year's best locally made shorts against one another on Friday, May 6 beginning at 9 p.m.