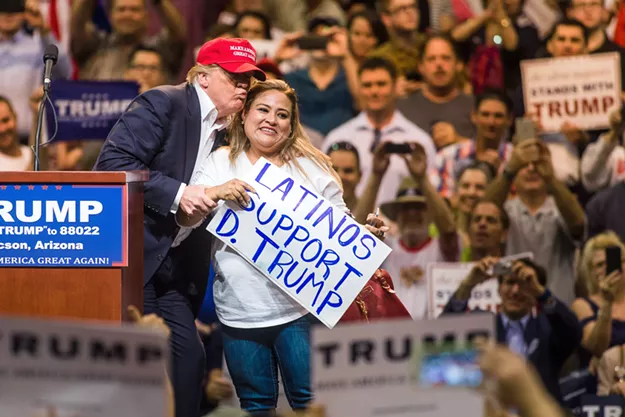 Arizona is in the national spotlight again because Election Day turned into a total shitshow, particularly in Maricopa County.
Maricopa County Recorder Helen Purcell has taken the blame and apologized for shutting down so many polling locations that people ended up waiting in line for hours.
You can read about in the Arizona Republic
,
but here's tl;dr version: Purcell thought that most people in Maricopa County would vote by mail so she thought she'd save some money and reduce the number of polling place. A huge mistake, to be sure, but likely more one of incompetence than malice. You're free to believe there was a plot to disenfranchise voters, but you'll have to explain to me who benefited from any of it.
Other factors at play:
• Unlike most primary elections in Arizona, independents couldn't vote; you had to be registered as a Democrat or a Republican to cast a ballot. Some of those people waiting in line were independents and once they got into the polling place, it took extra time to explain to them why they couldn't cast a ballot or, in some case, give them a provisional ballot to cast that likely won't be counted.
• It was a bit of a sleeper election. Sure, lots of folks returned their early ballots because they were paying attention (and some of them asked for their ballots back when Marco Rubio dropped out because they wanted a do-over). But other folks didn't even realize the election was coming up until the candidates started arriving in Arizona last week. Pima County Recorder F. Ann Rodriguez told me today that their office got a bunch of phone calls in recent days from people who had only just realized it was time to vote. Some of them wanted to know if it was too late to register and others had different concerns.
• Here in Pima County, I've heard scattered reports about people who believed they were registered as a Democrat or Republican but discovered they were actually PND, or Party Not Determined. Some of that, from what I can tell, comes from people who changed their voter registration online via the Motor Vehicle Department because they had moved or wanted to sign up for an early ballot or had some other business to attend to. Evidently, they were asked what party they wanted to belong to and, if they didn't answer that question (perhaps because they assumed they'd remain affiliated with whatever party they already belonged to), they were automatically assigned PND.
Rodriguez said she'd look into problems with individual voters if they were not allowed to vote yesterday, so if you had some trouble, email me at jnintzel@tucsonweekly.com and I'll see what I can find out.