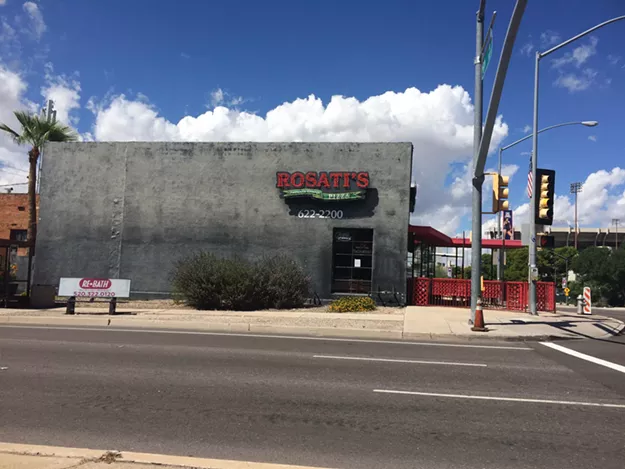 Bad news for lovers of the Chicago pizza institution Rosati's. The franchised location near UA campus has shuttered recently, which means Tucsonans have one fewer options when searching for solid deep dish pizza.
Signs posted around the building indicate that the landlord locked out the pizzeria. No further information is available at this time.
Rosati's also has a location at 2944 W. Ina Rd. which is still open for business in case you need to get your Chicago-style pizza fix.