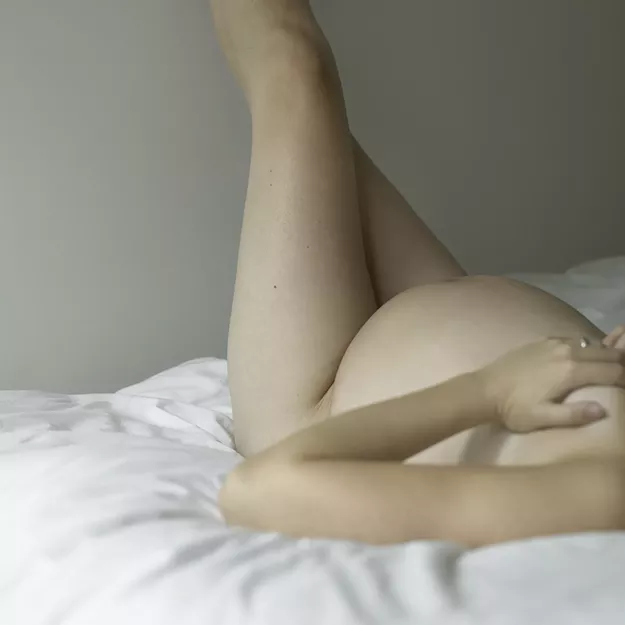 One of the joys, one of many, in living alone is the fact that you can sit around in your birthday suit, binging on Netflix and snacks with quiet, private dignity. While any day can easily be an appropriate nude day, today is the day to really bare it all and let it all hang loose, keeping the law in mind of course.
National Nude Day, celebrated by primarily nudist organizations and folks with too much time on the Internet, like myself, is unofficially celebrated every July 14. (Bastille Day who?) Like most "obscure" holidays, this one's origin story is shrouded in mystery and is seemingly without any form of official, or unofficial, documents. From what I can find, it has been celebrated since 1976 by American nudists and naturalists and might have originated in New Zealand, who is much more public in their observance of the holiday.
So, you want to celebrate without getting arrested? Go out and stay at a nudist resort if you want. If this isn't your first naked rodeo you can streak till the cows come home, but if you want to celebrate with a little restraint, or you're not so into the idea of seeing or being seen by other naked people here are five, legal ways to celebrate the naked body.
1. Spa Day
Spas are a perfectly acceptable place to be naked. So, consider the 14th an excuse to go treat your self. Saunas are a great way to relax and detoxify. And stripping down for a massage with nothing between you and a stranger's hand but a soft towel is totally not awkward if you keep your eyes closed for its full duration.
2. Skinny Dipping
Not that we have a plentiful supply of water just sitting around for the taking, but if you have a pool, or have a friend with one, a sans-swimsuit dip could be a great way to declare your nude body love. I'm not going to encourage you to break into an apartment pool, or surprise your neighbors in their hot tub. But, if you have LEGAL access to a private pool, swing that constricting bikini around your head like a prideful flag and leap in. Hell, invite your friends to join in.
3. Burn Your Old Clothes
Take this day to clean out your closet. If you haven't worn something in the last three months, get rid of it. Save some long sleeves and coats for the far away winter, but it's a pretty solid guideline. Make sure your clothes are clean, neatly fold them up and take them in to Buffalo Exchange or Twice as Nice. You can totally do this process in the nude if it gets you in the spirit. Just throw something on before you head out into the world.
4. Celebrate Under Your Clothes
You can celebrate this holiday without any special work or preparation, that is, you can celebrate underneath your clothes. As I sit here in the Tucson Weekly building, I am actually celebrating National Nude Day right now. Underneath my clothes….I am actually naked. This is probably the most acceptable way to celebrate this overlooked holiday. When someone asks you, 'what are you smiling so big about?' you can give um' a little wink and say, 'just celebrating July 14.' It can be our little secret.
5. Lounge Around in the Buff
Perhaps the best way to celebrate National Nude Day is to do what you most likely do at some point of your everyday routine. Cast aside the sweat soaked clothes of the daily grind. Position yourself comfortably in front of a fan and let the Netflix binging begin. I recommend something in the spirit of the day. I'm going out on a bare limb and choosing Spartacus.
The human body is a beautiful thing. The real message I take from this silly day that you would be hard pressed to find in a calendar is to appreciate the unique curves and crannies of human kind. Do it with respect.