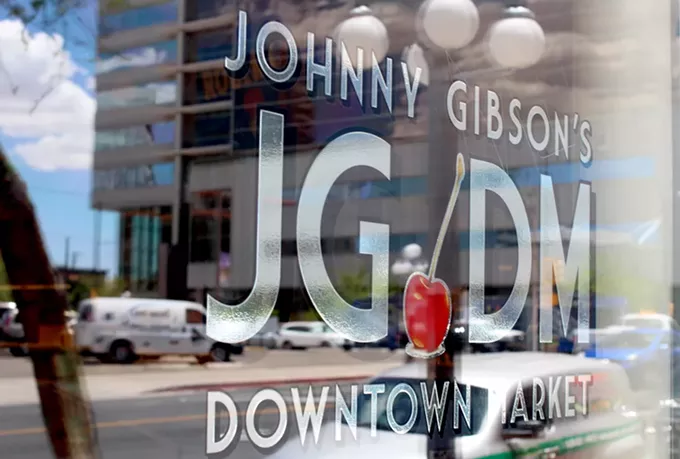 The wait for a downtown grocery store is almost over because according to Johnny Gibson's Downtown Market co-owner Christi Cisek, the new store will be opening to the public on Monday, July 13. After passing the final inspection for the space on July 8, Cisek says the long road to opening the market was finally fully in the owners, which include her husband Paul, herself and Ron and Kelly Abbott of Rincon Market.
"Once it's finally in our control, and it is now, the opening will be very fast," Cisek says, citing bumps along the way such as loan and bank issues and the challenges involved in renovating the building. "We have a cot up here (on the second floor) where we can get some rest. We're working non-stop."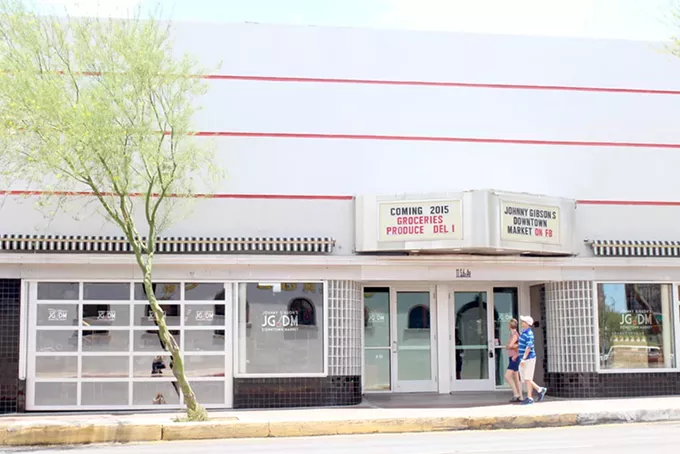 On Monday, you can stop into the market to catch the first glimpses of all of their hard work, amounting to the beautifully renovated historic building stocked with fresh, local and organic produce, a deli counter and cafe, a floral department and a bar with 15 local beer taps (and one extra with Pabst) and 8 wine taps. Should you buy too much to carry home, the market will also offer pedicab rides for customers who live within a mile radius.
Both Paul and Christi Cisek say their grocery items will be affordable, despite the upscale digs and convenient location, comparing the pricepoint to Safeway.
"I like to say we'll have everything from Kraft macaroni and cheese to caviar and everything in between," she says, adding that once they're legally allowed to, they will also be accepting food stamps.
"We're not looking to exclude anyone," Paul adds. "We really want this to be a place people in the neighborhood can go to."
In terms of vendors, everything from produce to honey and other goods will skew towards the local. Paul says simply that, "If it's local, we're buying it."
The market will also feature an 16-foot salad bar and a cafe that serves hot grilled sandwiches, cold sandwiches and the ability to heat up entrees or even fresh meat and fish from the in-house butcher case.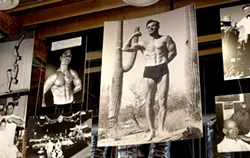 "People can pick a piece of fresh fish from the case and we'll grill it up for them to eat on the patio," Christi says.
While the meat case won't be ready on Monday, the Ciseks say they wanted to get the community in to see their store as soon as they could. Johnny Gibson's Downtown Market (11 S. Sixth Ave.) will soft open on Monday, July 13 beginning at 7 a.m. until midnight. After that, regular hours will be in place, which is daily from 7 a.m. until midnight. For more information, you can visit
the market's website
.