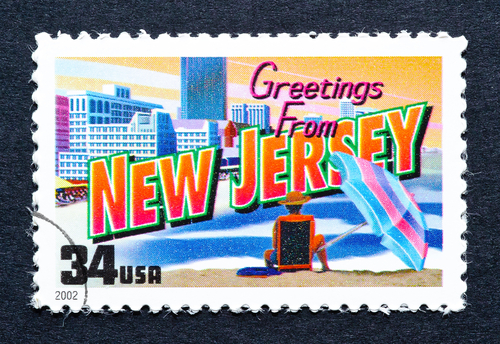 Image courtesy of shutterstock.com
Newark, New Jersey, is about as distant from Tucson as a place can be, so writing about today's mayoral election in Newark on a Tucson blog may seem a bit strange. But the race is one of the many battles between those who believe in the "education reform" movement, for philosophical, political and financial reasons, and those who believe it's leading us in dangerous directions. The results of the election could have a nationwide educational impact.
Former Newark mayor, now Democratic Senator Cory Booker, is an education reform advocate who goes beyond most of the Democrats who support what is predominantly a conservative educational movement by supporting vouchers. He hitches his education wagon to the likes of Jeb Bush and, to some extent, the Walton (Walmart) family along with other conservative power brokers in promoting an education agenda which could dismantle our flawed but very important and valuable system of public education.
Two Democrats are vying for Booker's empty mayoral spot: Ras Baraka and Shavar Jeffries. They're both formidable candidates with strong backgrounds. One area where the differ significantly is education. Basically, Jeffries is the "education reform" candidate and Baraka is more of an advocate for improving, not replacing, our current public school system.
Like so many races, this one is being fought using outside money. The contribution which has gotten the most attention is $850,000 for Jeffries from Education Reform Now. ERN is the 501c3 wing of Democrats for Education Reform (DFER), a group I've written about in the past which is closely allied with some of the country's most conservative education groups and spends lots of money trying to get candidates exactly like Jeffries into local and statewide office.
ERN and DFER get a sizable portion of their funding from very rich investment/hedge fund folks who believe there's lots of money to be made if the public education sector is opened up. To be fair, they probably also believe minimally regulated free market capitalism, which has made them very wealthy, would improve education. Their influence, however, is based on the size of their bank accounts, not their knowledge in the field of education.
All six members of the ERN Board of Directors are investment types: an Analyst at Highfields Capital Management; the founder and managing principal at Sessa Capital; a Partner at Covey Capital; the Founder of Charter Bridge Capital; the Vice President of Equity Derivative Sales and Trading at Sanford C. Bernstein; and an employee of Cubist Systematic Strategies.
To make the education stakes of this election even higher, Facebook CEO Mark Zuckerberg gave New Jersey $100 million to spend on education about four years ago. I haven't heard much about how the money is being used, but it's beginning to look like it's in control of the education reformers. The New Yorker just published an article about the New Jersey/Zuckerberg education connection which I haven't had time to read.
Now you know the names. When you hear the results, you'll know which side of the education battles won this particular skirmish.