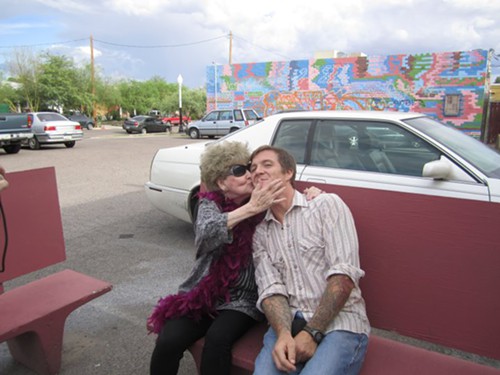 Let us speak of the unelected officials that are the backbone of any community. They are the bartenders, the street merchants and the just downright colorful folks who define where we live, and one of Tucson's finest is finally getting ready to hang it up.
From the Buffet Bar and Crockpot Facebook page:
Well folks, it's time to announce that after 30+ years of being our favorite bartender, Miss Peggy is going to hang up her church key and retire. We will miss her terribly but know that we will still see her friendly face on the other side of the bar. Stay tuned to find out more about her big party on November 11th!
I lived across the street from the Buffet when I was a cub reporter at the Arizona Daily Star and got to know Peggy quite well. She is an amazing woman, a great friend and has been like family to many of us. We love you, Peggy! Here's wishing you health and happiness in whatever life brings you next.